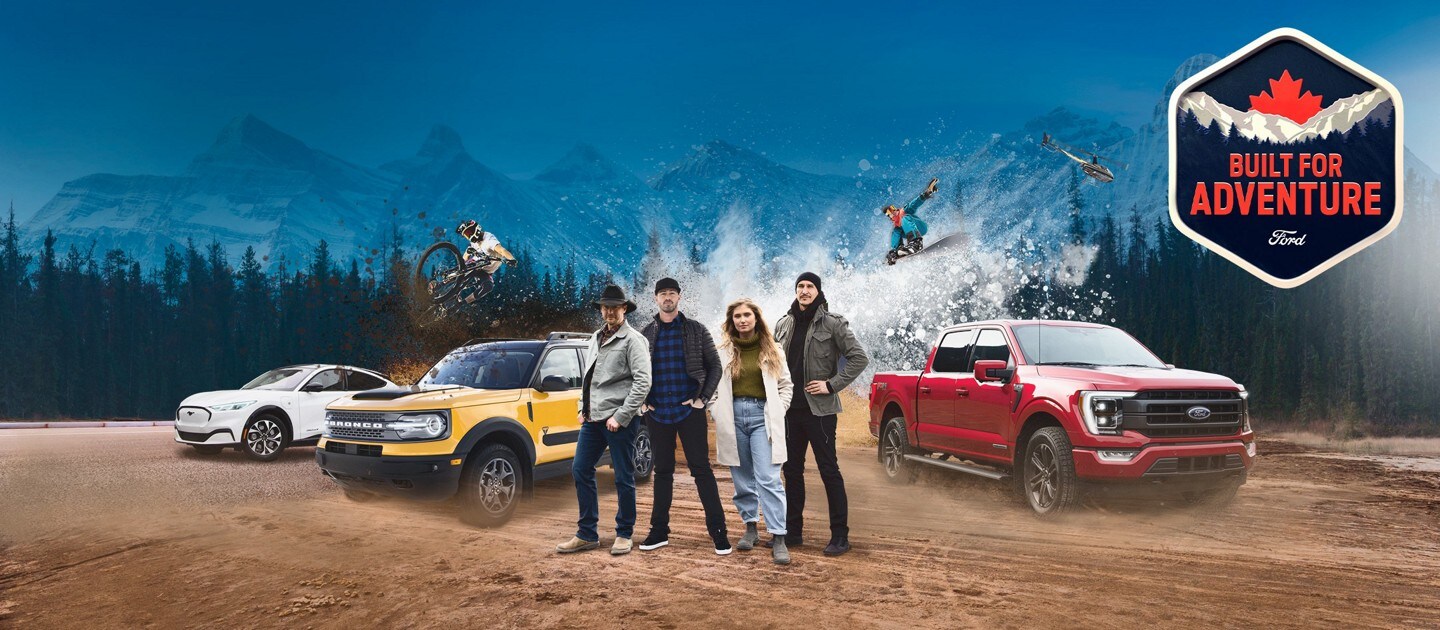 3 Iconic Vehicles. 3 Chances to Win $30,000

Towards A New Eligible Ford.
Watch and Enter for a Chance to Win
Watch the videos below and enter for a chance to win $30,000 towards a new eligible Ford vehicle. So, what are you waiting for?
...less
No purchase necessary. Click here for English contest rules or click here for French contest rules. Entrants must visit Contest Pages, www.builtforadventure.ca , or www.construitpourlaventure.ca , and watch any of the three (3) Contest Videos to obtain a unique Contest code word. With this Contest code, Entrants must locate and click 'Enter the Contest' button and complete all required information and click 'Submit' for one (1) entry into Contest. Entrants can only complete one (1) successful Contest entry per Contest Video, for a total of three (3) Contest entries during the Contest Period. Must be age of majority in Province or Territory and a resident of Canada. Contest closes at 11:59pm ET on June 10th, 2021. Limit of three (3) entries per person. One (1) prize consisting of a fixed amount to be applied towards a purchase or lease of a new in-stock or ordered 2020-2021 Ford vehicle (excluding Ford Raptor) from a Ford of Canada dealership, as selected by the Winner (Approx. value of CAD$30,0000, inclusive of applicable taxes including freight, sales tax and air tax charges) available to be won in Canada. Odds of winning a prize are solely dependent on the total number of eligible entries received. Skill testing question required.

The Adventure Starts Here
Explore the iconic 2021 F-150, Mustang Mach-E and Bronco Sport
2021 F-150
The toughest, smartest and most productive F-150 ever. Built to lead the way, the all-new F-150 is the latest addition to the F-Series, Canada's best-selling line of pickup trucks for 55 years88 .
...less
The F-150 Challenge
Witness the F-150 in-action as musician and humanitarian Paul Brandt and travel filmmaker Lizzie Peirce hitch a trailer, go fishing and enjoy a perfect campfire party.
...less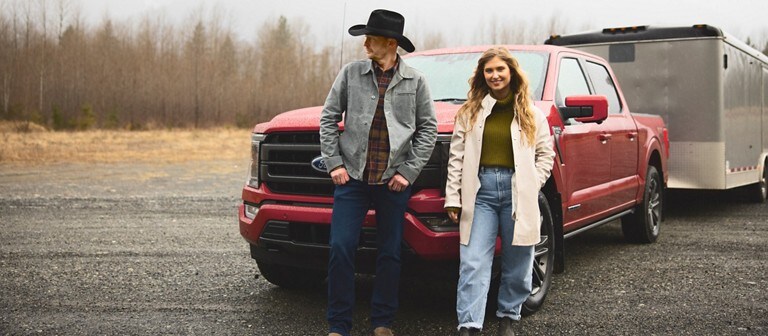 Get Behind the Wheel of the F-150
Explore the all-new 2021 F-150, the truck that's leading by example - packed with power, productivity and technology, all in a body that screams tough.  
...less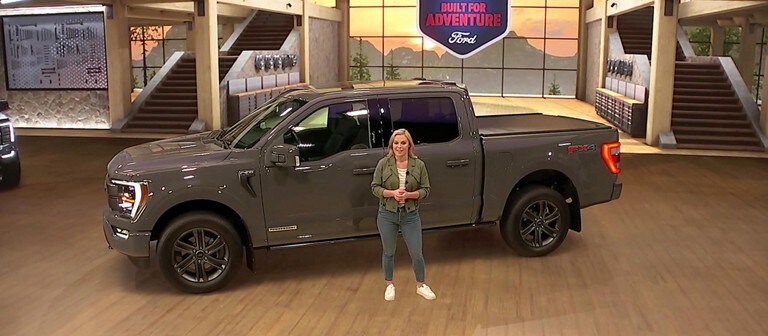 The Bronco Sport Challenge
Witness the Bronco in-action as musician and humanitarian Paul Brandt and TV host and adventurer Ricky Forbes take on the wild to bring the Bronco Sport home.
...less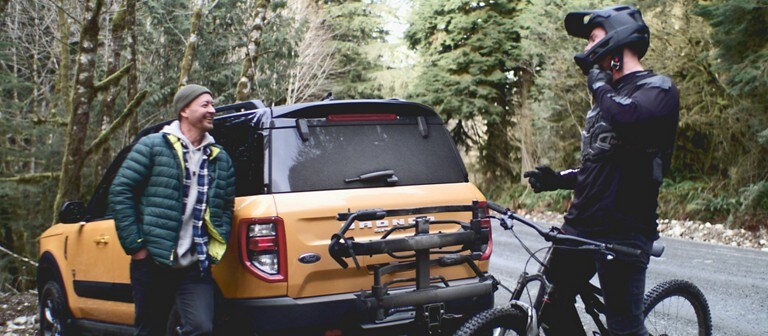 Get Behind the Wheel of the Bronco Sport
Explore the all-new Bronco Sport - designed for every adventurer, this SUV gets you out there, and back again.
...less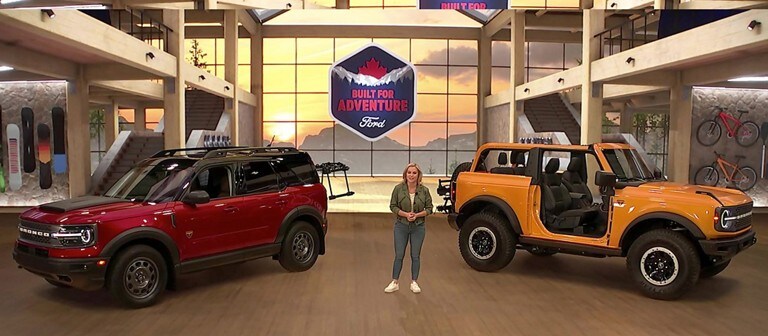 2021 Mustang Mach-E
Meet the Mustang Mach-E, an all-electric SUV with the heart of a legend. Built from the passion of its iconic heritage, this SUV harnesses performance to redefine what electric can do. 
...less
The Mustang Mach-E Challenge
Witness the Mach-E in-action as musician and humanitarian Paul Brandt with Mach-E fans go on a mission to see if Montreal is ready to get electrified.
...less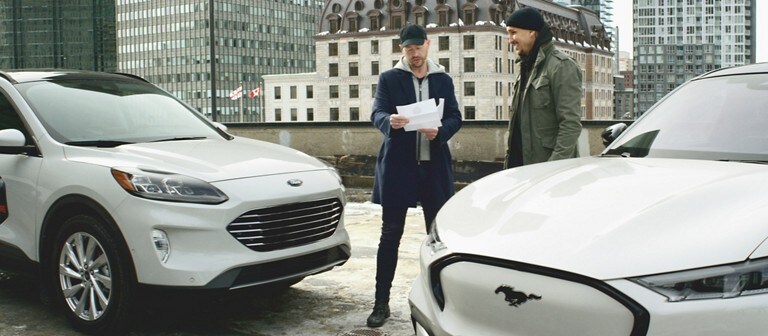 Get Behind the Wheel of the Mach-E
Explore the all-new, all-electric Mustang Mach-E - experience the power, performance and passion.
...less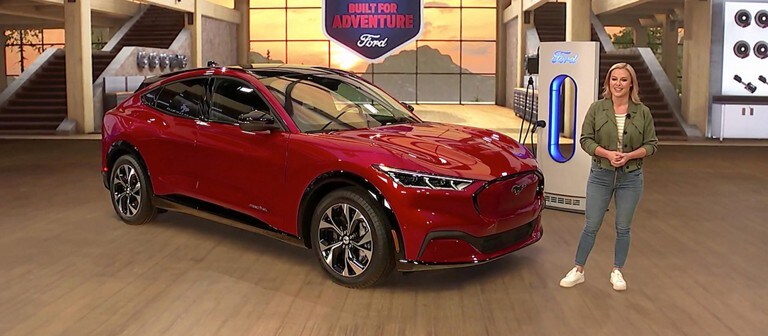 Sign up to get the latest news, announcements, and more information on Ford right in your inbox.