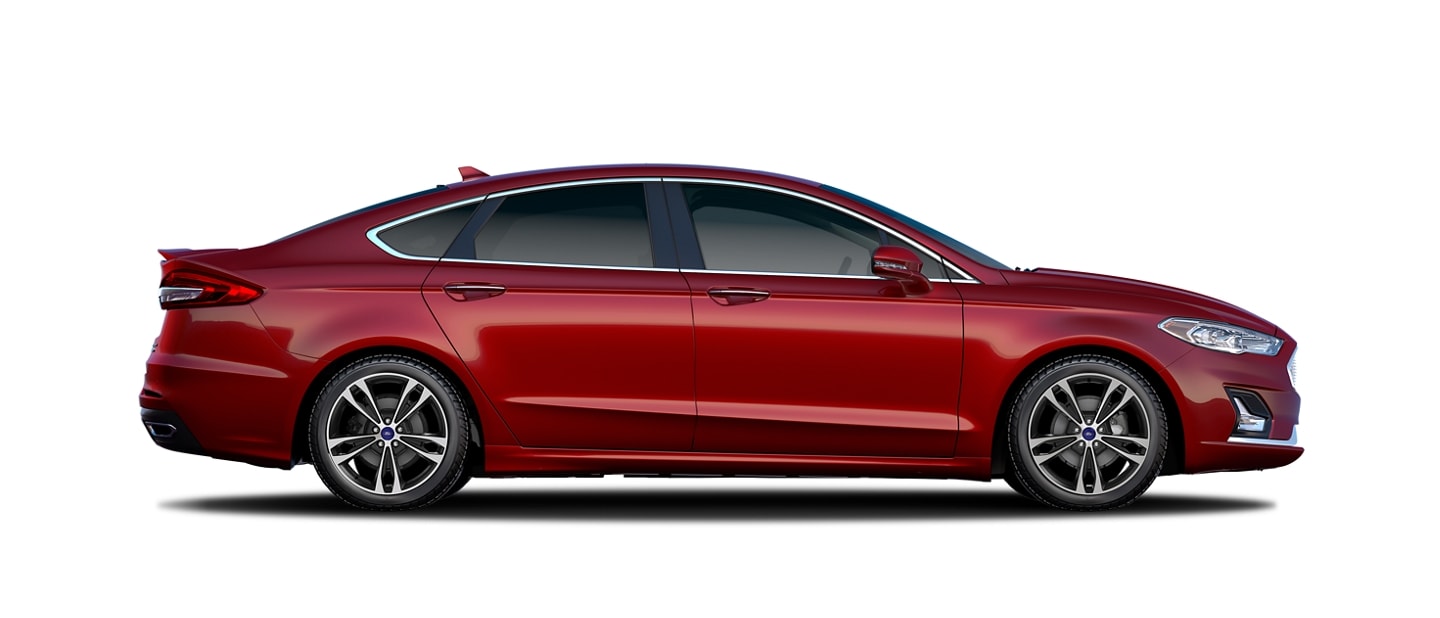 Built to make big strides and a small footprint.
With the 2020 Ford Fusion, you can be eco-conscious in style. Featuring the latest in driver-assist technologies and three different powertrain options, Fusion is where technology, style and environmentally conscious driving meet. Hybrid and Plug-In Hybrid options help give you a longer driving range and a fuel-efficient* drive, all available at a surprisingly affordable price.
...less
U.S. Model Shown.
*Estimated fuel consumption ratings for 2020 Ford Fusion Hybrid: 5.5 L/100km (51 mpg) city and 5.6 L/100km (50 mpg) hwy and 5.7 L/100km (51 mpg) combined; and Plug-in hybrid: 2.3 L/100km city/hwy combined, based on Government of Canada approved test methods. Actual fuel consumption will vary.
360º Colourizer
360º Colourizer
Fusion Plug-in Hybrid With EV Mode
From the chrome-surround grille to the upgraded LED taillamps, the 2020 Ford Fusion Plug-in Hybrid Titanium makes a statement at first glance thanks to its stylish exterior details. On the inside, this refined design comes packed with experience-driven amenities such as heated and cooled front seats, a power moonroof and a 12 speaker Audio System from Sony® .14
...less
U.S. Model Shown.
The Titanium trim is also available on Hybrid model.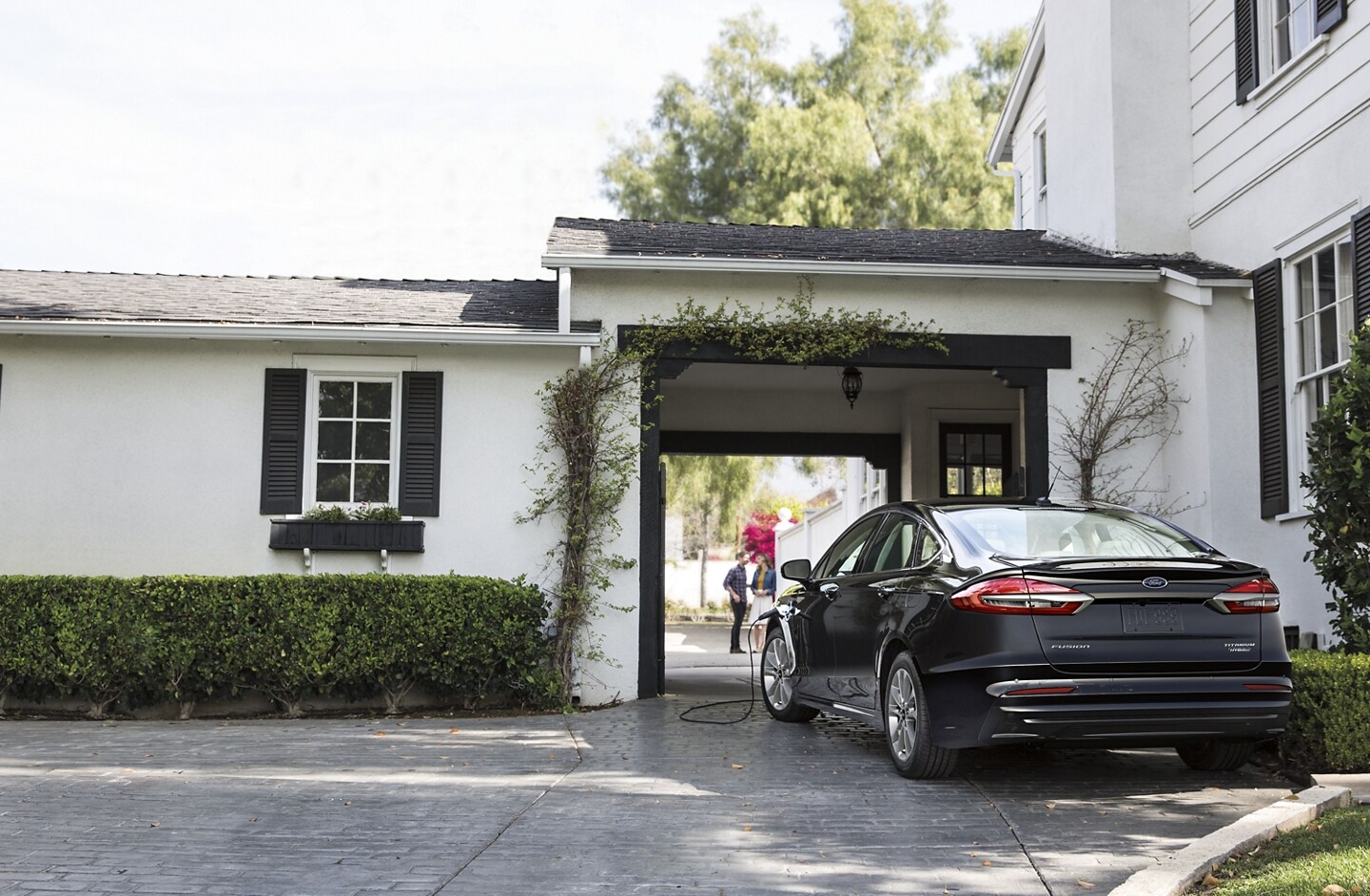 SmartGauge® With EcoGuide
Dual LCD screens display SmartGauge with EcoGuide and provide real-time information to help drive more efficiently in the Fusion Hybrid and Fusion Plug-in Hybrid models.
...less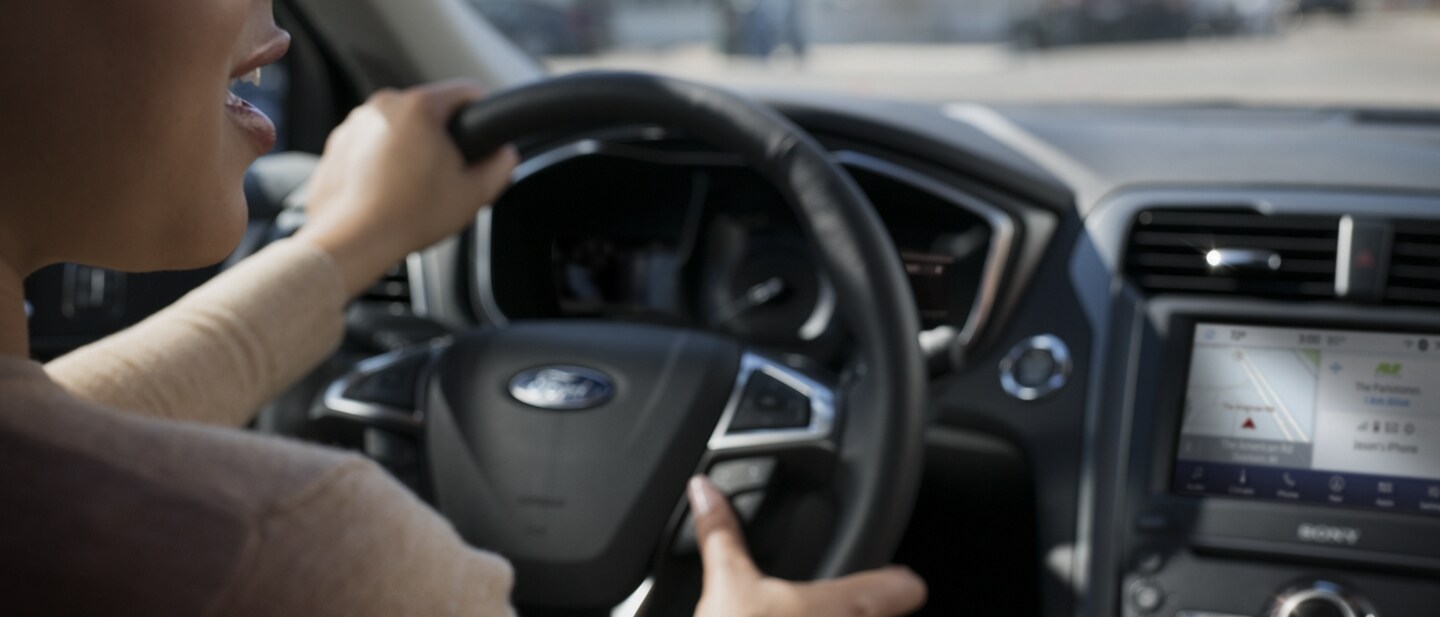 Regenerative Braking and Brake Coach
During braking, regenerative braking recovers more than 90 percent of this energy and sends it back to the battery to be stored for later use.*
...less
U.S. Model Shown.
*Results may vary depending on driving habits.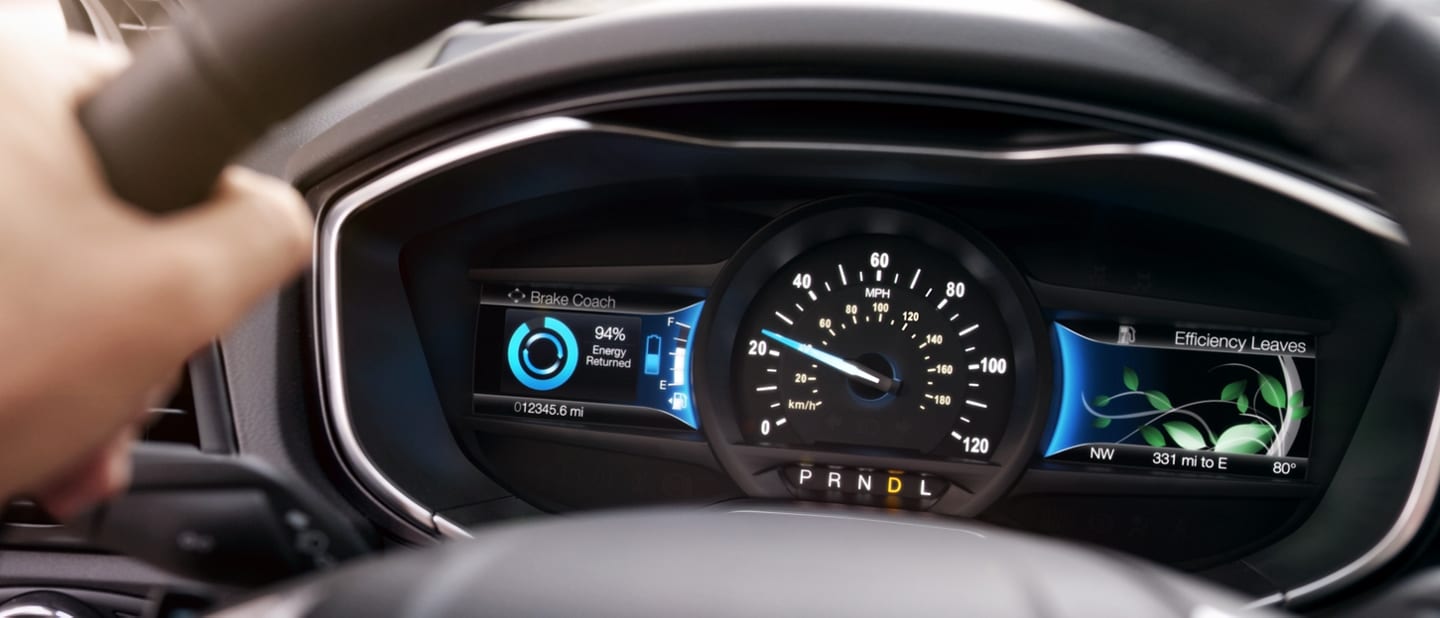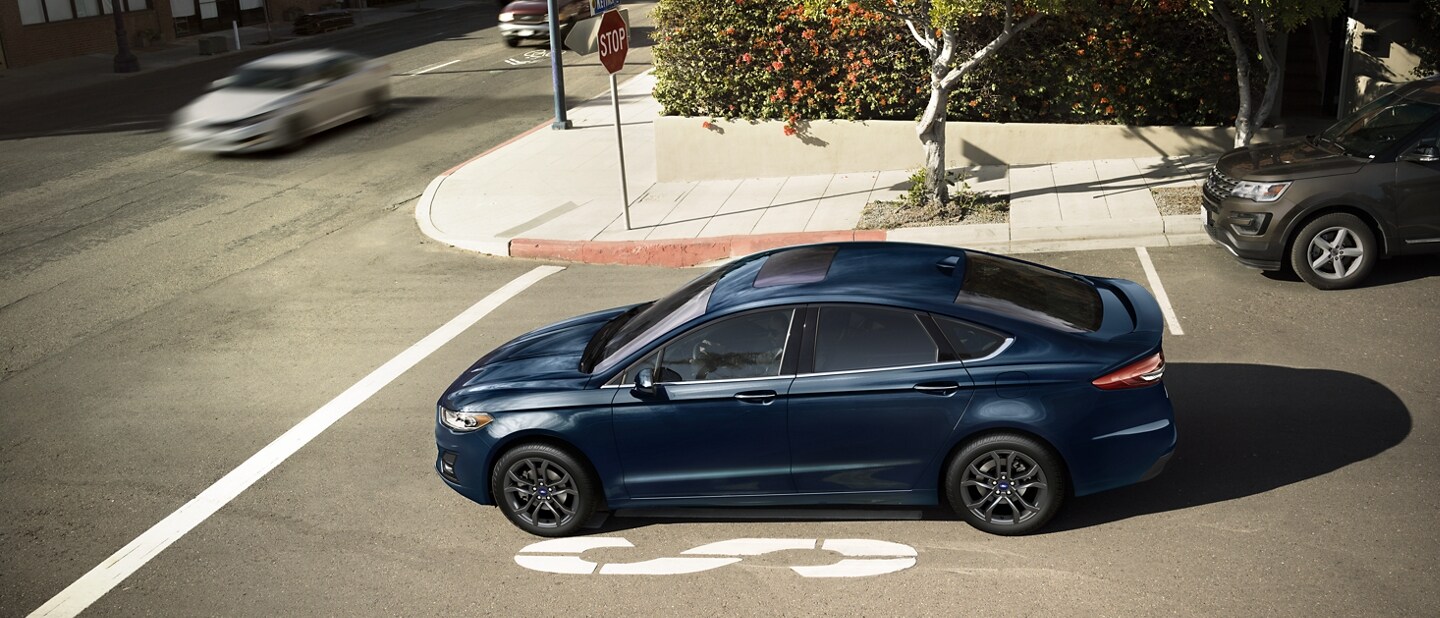 Gas Powertrain
The 1.5L EcoBoost® engine combines turbocharging, direct injection and twin independent variable cam timing (Ti-VCT) to help enhance performance and efficiency.
...less
Plug-in Hybrid
The Fusion Plug-in Hybrid has three modes that let you to choose gas, electric or a combination of both. In EV Now mode, the vehicle operates mostly using plug-in power. With a full charge, the Fusion Plug-in Hybrid has an electric-only driving range of an EPA-estimated 41.8 kilometres. Also, it's easy to charge with a quick 2.5-hour charge time when using a 240V charger or charge it overnight with a 110V charger that takes 7 hours.* Another option is Auto EV mode, which uses plug-in power when possible and switches to the gas engine when needed. This equates to a total driving range of an EPA-estimated 981 kilometres with a full charge and full tank of gas.**
...less
U.S. Model Shown.
*Charge times vary. See owner's manual for details.
**Fuel consumption ratings based on Transport Canada approved test methods. Actual fuel consumption will vary.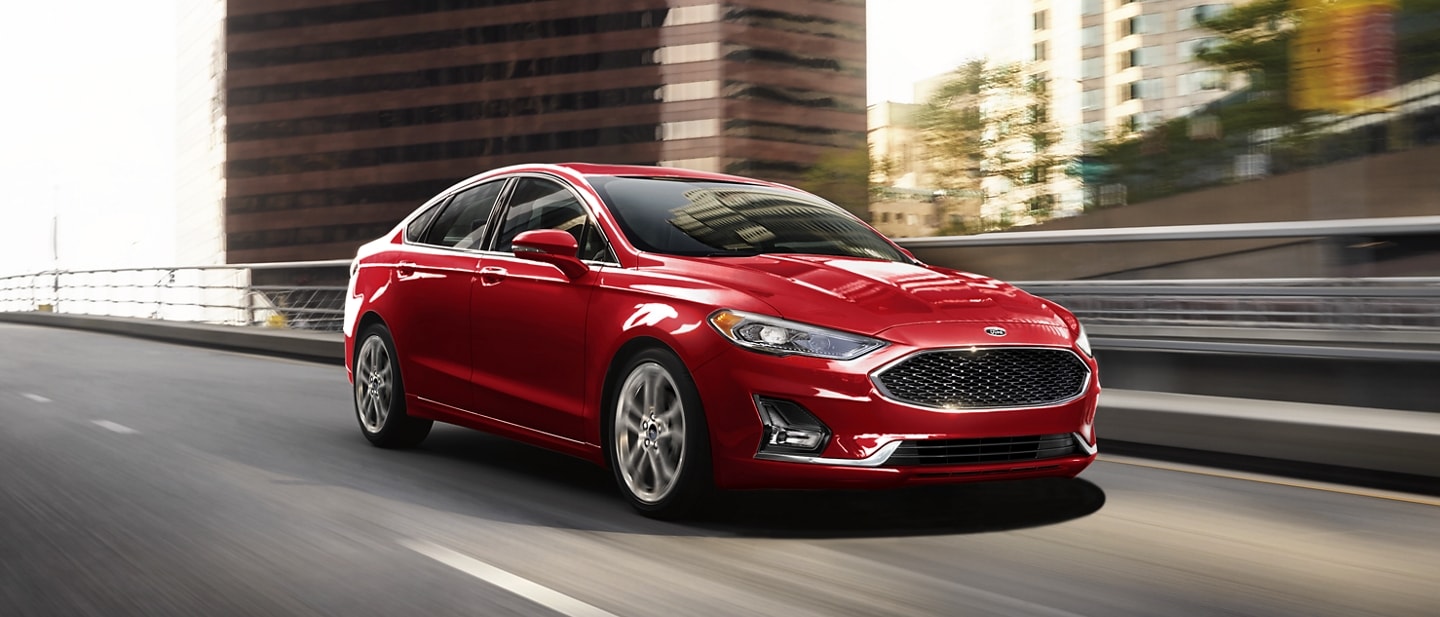 Hybrid

Standard in the Fusion Hybrid, the 2.0L I-4 Atkinson-cycle gasoline engine and electric motor deliver 188 combined horsepower. The Fusion Hybrid also features an electronically controlled continuously variable transmission (eCVT) for a smooth and efficient drive. With the combined energy of a gas engine and an 88kW electric motor, the Fusion Hybrid has an estimated 5.5 L/100km city, 5.7 L/100km hwy, 5.6 L/100km combined* and the power to help you take on your day.
...less
U.S. Model Shown.
*Fuel consumption ratings based on Transport Canada approved test methods. Actual fuel consumption will vary.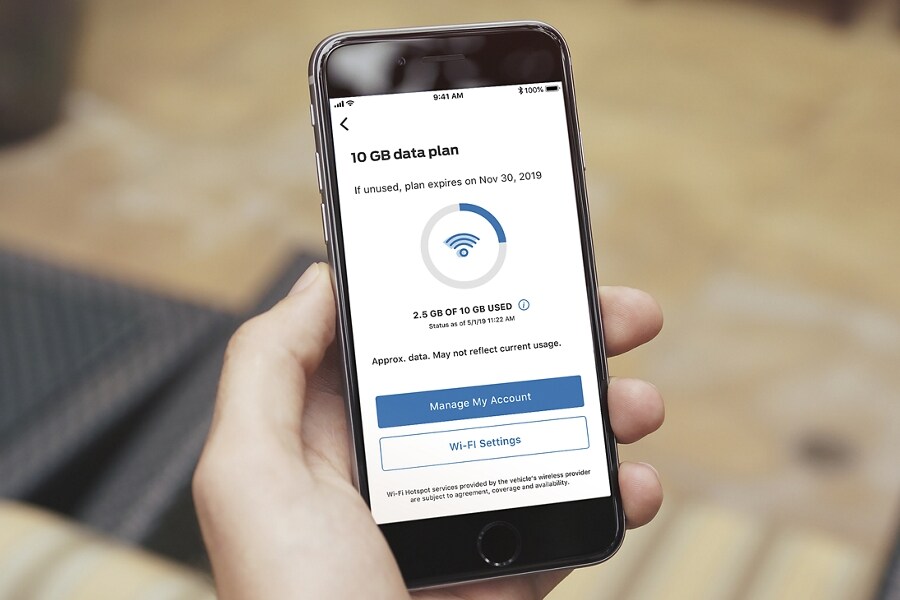 FordPass Connect™ 112  and Wi-Fi Hotspot124  trials
FordPass, A Smarter Way to Move™. Beyond key FordPass™99 app features like contacting your Dealer and Roadside Assistance,115 plus finding parking and comparing fuel prices along your route.114 Activate your FordPass Connect™112 modem to:
Remotely start your vehicle and schedule recurring start times

Lock and unlock your vehicle remotely

Check your approximate odometer reading, fuel level and distance to empty

Locate your parked vehicle

Enjoy a Wi-Fi hotspot124 with the ability to connect up to 10 devices at once, up to 50 feet outside the vehicle.125

1-year trial subscription (after which, fees apply) for remote features (excluding Wi-Fi Hotspot). This is activated on the date of vehicle sale
Need help with your journey? Contact a friendly FordGuide right from the app.
...less
Innovative Technology

Connect, navigate and discover with innovative tech — Ford puts you quickly and easily in touch with your world through smartphone apps, an in-vehicle touchscreen and voice-activated technology.
...less