2020 Fusion
Plug-in Hybrid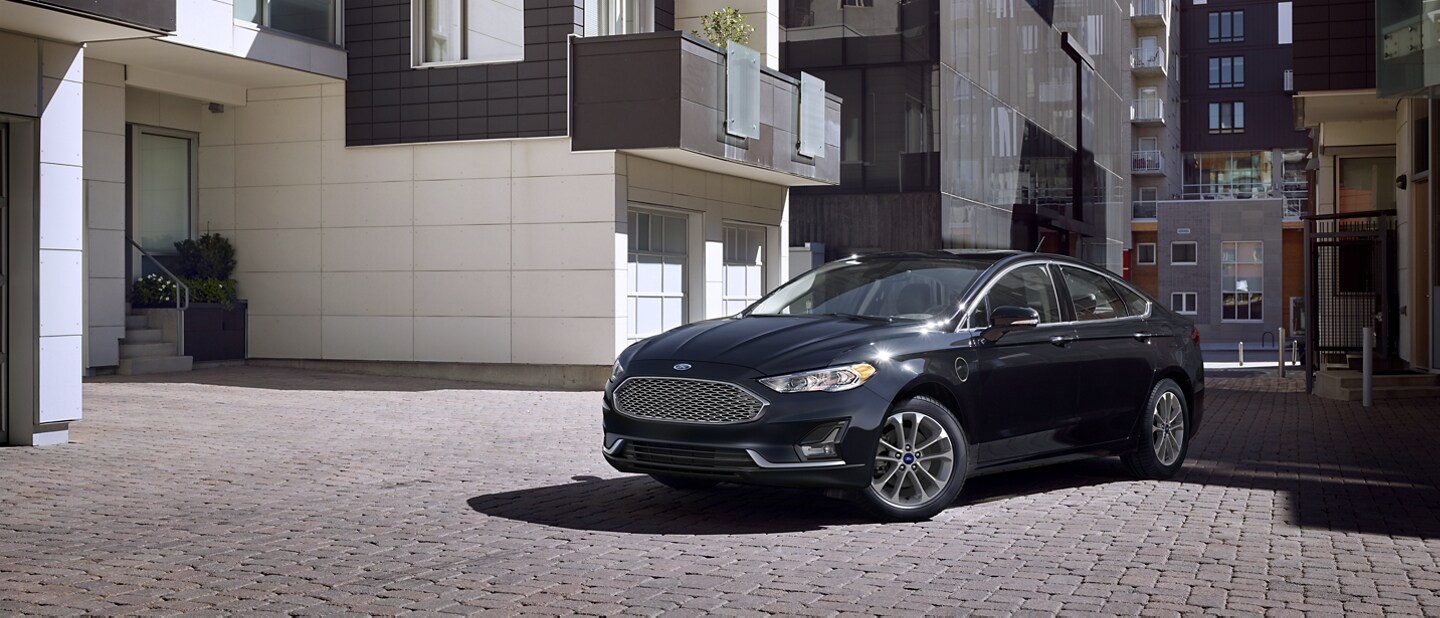 Conserve your energy.

With Fusion Hybrid and Fusion Plug-in Hybrid options, the 2020 Fusion makes it easy to drive efficiently. Features like regenerative braking, EcoSelect and EcoCruise help conserve energy. Plus, there are the fun and eco-conscious advantages of SmartGauge® with EcoGuide, standard on the Hybrid and Plug-in Hybrid.
...less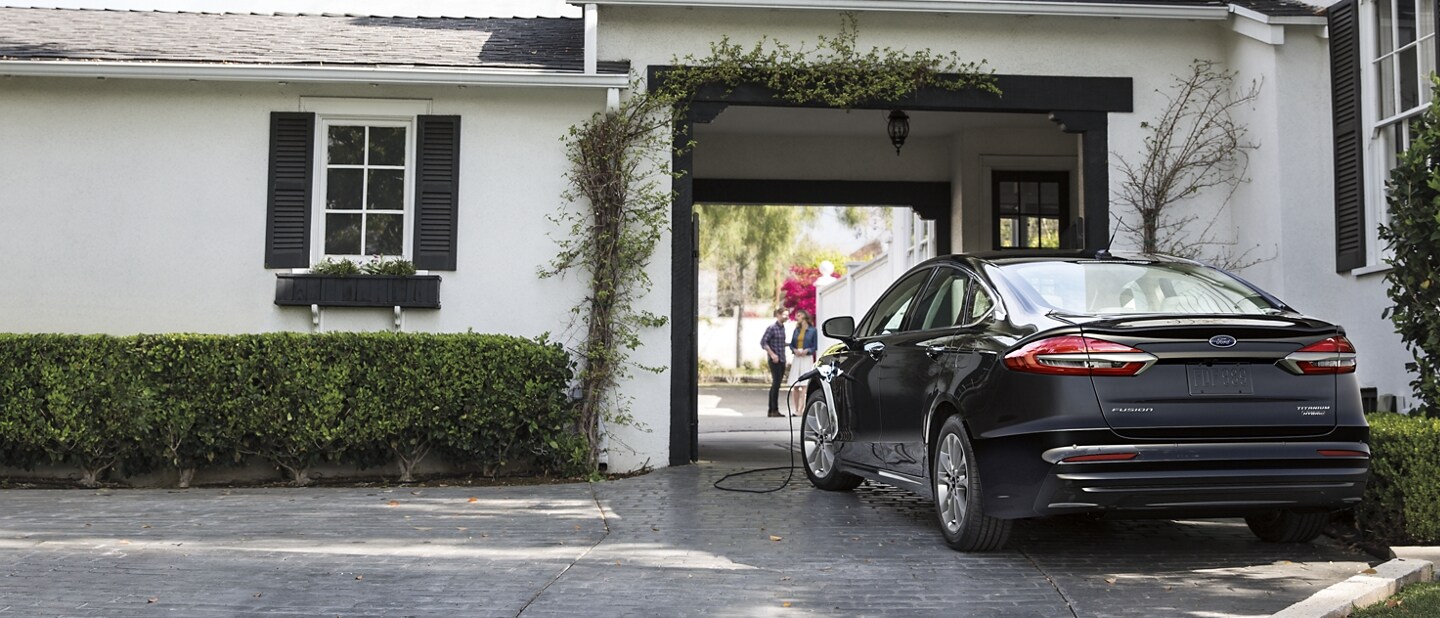 EV your way.
The Fusion plug-in hybrid has three modes that let you choose gas, electric or a combination of both. Auto EV mode uses plug-in power when possible and switches to the gas engine when needed. In EV Now mode, the vehicle operates mostly using plug-in power. The EV Later mode saves plug-in power for future use. There's also the convenient MyFord™ Mobile app18 and the myfordmobile.com website where you can monitor and schedule charging for your vehicle from just about anywhere to help you extend your battery range. With a full charge, the Fusion Plug-in Hybrid has an electric only driving range of an EPA-estimated 41 kilometres.61 The total driving range on a full charge and full tank of gas is an estimated 981 kilometres meaning less stops at the pump and more cash in your pocket.*
...less
Performs as great as it looks.
The 2020 Ford Fusion Hybrid has an EPA-estimated rating of 51 mpg-lmp city, 50 mpg-lmp hwy, 51 mpg-lmp combined.* SmartGauge® with EcoGuide acts as a driving coach, providing real-time driving feedback. When your driving becomes more efficient, the right-side cluster display grows leaves and vines. You can track the powertrain's operation – hybrid drive, electric drive, gas engine, plus instant and average fuel economy.
...less
*Actual mileage will vary.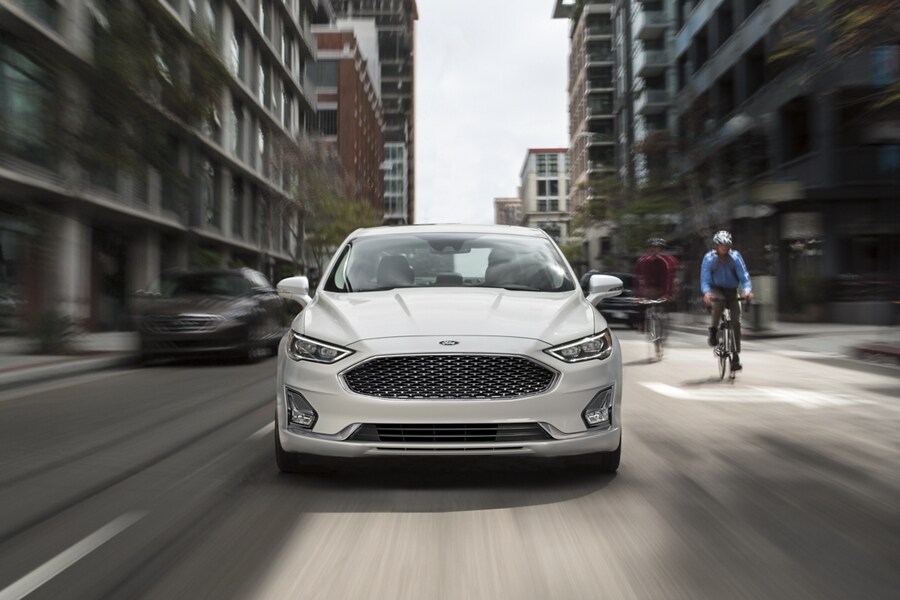 EcoSelect and EcoCruise

When EcoSelect is engaged, it allows the vehicle to operate more efficiently with less aggressive heating and cooling, softer acceleration, increased regenerative braking and EcoCruise activation. Designed to help save fuel, EcoCruise gradually accelerates the vehicle to the preset speed.

...less