2023 F-150® Commercial
INTERIOR-EXTERIOR
ITS VERSATILITY IS AS IMPRESSIVE AS ITS CAPABILITY
It's not a one-dimensional kinda truck, it's our ultimate do-it-all pickup. And
F-150® can be configured to be whatever your lifestyle demands. Arrange it however you like with multiple choices of cab styles, box lengths, seating options and more.
...less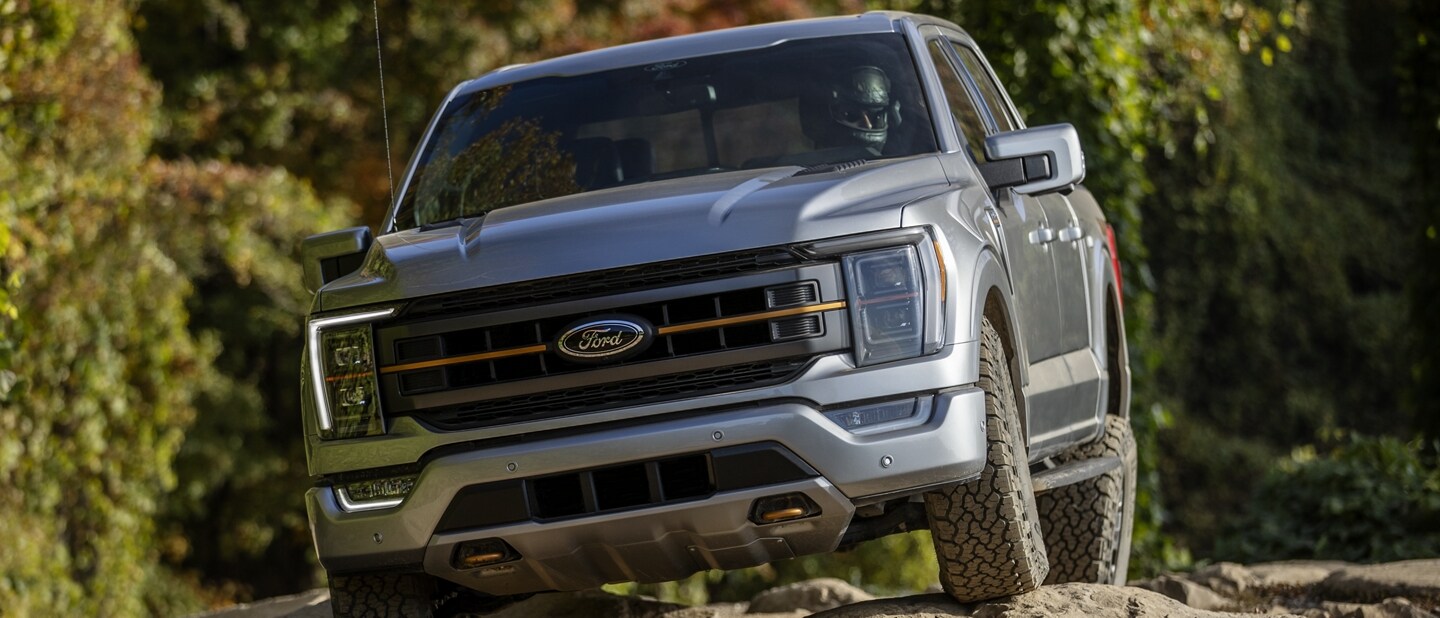 PURE HEAVYWEIGHT
From its bold, High-Strength, Military-Grade, Aluminum-Alloy Body60 to its torture-tested high-strength steel frame, the 2023 F-150® is tough to its core. This F-150® delivers the same proven dependability that has helped make Ford F-Series the bestselling line of pickup trucks in Canada for 56 years.88 And for 2023, it's equipped once again with impressive styling, from grilles and material to wheels, and accents.
...less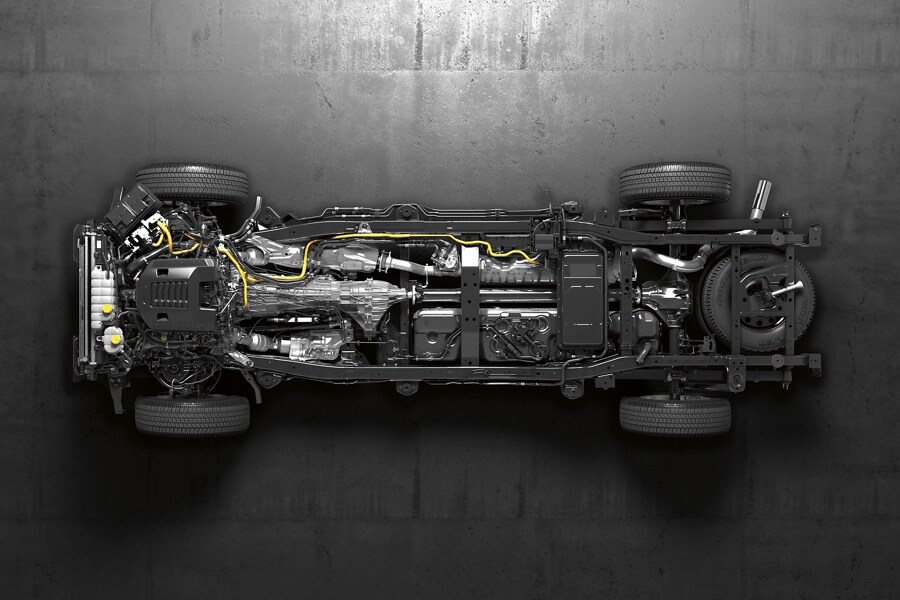 FULLY BOXED HIGH-STRENGTH STEEL FRAME
The F-150® pickup has toughness in its bones, built with a Fully Boxed Frame made of High-Strength Steel and large cross sections. And while it's undoubtedly strong and rigid, this frame is also relatively lightweight because many of the components are fabricated using a state-of-the-art roll-forming process.
...less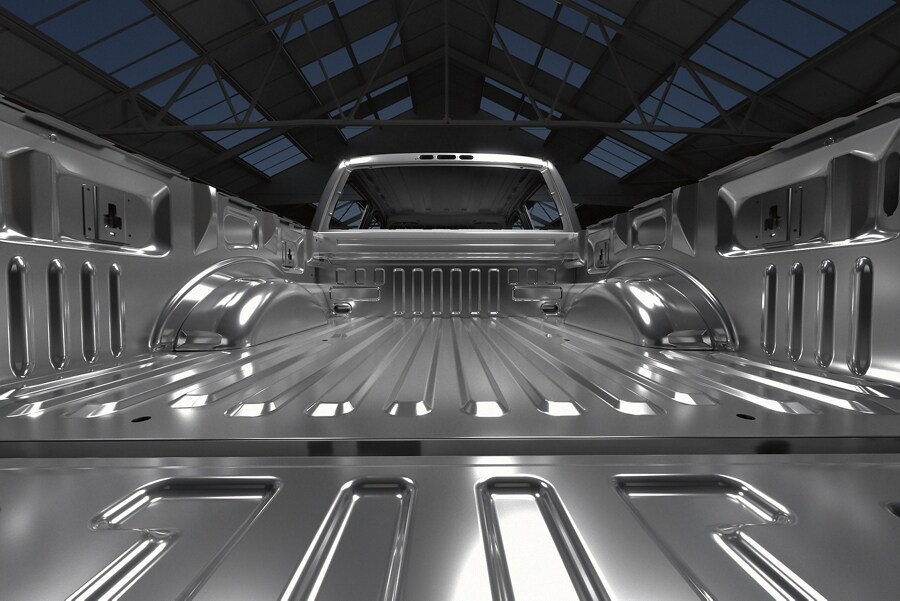 HIGH-STRENGTH, MILITARY-GRADE, ALUMINUM BODY60
The Ford F-150® has a durable High-Strength, Military-Grade, Aluminum-Alloy Body.60 A heat-treating process is used to harden the aluminum alloy. Working with aluminum alloy allows an increase in gauge (or thickness) where needed to achieve strength without increasing weight.
...less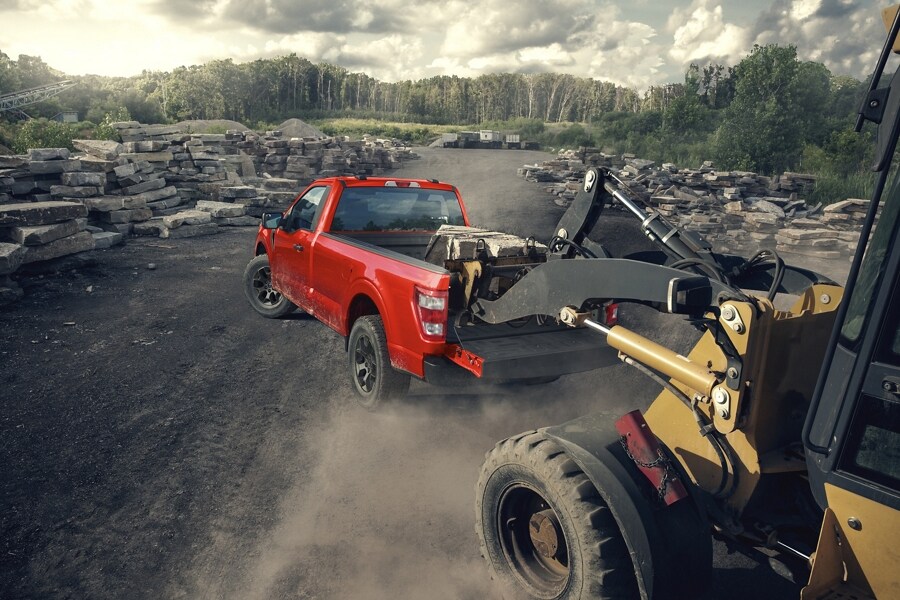 BED DURABILITY
The High-Strength, Military-Grade Aluminum88 that makes the rest of the F-150® body tough as nails means you get a bed that can stand up to anything the workday brings.
...less
PUSHED BOUNDARIES WITH A TORTURE-TESTED F-150® TRUCK
The going's never tough enough for an F-150.® With persistence in its blood, there's no question that this year's model is Built Ford Tough® to exceed your expectations for performance, capability and dependability. It's battled gruelling torture testing at temperatures ranging from –40° to 49° C on Ford proving grounds and in real-world conditions to meet the toughest challenges you can subject it to.
...less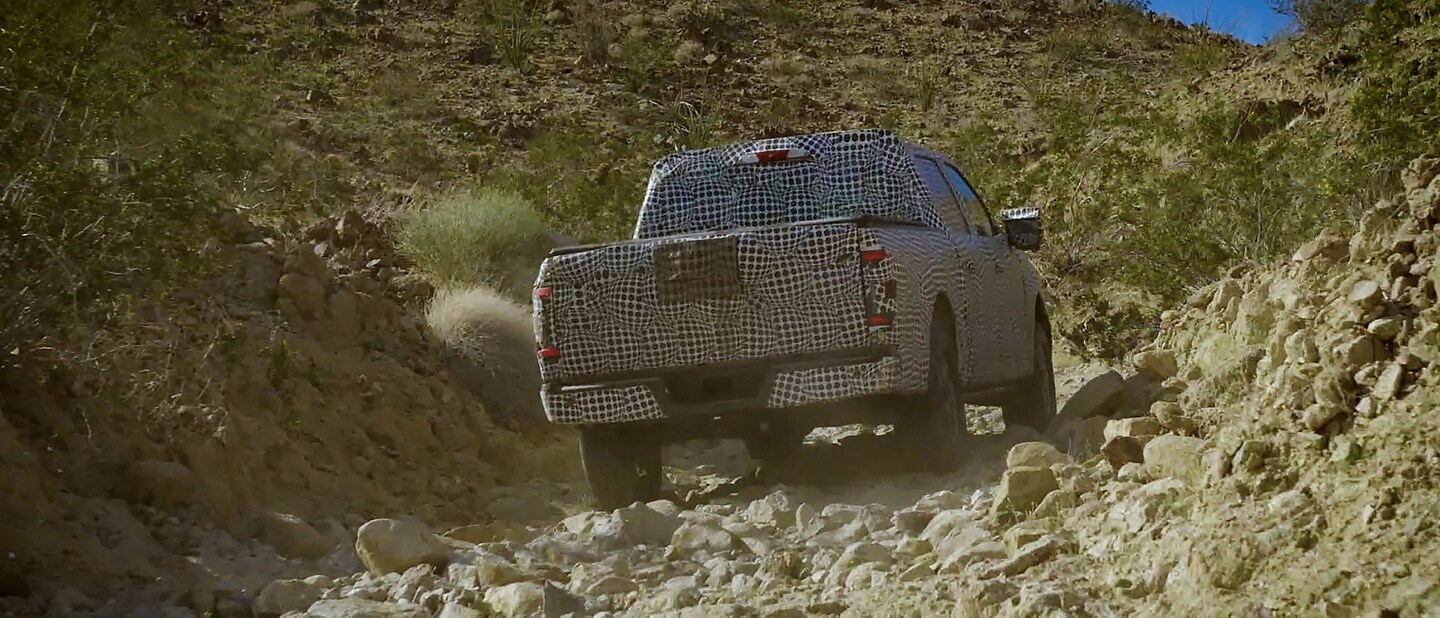 INTERIOR DIMENSIONS & HIGHLIGHTS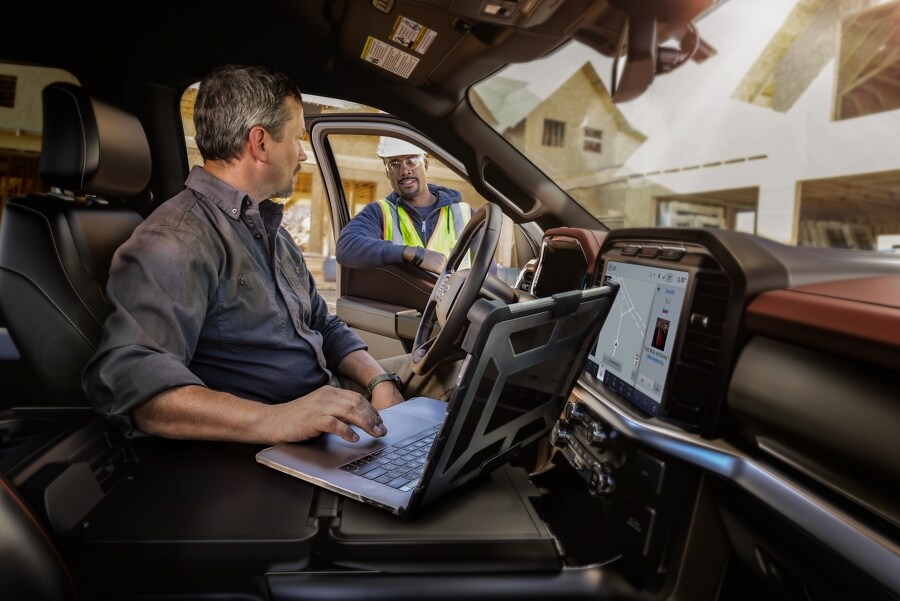 AVAILABLE INTERIOR WORK SURFACE
The Ford F-150® pickup makes it easy to get any job done. So, with the available Interior Work Surface, your F-150® interior is also your go-to office. Stow the shifter so a table can fold directly from the Centre Console or, with the Bench Seats, pivot the Interior Work Surface toward you and get to work. Sign documents, open up your laptop or grab a quick lunch break.
...less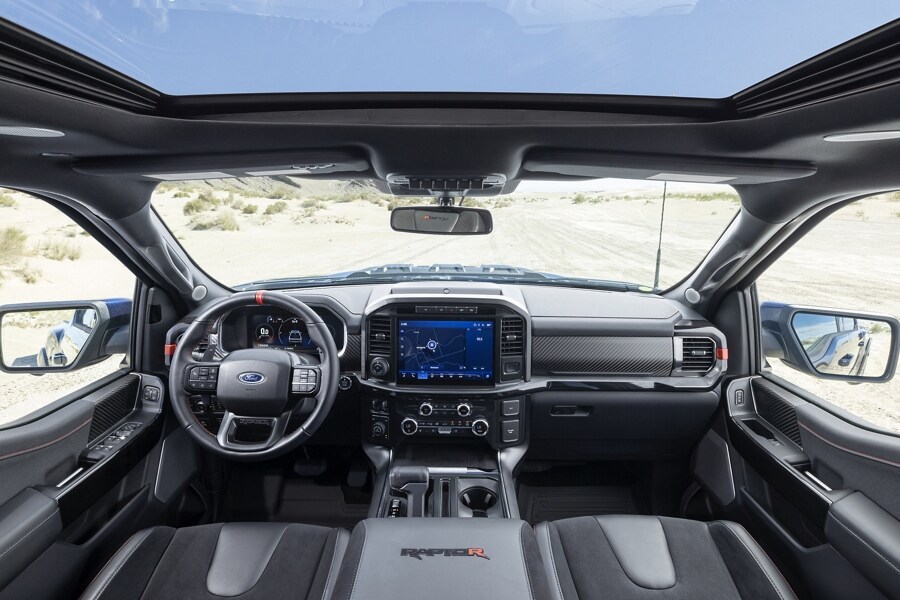 WIDE OPEN SPACES
If you can take your eyes off the magnificent details of the full-dash panel and sweeping spaces inside the F-150® pickup, you just may notice the majestic landscapes outside the large Twin-Panel Moonroof.
...less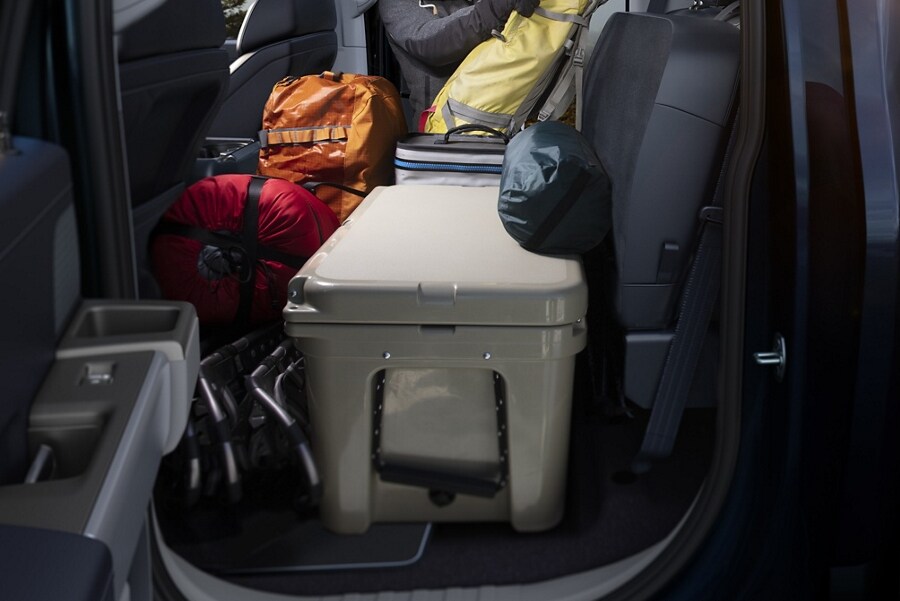 READY FOR YOUR NEXT ADVENTURE
With the functionality of versatile flip and fold rear seats, the
F-150® pickup can easily accommodate your next planned getaway.
...less
FLEX YOUR POWER OF CHOICE
WHEELS THAT REALLY STAND OUT

Stylish and rugged, there's a wheel option to fit your taste. Aggressive and bold 17" forged-aluminum beadlock wheels are included on the available F-150® Raptor® 37 Performance Package. XLT and LARIAT® Sport Appearance Package trucks can sport available 20" Six-Spoke Dark Alloy Painted Aluminum Wheels. ...less

REFINED COMFORT IN A RUGGED TRUCK

Whether you work in it or play in it, there's an interior and seating option to fit you and your crew that's stylish, comfortable and durable. Available Leather-Trimmed Seats offer a touch of sophistication even when you're mucking it up off the beaten path.

...less

COLOURFUL PERSONALITY

The Ford F-150® pickup is offered in a large palette of bold and vibrant exterior colours. Now if only you could get one in each colour, because a truck this versatile should be able to match whatever you're doing today. ...less