KEY FEATURES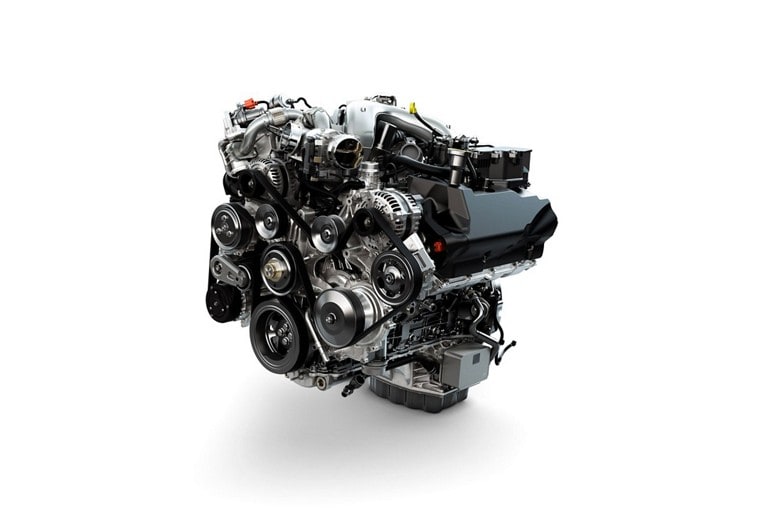 6.7L POWER STROKE® V8 TURBO DIESEL ENGINE
The 6.7L Power Stroke® V8 Turbo Diesel engine offers standard 270 HP/700 lb.-ft. of torque and optional 300 HP/725 lb.-ft. and 330 HP/750 lb.-ft. power ratings.20 The unique inverse-flow design locates the turbocharger between the cylinder heads and the top of the block, with the exhaust manifold inboard and close to the turbo, for faster air displacement and greater power. The driver-activated engine exhaust braking restricts exhaust flow to create back pressure for seamless braking and reduced brake wear on downhill grades.
...less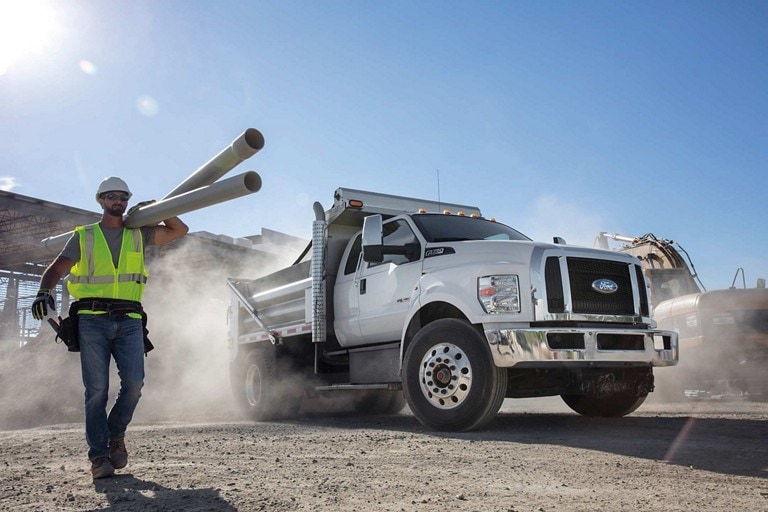 FORD TORQSHIFT® HD 10-SPEED AUTOMATIC — DOUBLE OVERDRIVE
The new TorqShift® Heavy Duty 10-Speed transmission leverages the proven performance of the Super Duty 10-Speed TorqShift® transmission. It has design efficiency and upfit ease with the same chassis footprint as the TorqShift® HD-6-Speed Transmission. It offers smaller gear step ratios compared to the 6-speed transmission for more efficient, smooth operation without an RPM dropoff. It also has shorter first and reverse gear ratios for heavier applications on soft surfaces to get the vehicle moving even quicker in either forward or in reverse direction, compared to the 6-speed transmission.
...less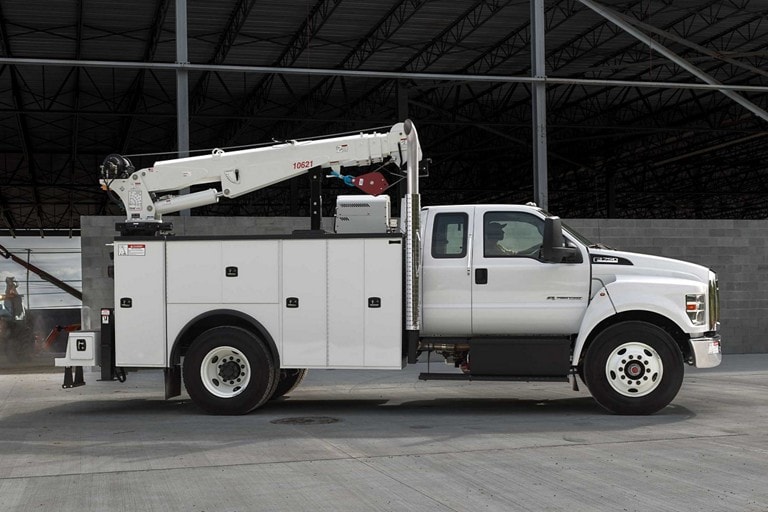 OPERATOR-COMMANDED REGENERATION WITH ACTIVE INHIBIT (DIESEL)
The Ford Power Stroke® Turbo Diesel offers features to monitor and initiate diesel particulate filter regeneration. When exhaust soot builds up in the diesel particulate filter (DPF), the engine will need to clear the filter of soot through a process called active regeneration. The Power Stroke® Turbo Diesel offers an available Active Regen Control that delays this auto regeneration if the truck is idling over combustible material such as dry grass. When idling, especially for extended periods of time, the engine doesn't generate enough heat to automatically clear the DPF. That's when the standard Manual Regen initiation feature comes in. A light on the instrument panel alerts the driver of the need for regeneration, and pushing a button starts the process of raising the exhaust temperature to burn off the soot in the DPF. 10
...less
Exterior Features
Interior Features
Power and Handling
Safety