MORE MUSCLE FOR HAULING AND TOWING
The Ford Super Duty® for 2021 offers a strong line of powerful engines. The available pushrod 7.3L gas V8 delivers durability and performance for strenuous everyday jobs. And the next generation optional 6.7L 4V Power Stroke® Turbo Diesel is stronger than ever. Both are teamed up with the TorqShift® 10-speed automatic. So, whether you choose gas or diesel, you have the muscle you need for hauling or towing.
...less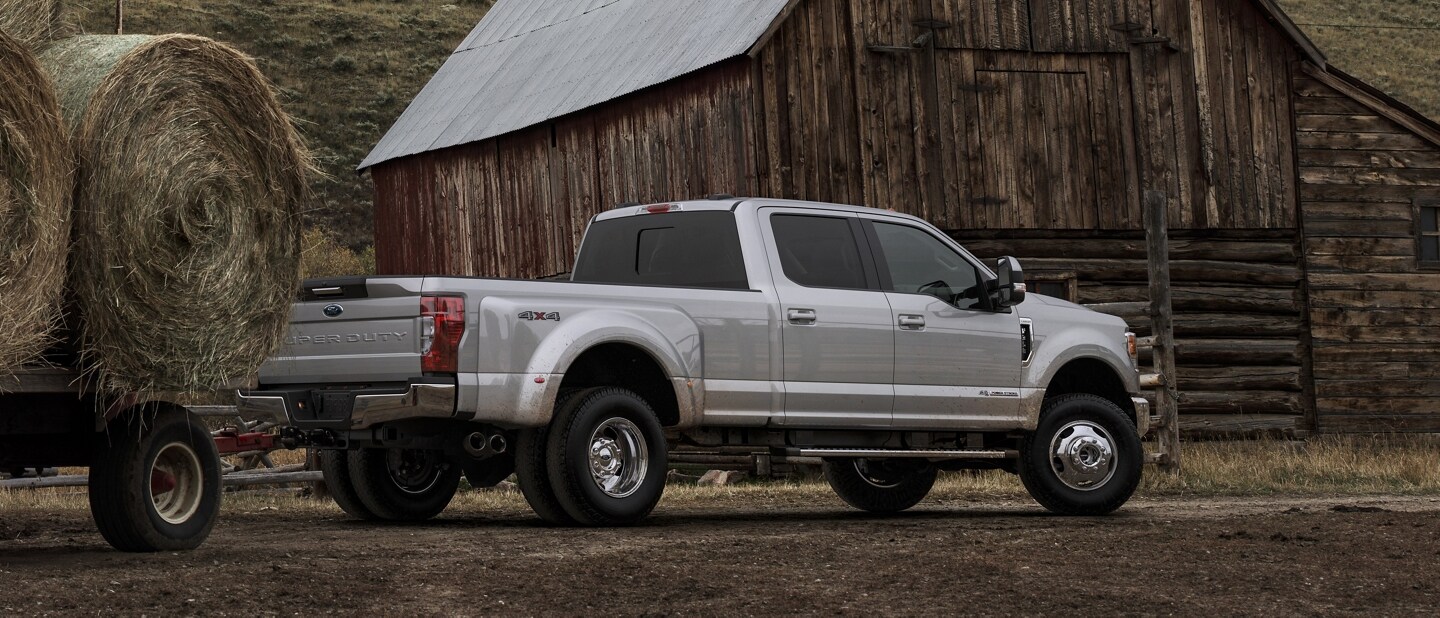 MORE POWER TO TOW AND HAUL ON THE JOB
Super Duty® for 2021 features strong performance with an expanded line of available engines. There's the available 7.3L gas V8 with best in its class power ratings as well as the available 6.7L Power Stroke® V8 Turbo Diesel that develops maximum torque at 1,600 RPM.*
...less
*475 horsepower and 1,050 lb-ft of torque on available 6.7L Power Stroke diesel engine 430 horsepower and 475 lb-ft of torque on available 7.3L gas V8 engine.
Class is Full-Size Pickups over 8,500 lbs.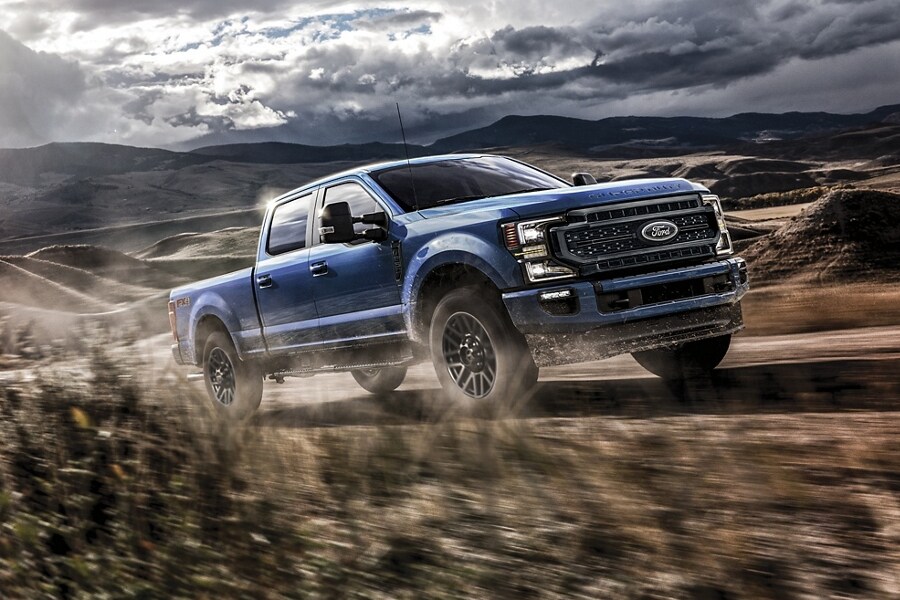 FORD TORQSHIFT® -G 6-SPEED AUTOMATIC TRANSMISSION
The standard 6.2L gas V8 in the F-250 is teamed with the Ford TorqShift® -G 6-speed automatic. Experience responsive power delivery and seamlessly smooth shifting. The SelectShift® feature includes Progressive Range Select (for overdrive lockout) plus Full Manual. Tow/Haul minimizes gear hunting uphill; downhill, it prevents upshifting and gaining speed, and reduces reliance on brake pressure to slow the vehicle.
...less
DIESEL ENGINE-EXHAUST BRAKING
The available 6.7L Power Stroke® Turbo Diesel incorporates a driver-activated engine-exhaust brake. It restricts the turbocharger's exhaust flow to generate back pressure and slow the vehicle, providing greater control while travelling downhill, regardless of vehicle load or road grade. Also, because the engine brake helps minimize having to apply pedal pressure, brake fade and lining wear are reduced, lowering the cost of maintenance. Three settings are available: On, Off, and Auto. The Auto setting modulates engine braking as needed to help maintain the speed you want based on accelerator and brake pedal use.
...less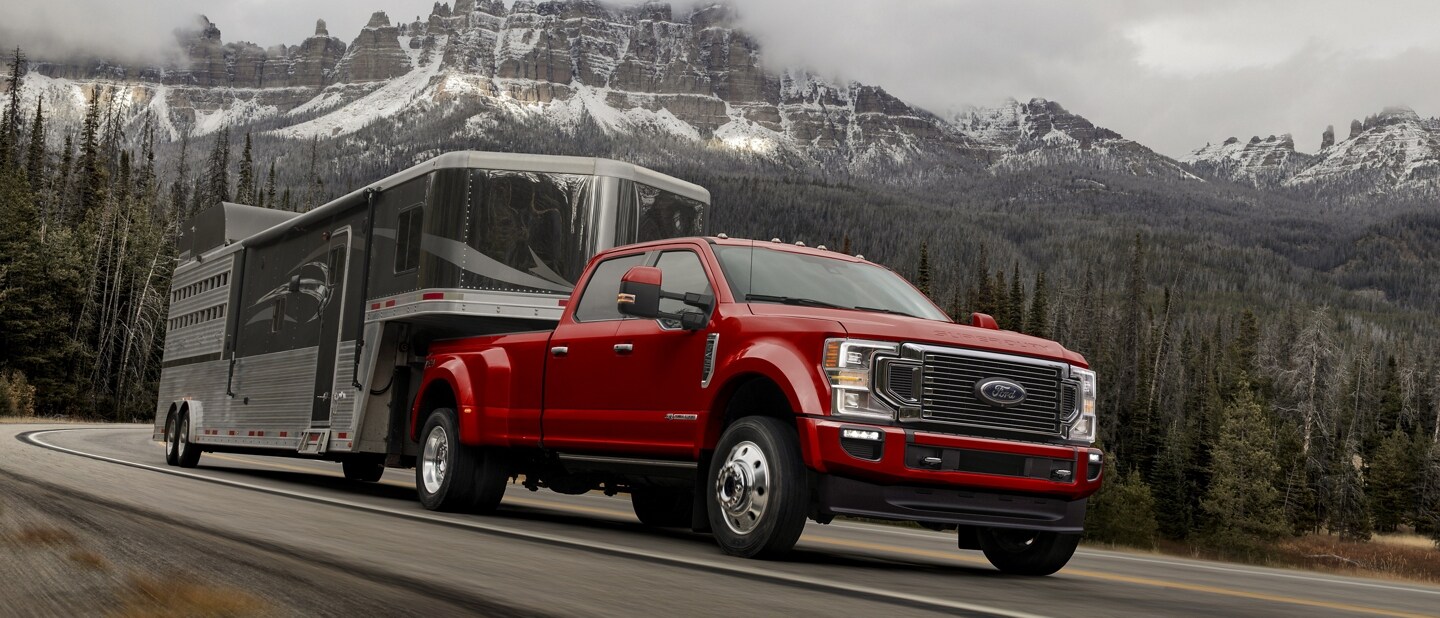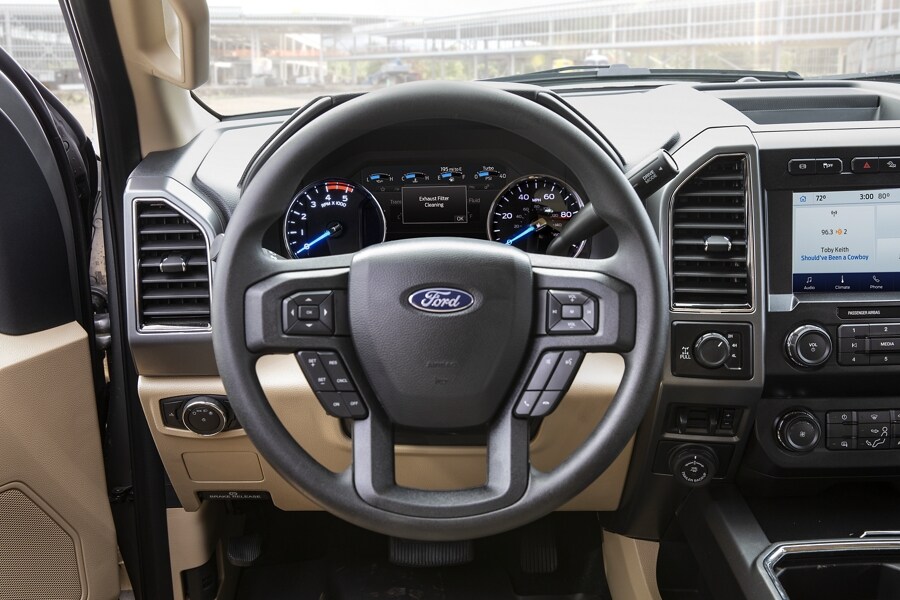 OPERATOR-COMMANDED REGENERATION WITH ACTIVE INHIBIT
Some operating conditions, such as long idling, don't generate enough engine heat for the diesel to automatically burn off soot in the diesel particulate filter. That's where available Operator-Commanded Regeneration with Active Inhibit (diesel only) comes in. When the warning light comes on, pushing the activation button raises the exhaust temperature to burn off the soot, after which the exhaust temperature reverts to normal. The Active Inhibit feature allows delay of regeneration when the vehicle is sitting over combustible materials such as dry leaves or grass. Once in a safe place, the driver can manually start the regeneration process. Recommended for commercial applications.
...less