2023 Transit® Commercial
CAPABILITY
READY TO GET TO WORK
Whatever your business, Transit® Van can help get the job done. With a choice of powerful engines, plenty of cargo space101 and a wide range of gross vehicle weight and payload ratings, the 2023 Transit® offers capability where it counts.
...less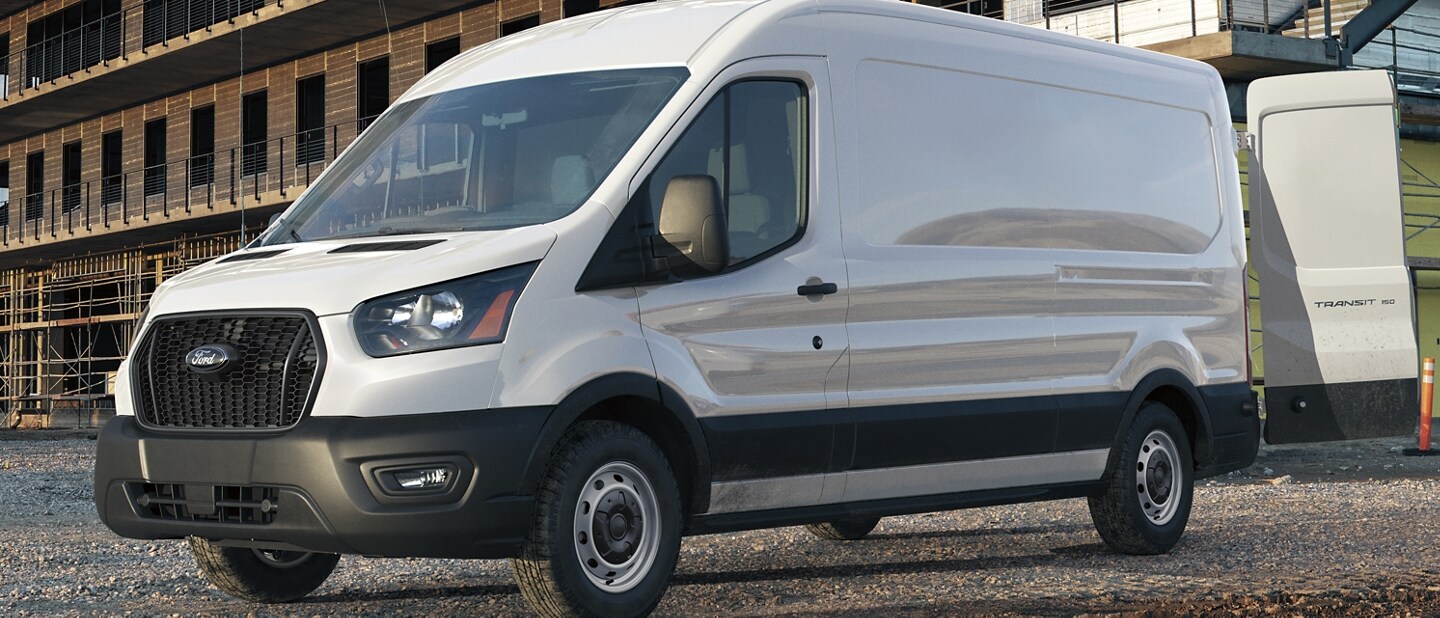 CHOOSE YOUR SUPERPOWER
Transit® Van offers you a choice of powerful engines. Including a 3.5L V6 with the Ford-designed port-fuel/direct-injection (PFDi) system. Or you can choose the available 3.5L EcoBoost® V6 engine. Either way it's a smart solution to power your business.
...less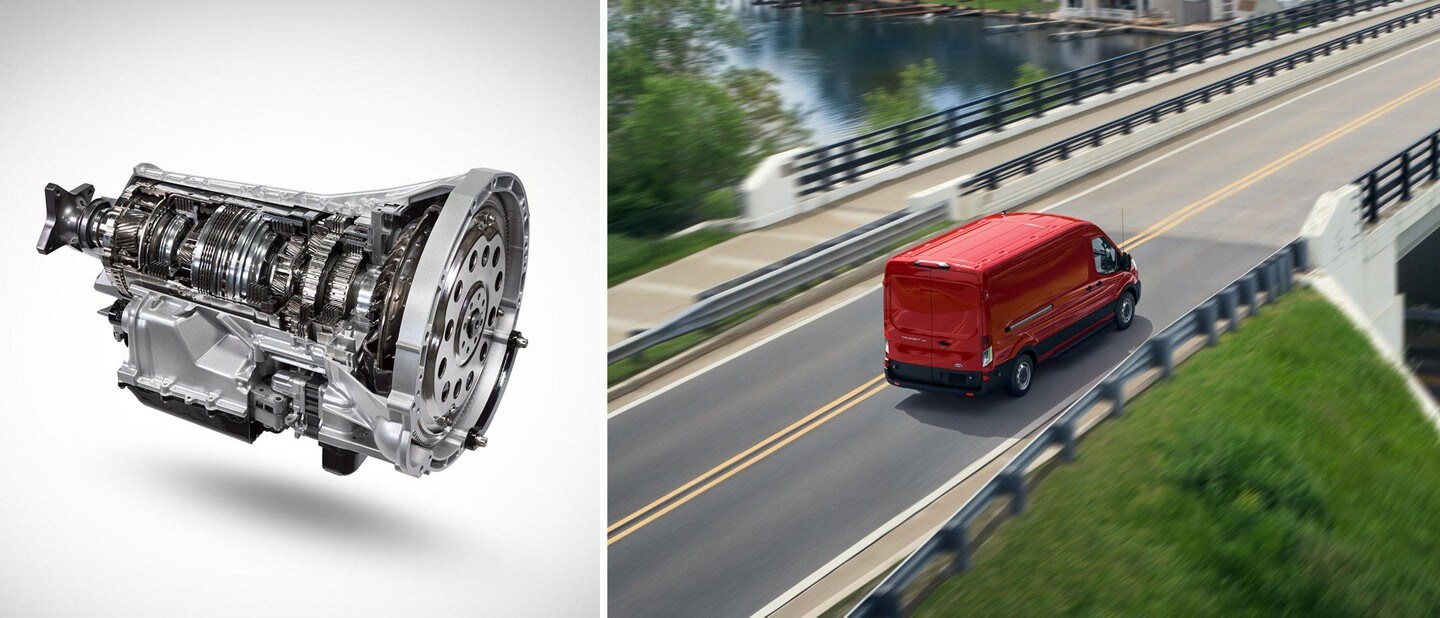 GO WITH SPACE FOR YOUR CARGO
Ford Transit® Cargo Van offers plenty of cargo space,101 allowing you to install racks and bins and still have room to spare to store tools, supplies, equipment and more. It also offers a choice of fixed or foldable shelves. Your storage needs are one less worry.
...less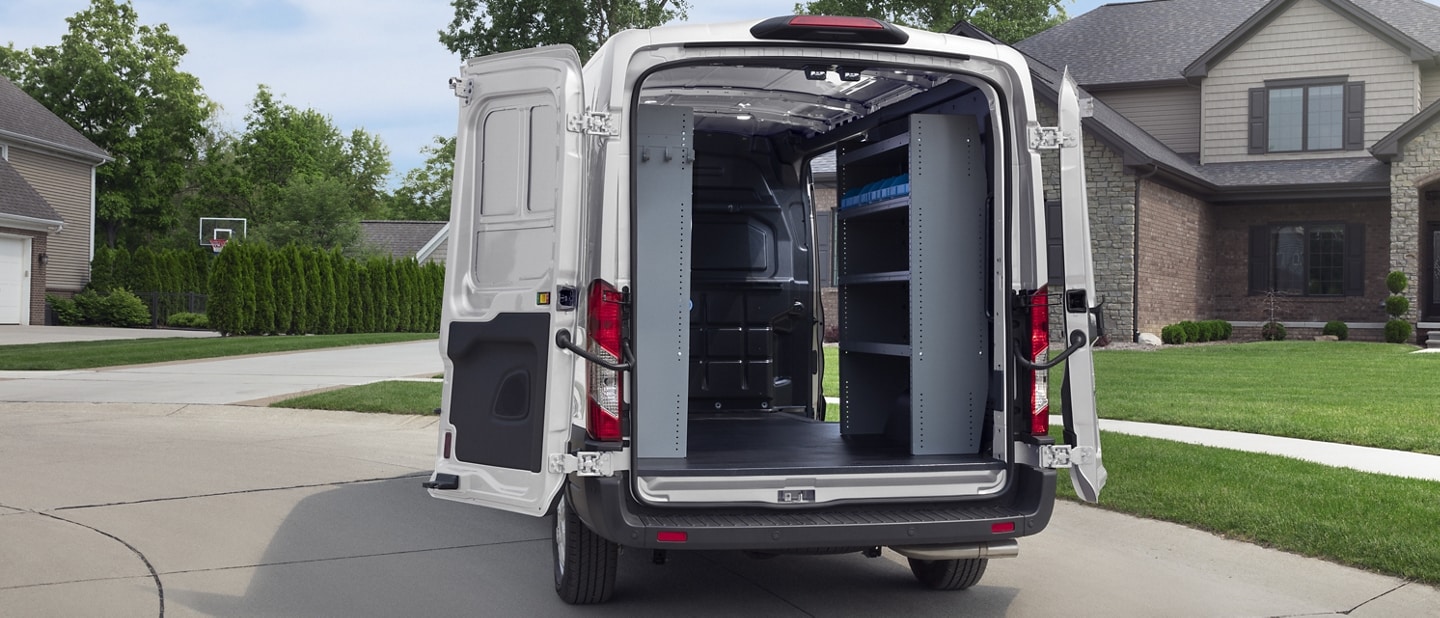 GAIN SOME TRACTION
The available Intelligent All-Wheel Drive System is designed to help maximize traction and enhance handling. It was also integrated into the vehicle's design to help ensure it didn't raise the load floor or seat height. Which is great for drivers who are in and out of their vehicles a lot during the workday.
...less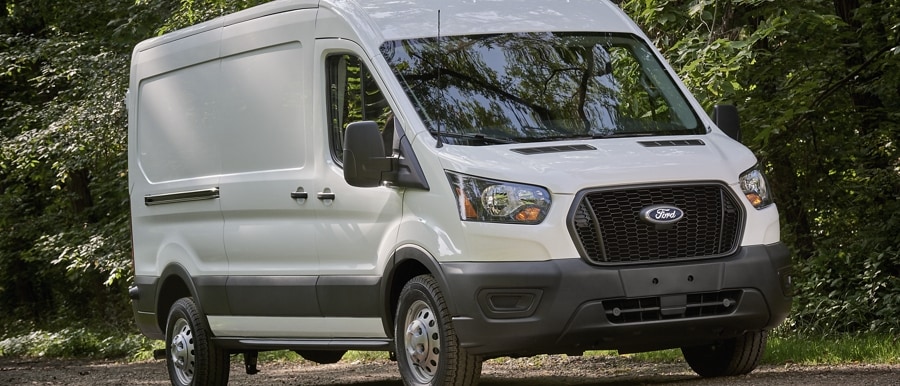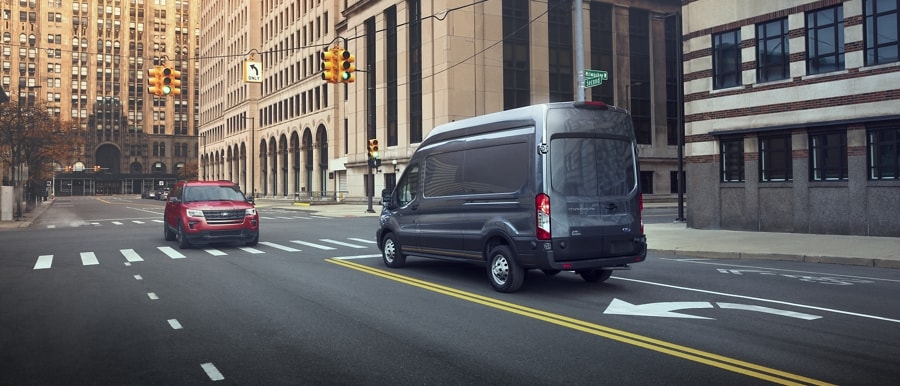 GET A PAYLOAD OF THESE NUMBERS
Transit® Van can match the needs of your business. It offers a wide range of gross vehicle weight and payload ratings. GVWR ranges from 8,670 lbs. to 11,000 lbs. Maximum payloads range from 3,060 to 5,110 lbs.20*
...less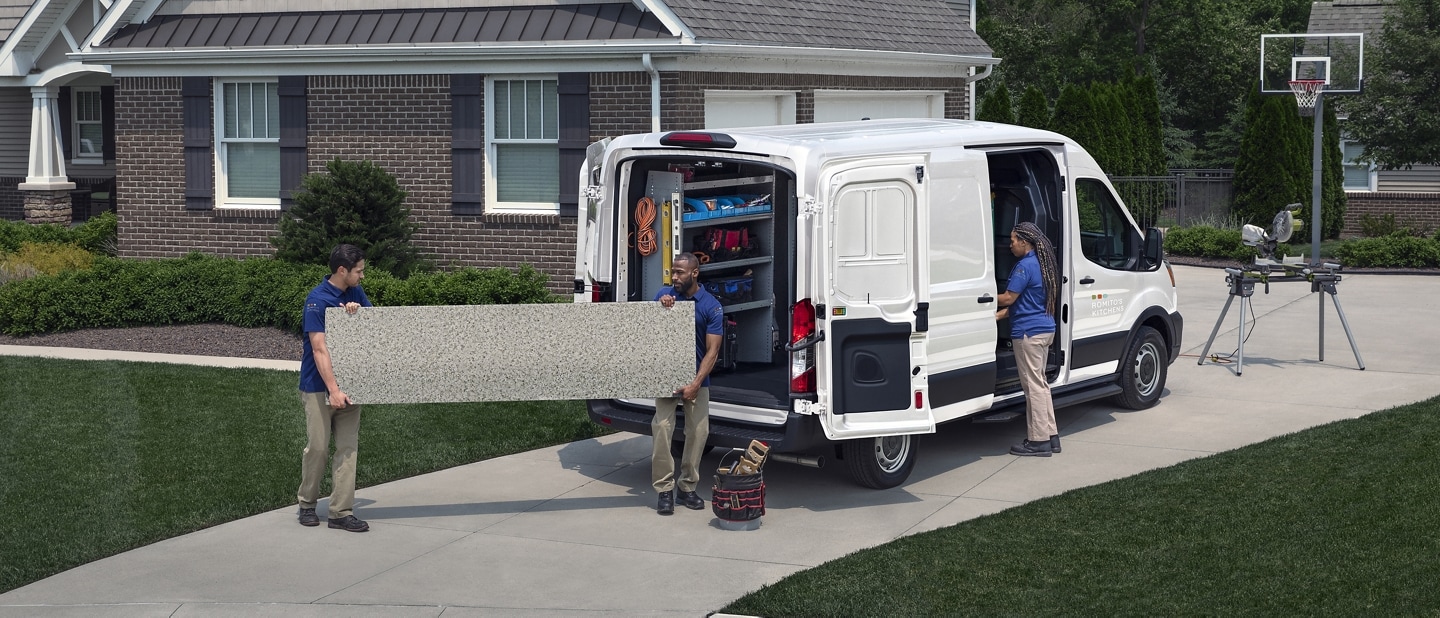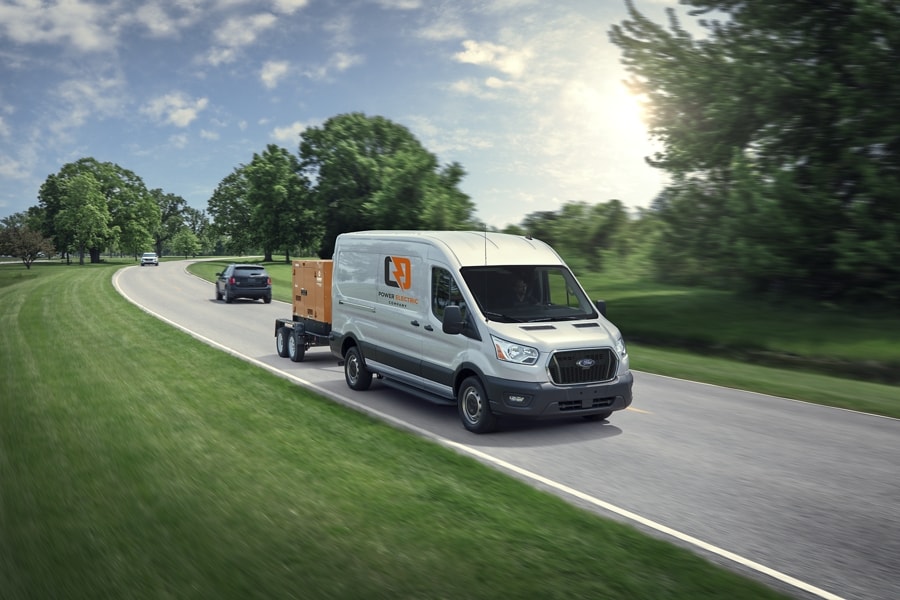 WE TAKE TOWING SERIOUSLY
When it comes to towing, we're in it for the long haul. The Heavy-Duty Trailer Tow Package features Tow/Haul Mode, a relay system for backup, running lights and a frame-mounted hitch receiver.
...less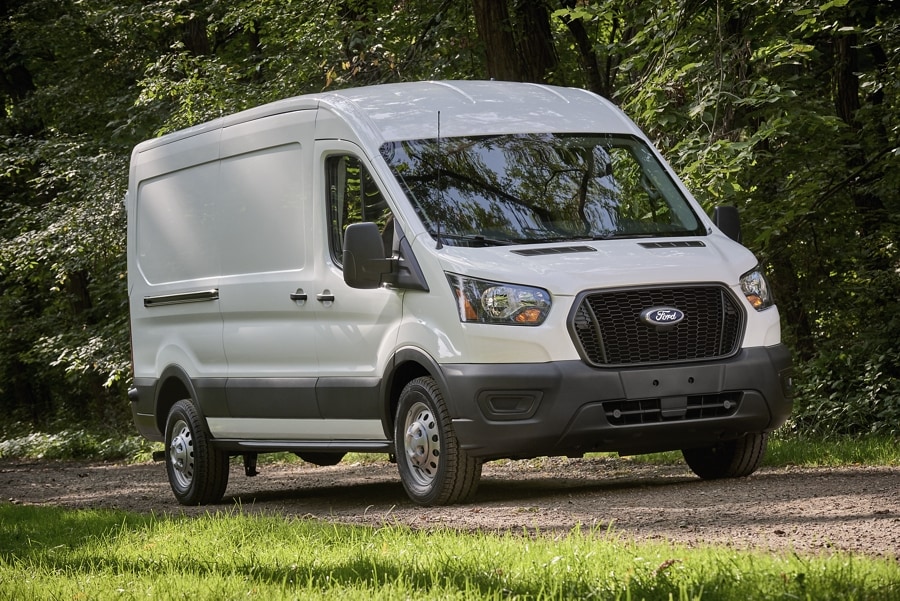 117-LITRE FUEL TANK
With the extended-range 117-Litre fuel tank, you can go the extra kilometre or two.
...less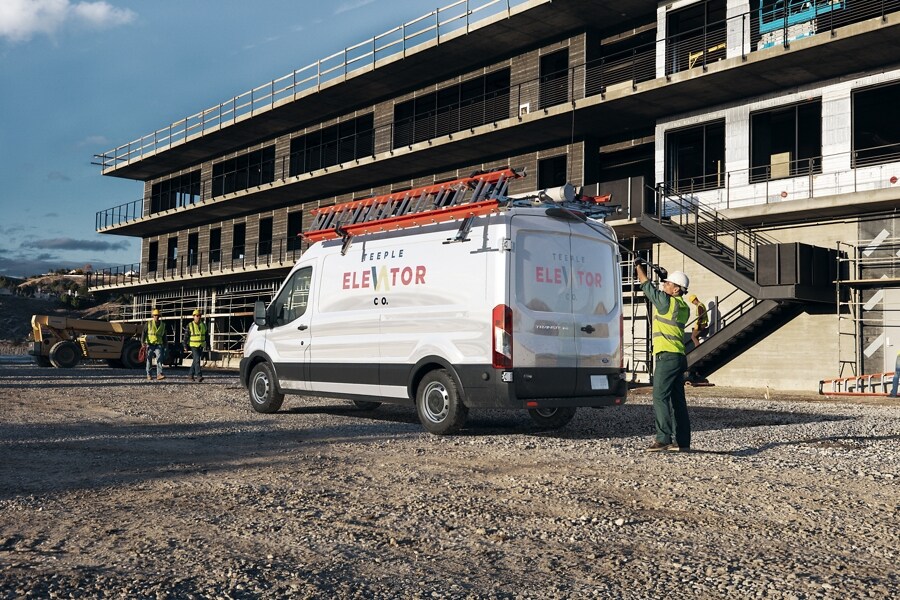 BUILT FORD TOUGH®
We know you need a vehicle you can rely on. That's why we made sure to put Transit® Van through the paces to compress years of real-world conditions in just a few months.
...less
Aftermarket equipment shown.