Due to high demand and global supply chain constraints, some models, trims, and features may not be available or may be subject to change. Check with your local dealer for current information.
This One Is For The Builders
There's one truck in Canada that is the tool for how we get things done. For you – the farmer, the professional, the business owner.
...less
Colossal Power

Powerful Super Duty® engines churn out the kind of power used to build highways. Harvest farms. Move land movers. And tow a very big camper.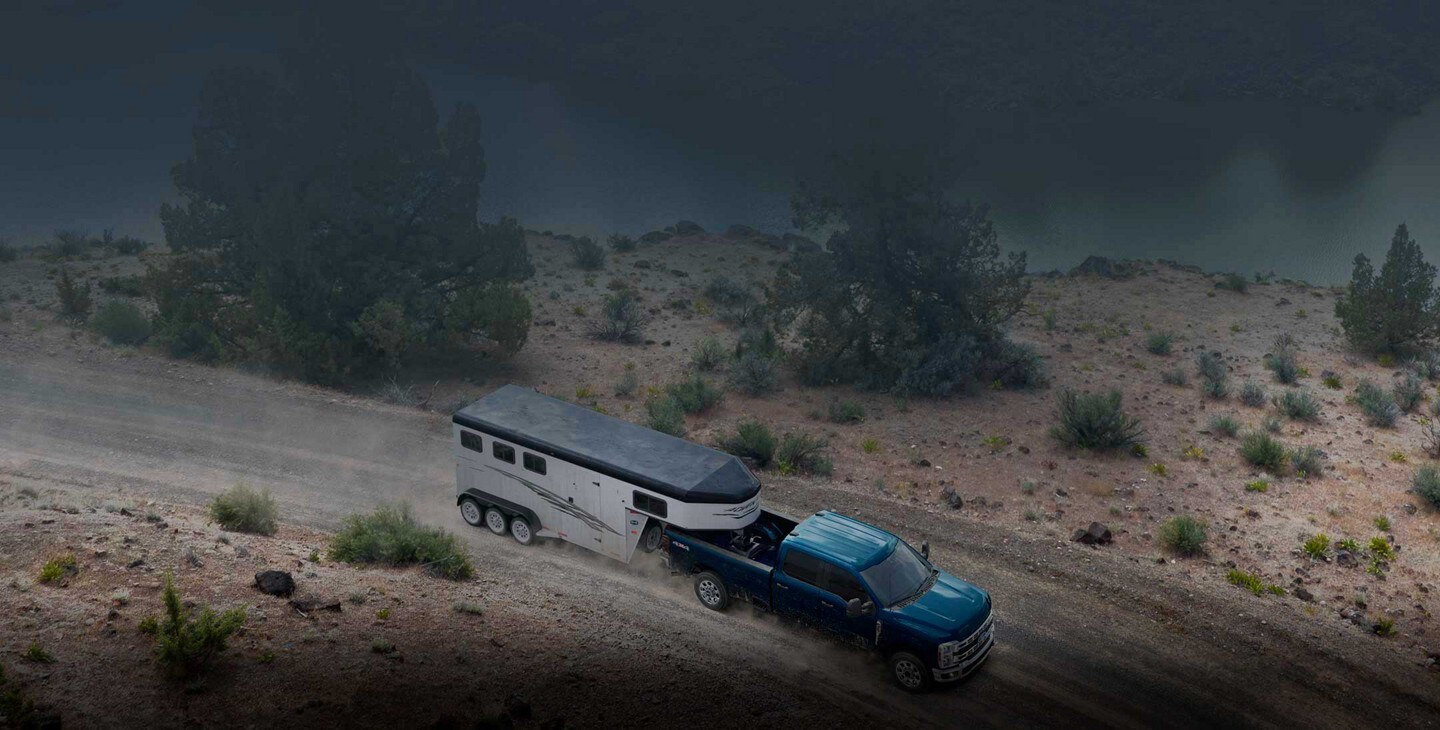 Purposeful Tech To Power Your Productivity
The capacity to move things. It's the heart and soul of your business.
So we've refined and improved towing tech as quick as demands dictate. Simplify towing
by introducing advanced features to help ease those tough days of hitching and hauling.

Cutting-Edge Cockpit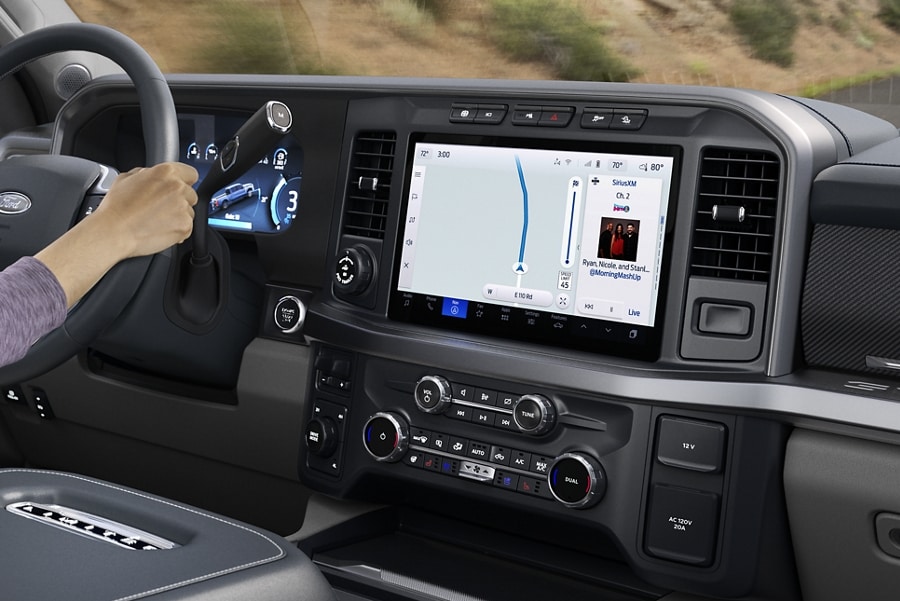 The Smartest Super Duty® Ever
Now equipped with 5G technology, 2023 Super Duty® trucks help keep productivity moving with the most advanced in-vehicle connectivity to date. So you stay connected and informed while on the move.
...less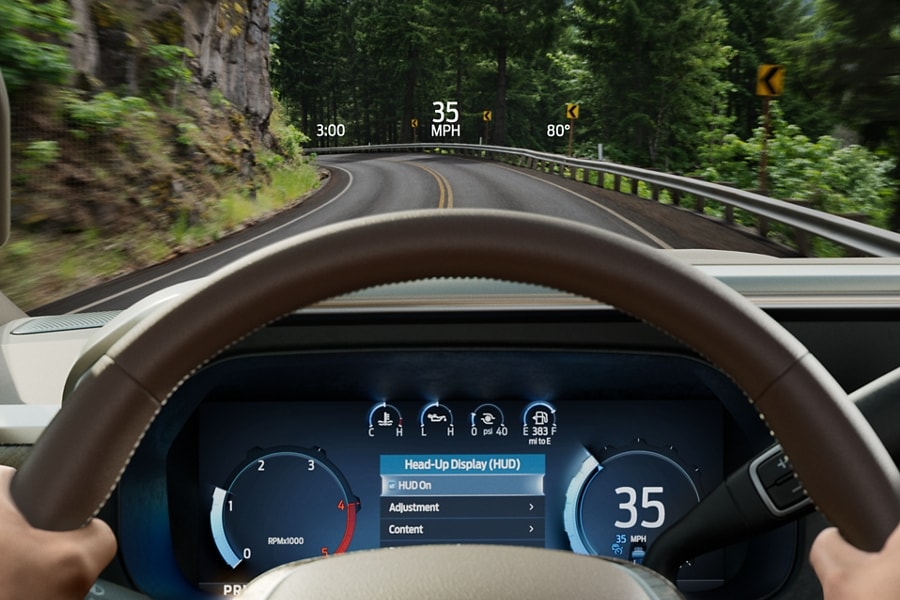 Keep Eyes Front And Centre
A configurable digital instrument cluster delivers vital data where you need it. A new available Head-Up Display (HUD)126 helps you keep your eyes fixed firmly ahead. It projects real-time information directly on your windshield.
...less
Due to current computer chip shortages, certain features shown have limited or late availability.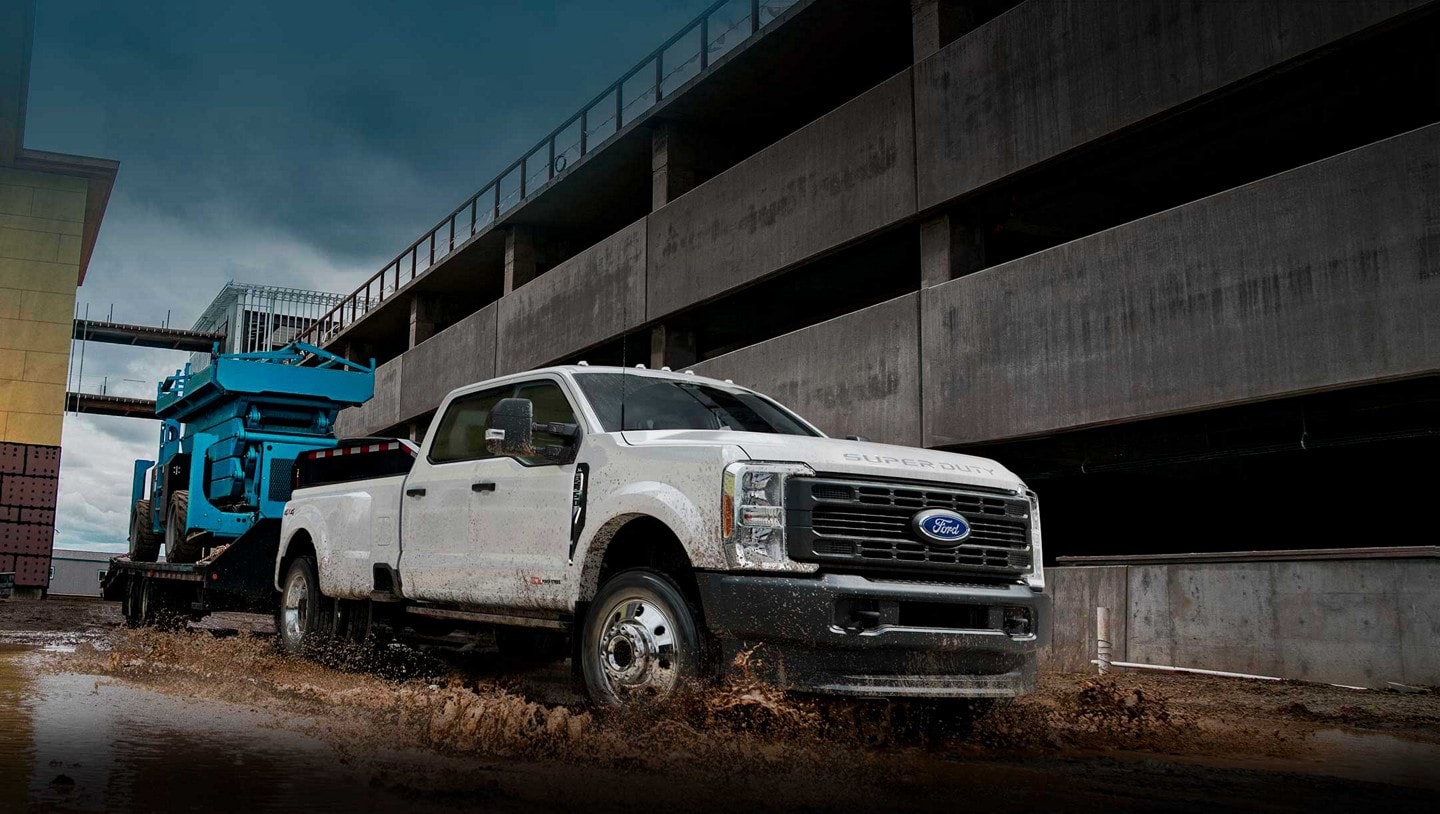 It takes strength to build a country. To haul the steel beams. Or the cement that anchors them.
The 2023 Super Duty® pickup equipped with the new 6.7L High Output Power Stroke® V8 Turbo Diesel
engine offers the most horsepower ever in a Super Duty. * Our commercial-grade 7.3L 2V DEVCT NA PFI V8
delivers outstanding gas engine performance.
Forward Thinking, Right Behind You
It takes more than a good idea to turn a tough day into an easy one. It takes a bed full of good ideas. So, we're giving you the stuff to make everyday tasks a lot easier. Functional features centred in and around the truck bed.
...less