2024 F-650® F-750®
INTERIOR
BUILT FORD TOUGH.® AND COMFORTABLE TOO.
Ford Medium Duty trucks aren't just built to work hard; they're built for comfort on jobs both large and small. The 2024 Ford Medium Duty interior is full of convenient features, such as an ergonomically designed Steering Wheel, Instrument Cluster and a Tilt/Telescoping Steering Column with Audio Controls. Just because you work hard doesn't mean the hours you spend behind the wheel have to be hard too.
...less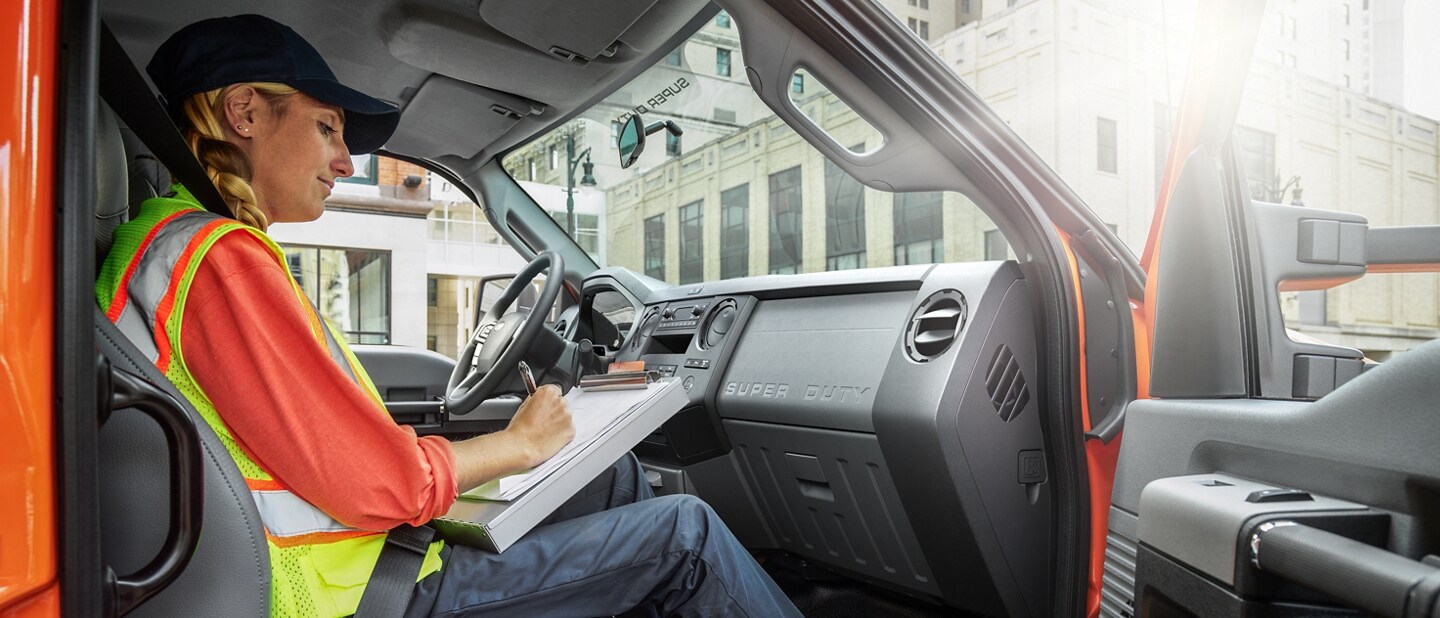 INSTRUMENT CLUSTER AND INSTRUMENT PANEL CENTRE STACK
The Medium Duty instrument cluster and panel centre stack are ergonomically designed for added driver convenience.
...less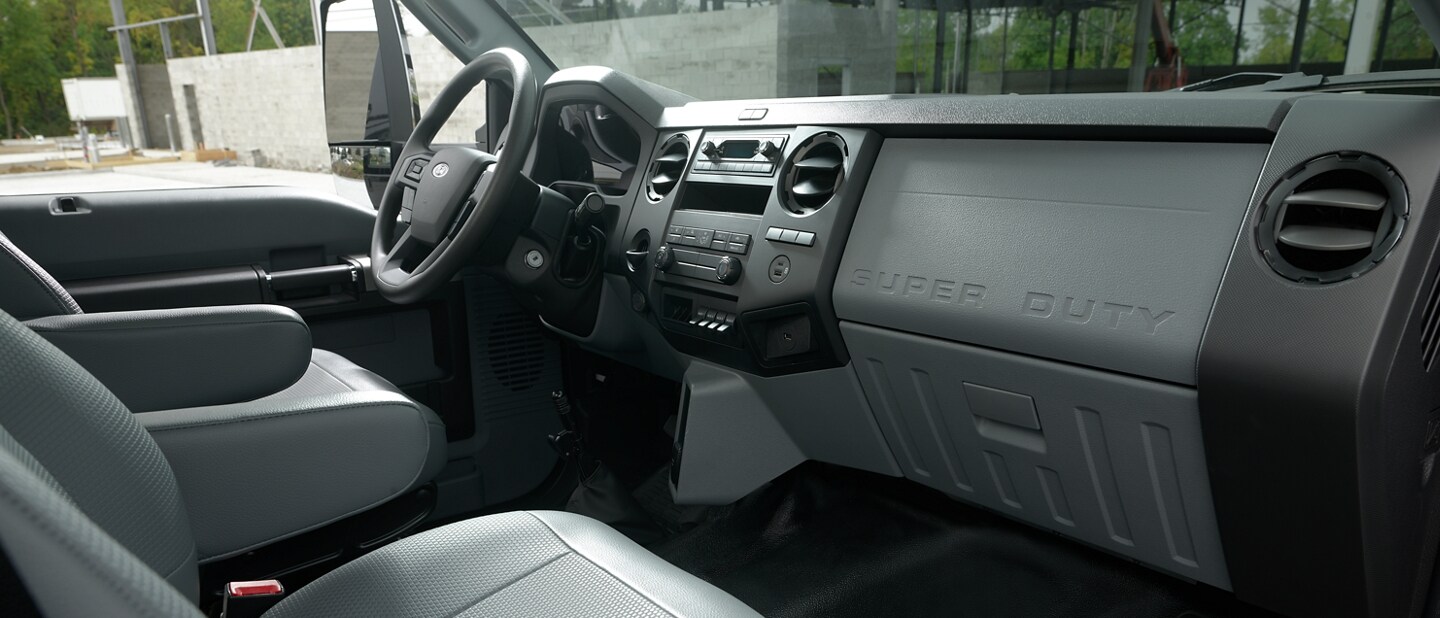 3 CAB CHOICES
Not all applications are alike or require the same size crew and equipment. That's why F-650® and F-750® offer many cab configurations. Choose from 2-door Regular Cab, 4-door SuperCab and 4-door Crew Cab. Seating configurations range from 2 passengers (Regular Cab) up to 6 passengers (Crew Cab).
...less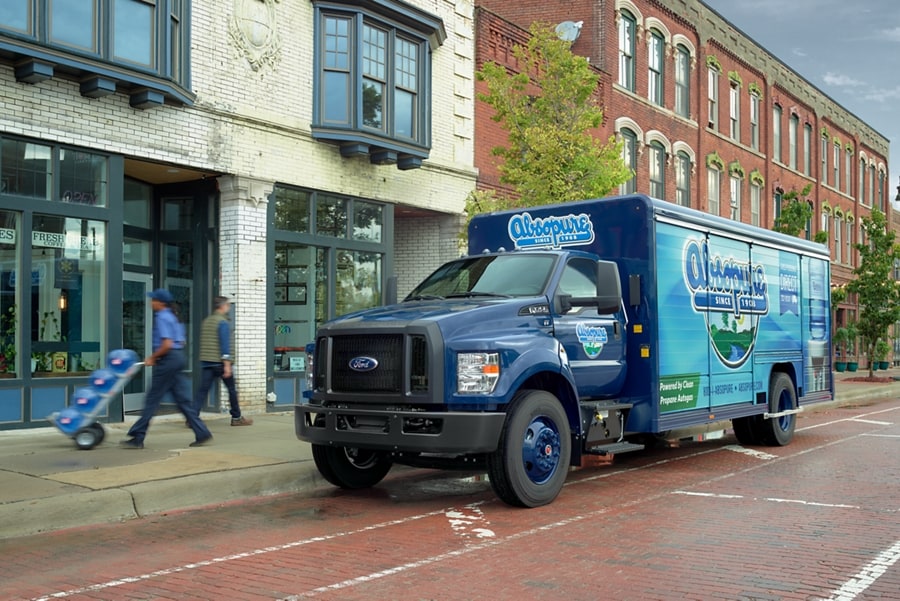 REGULAR CAB
Not all applications are alike or require the same size crew and equipment. The 2-door Regular Cab provides plenty of space for two up front while maximizing upfit room on the rear chassis.
...less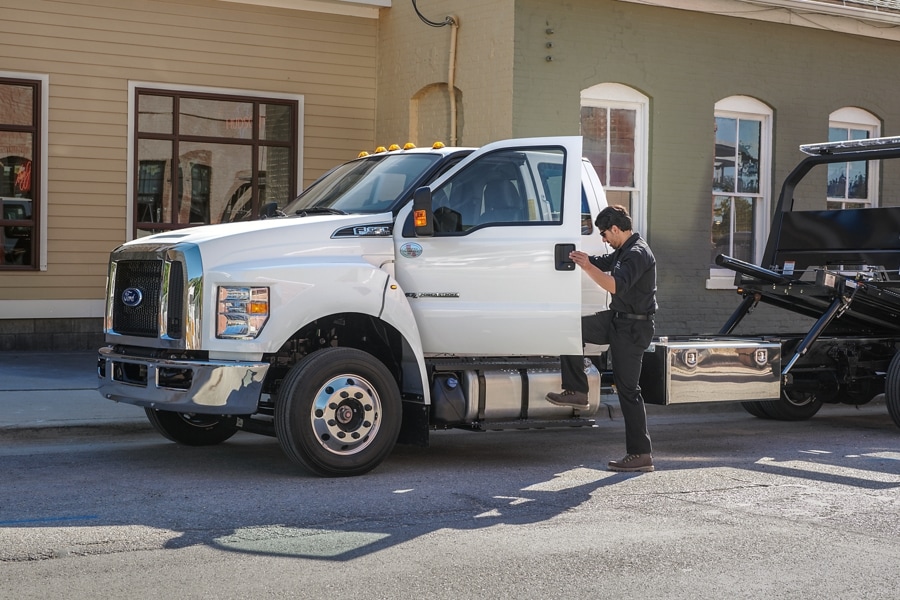 SUPERCAB
The 4-door SuperCab features a 60/40 flip-up cushion rear bench seat for added interior flexibility.
...less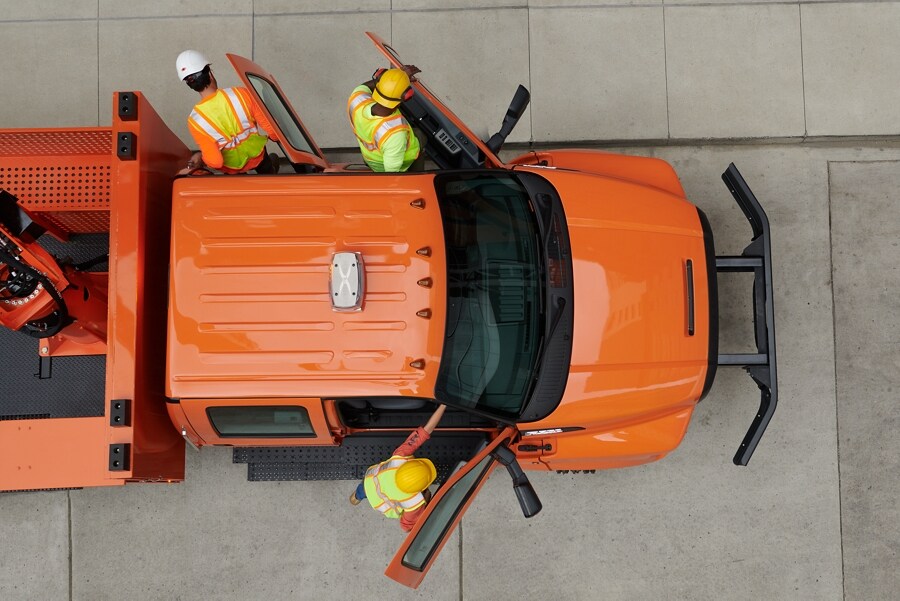 CREW CAB
The 4-door Crew Cab has an expansive interior with seating for up to 6. When more versatility is required, the rear bench features a 60/40 flip-up cushion/fold-down backrest.
...less
INTERIOR COMFORT
Customers experience Ford Medium Duty comfort not only while seated but also while getting in and out many times over a long workday. Customers familiar with the comfort of a Ford Super Duty® Pickup or Chassis Cab will feel right at home in a Ford Medium Duty. Seating is supportive. Leg room can suit customers of just about any size. Gauges are easy to read, controls easy to reach. The large steering wheel has multifunction switches. For the long workday, Medium Duty comfort means business.
...less