2024 E-Series Cutaway
PRODUCTIVITY
WORK DOESN'T HAVE TO BE HARD
Drivers who spend hours working behind the wheel know the importance of comfort to a productive workday. The Ford E-Series cab is conveniently designed to get into and out of easily. The seating is firm and supportive, instruments are simple to read, and controls are easy to operate. And with an ergonomic instrument panel, everything is right where they need it.
...less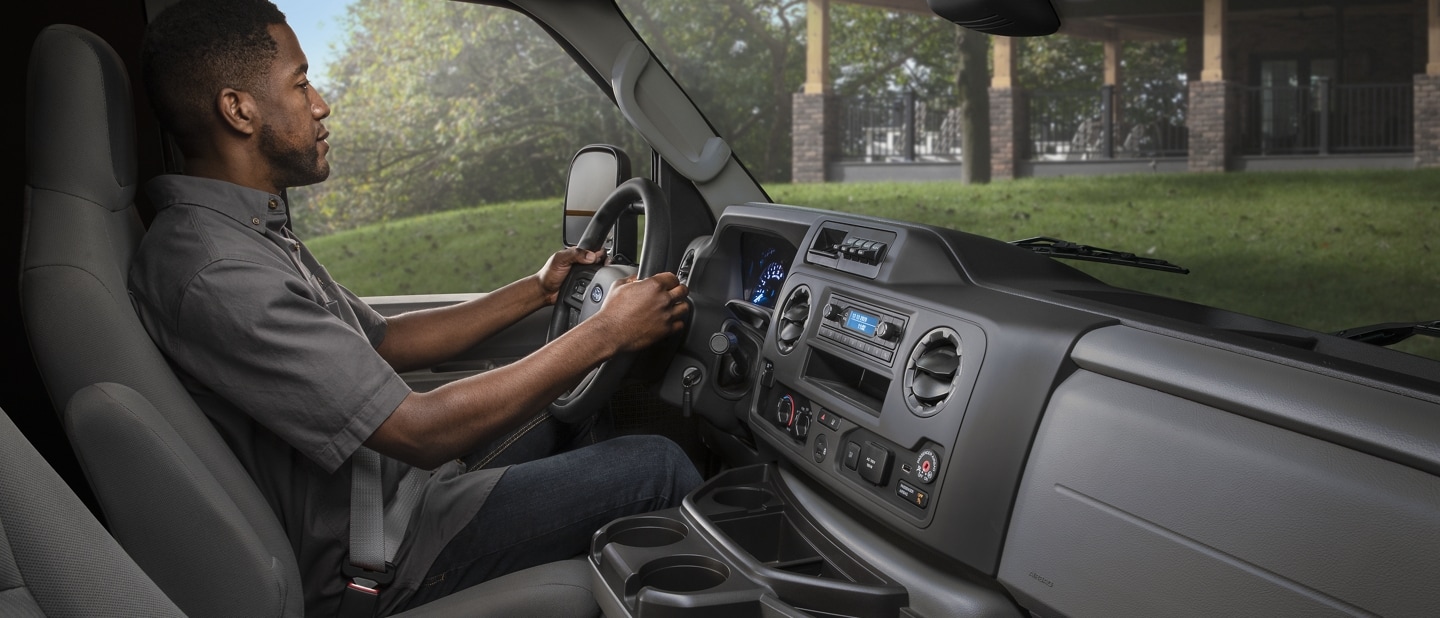 ERGONOMIC DESIGN
The ergonomic interior design of the 2024 E-Series helps enhance your overall driving experience with standard features that include a Tilt/Telescoping Steering Column, a convenient cluster and finish panel, Bluetooth® 3 Radio and a Dual USB Port for charging, with an additional USB port.
...less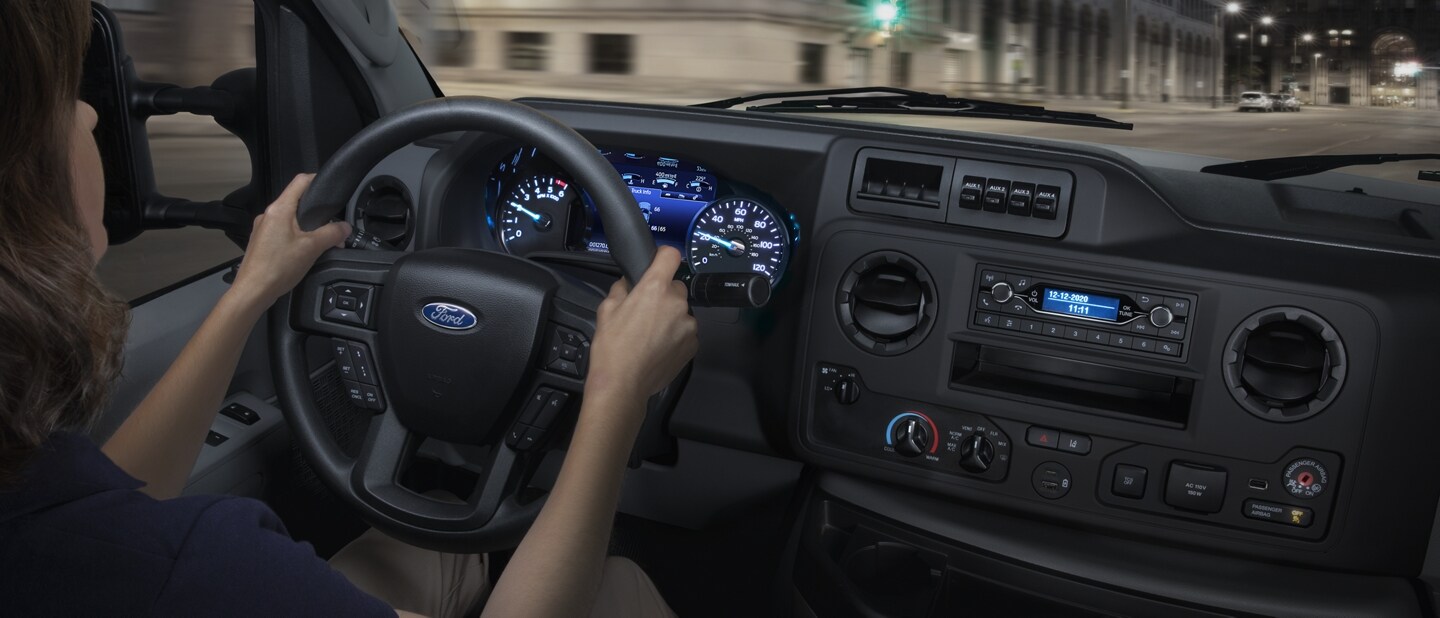 TILT/TELESCOPING STEERING WHEEL AND COLUMN
For maximum comfort in the driver's seat, the E-Series Steering Wheel and Tilt/Telescoping Steering Column easily adjust to fit your preferences behind the wheel. With a manoeuvrable steering wheel, you can set and lock your preferred position, helping to make even long drives more comfortable.
...less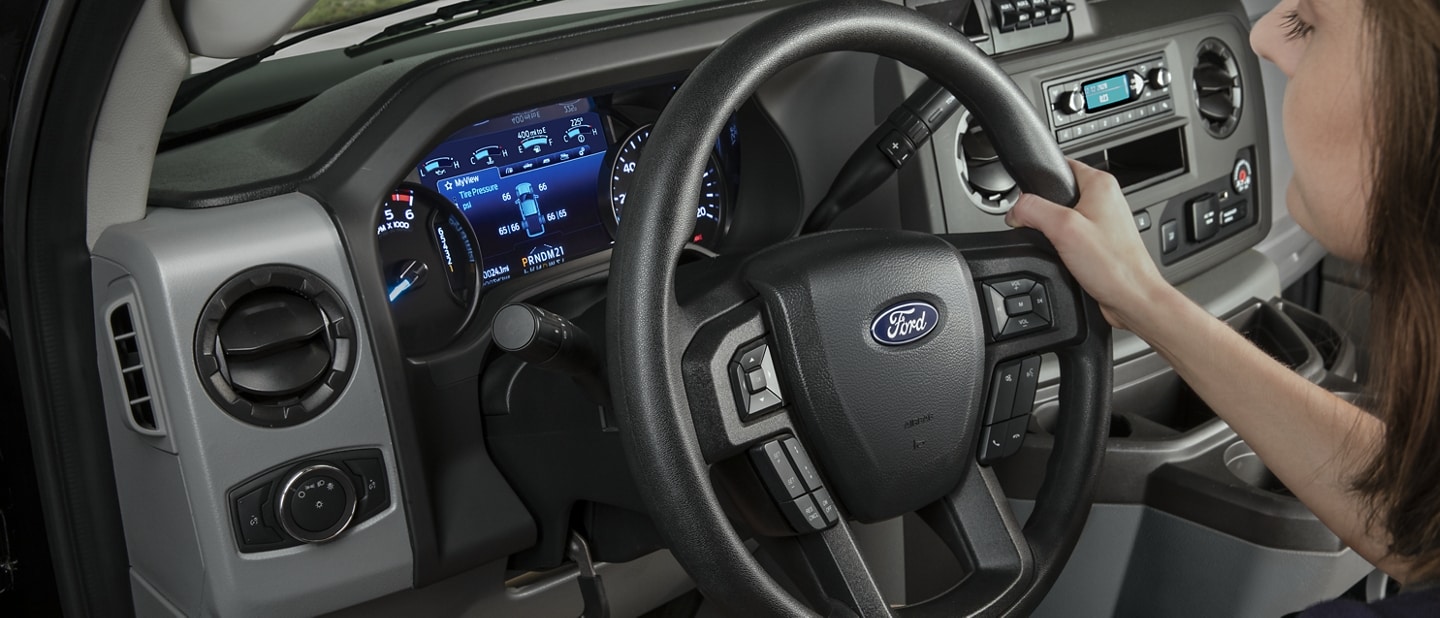 CLUSTER AND FINISH PANEL
The instrument cluster provides the information that a business relying on commercial vehicles would need every day — kilometres-to-empty, kilometres travelled, average fuel economy, oil life, engine idle hours, engine hours and more. This useful information is easily accessed in one convenient electronic display on the instrument cluster.
...less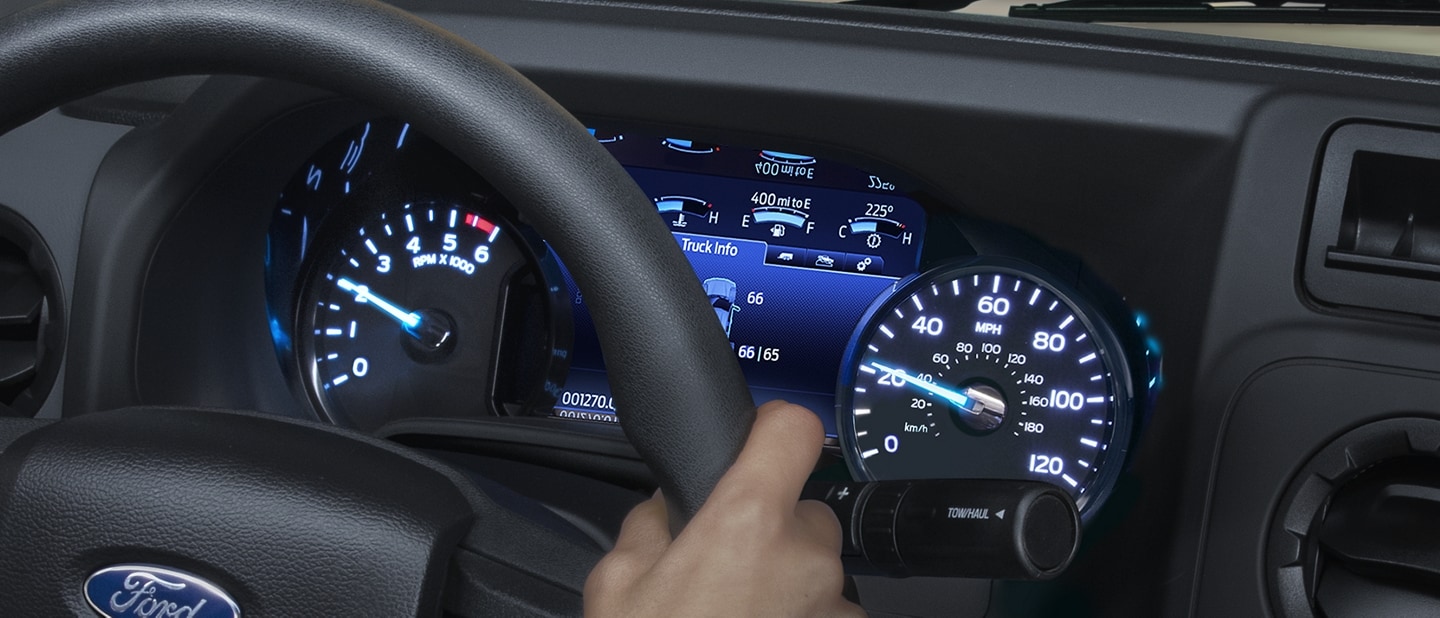 BLUETOOTH®3 RADIO
Enjoy your classic AM or FM radio stations or switch to Bluetooth®3 and play your favourite music or podcasts straight from your mobile device. With Bluetooth engaged, you can make a hands-free call, listen to music and more. This technology helps you keep your eyes on the road and your hands on the wheel.12 Even when your Bluetooth isn't activated you can still connect to the speakers and play music through the dedicated USB port.
...less
DUAL SMART USB PORT
Have an accessory that needs a plug? Then take advantage of the Dual USB Port for charging. There are conventional USB and USB-C outlets that go wherever the job takes you.
...less