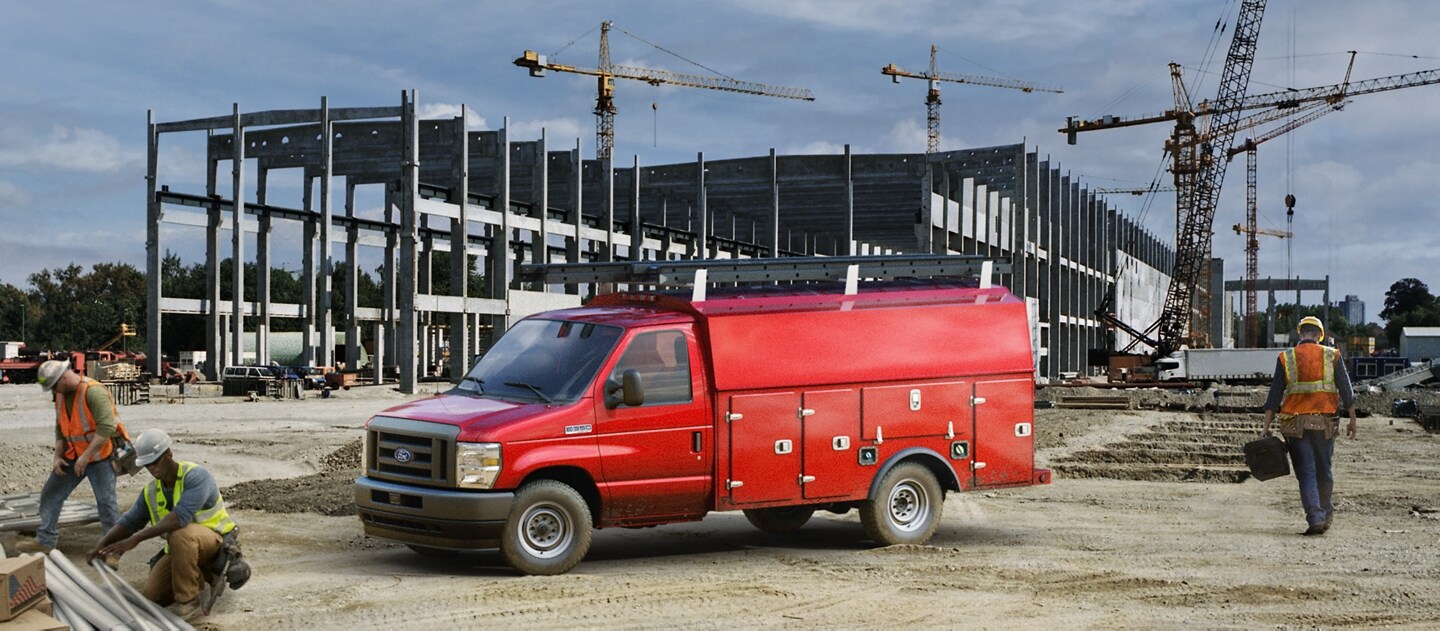 2024 FORD E-SERIES PHOTO GALLERY
360° COLOURIZER
U.S. Model Shown.
Aftermarket equipment shown.
YOU COULD CALL IT AN EXPERT
60 continuous years of production means the Ford E-Series has experience tackling tough jobs. And its resume keeps growing, like the E-Series fleet providing a durable vehicle for businesses and individuals across the country. A 7.3L V8 engine and an ergonomic interior and instrument cluster help make the 2024 E-Series capable and work-ready.
...less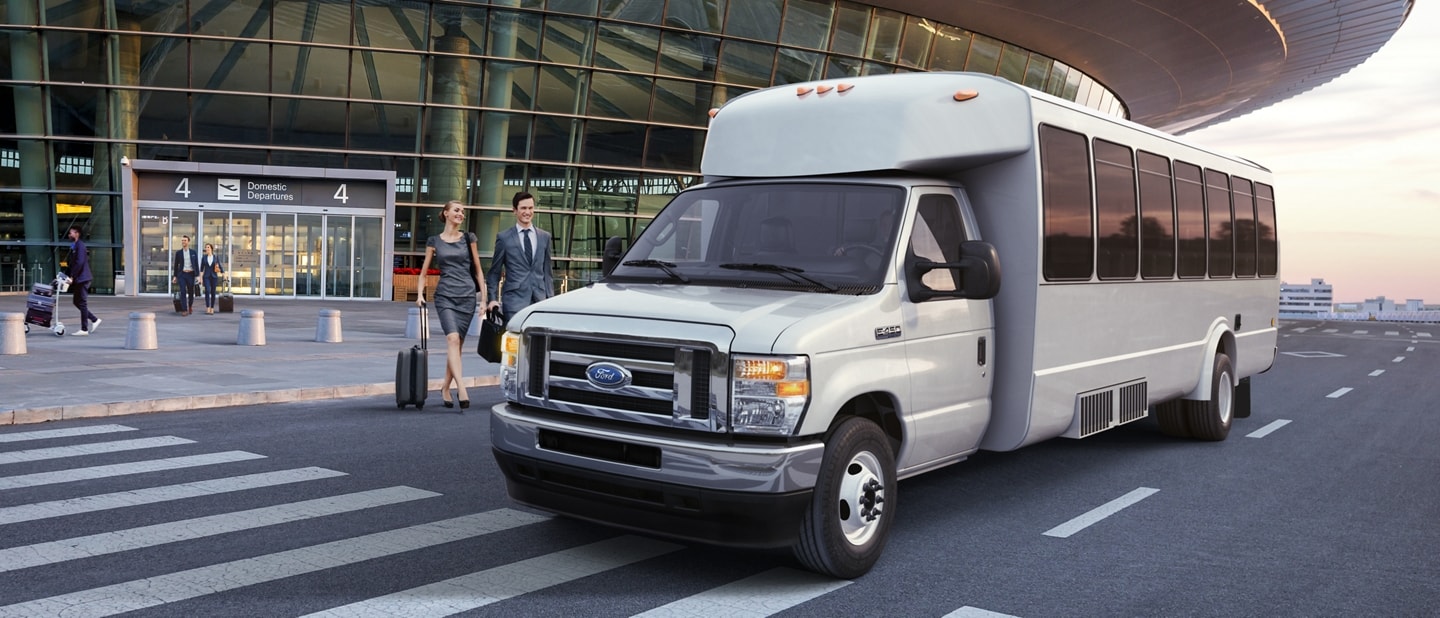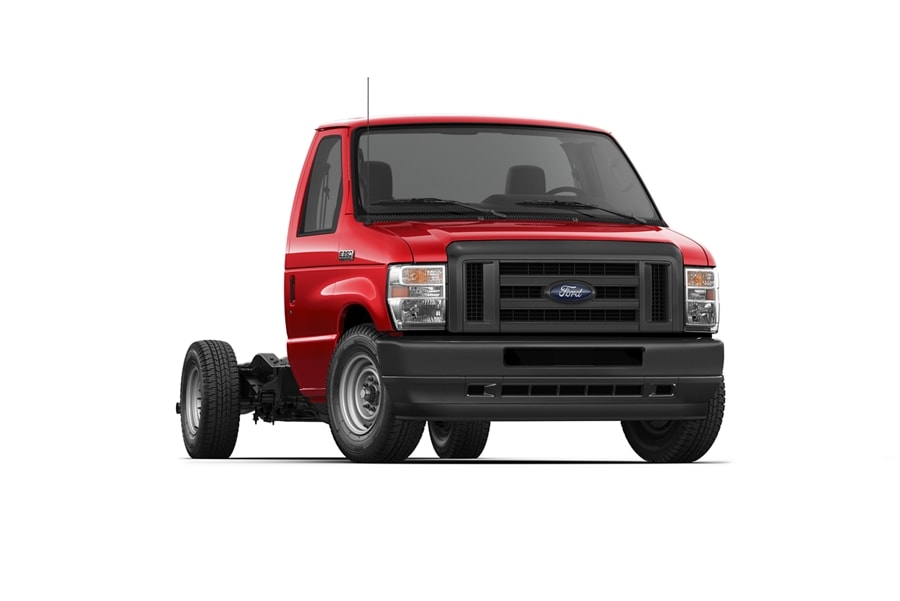 E-350 SINGLE-REAR-WHEEL CUTAWAY
The E-350 Cutaway with single-rear-wheels delivers all the power and capability needed for a wide range of commercial and recreational applications. It's powered by a standard 7.3L V8 Premium-Rated Engine or available 7.3L V8 Economy-Rated Engine. It has a standard GVWR of 10,050 lbs. *20
...less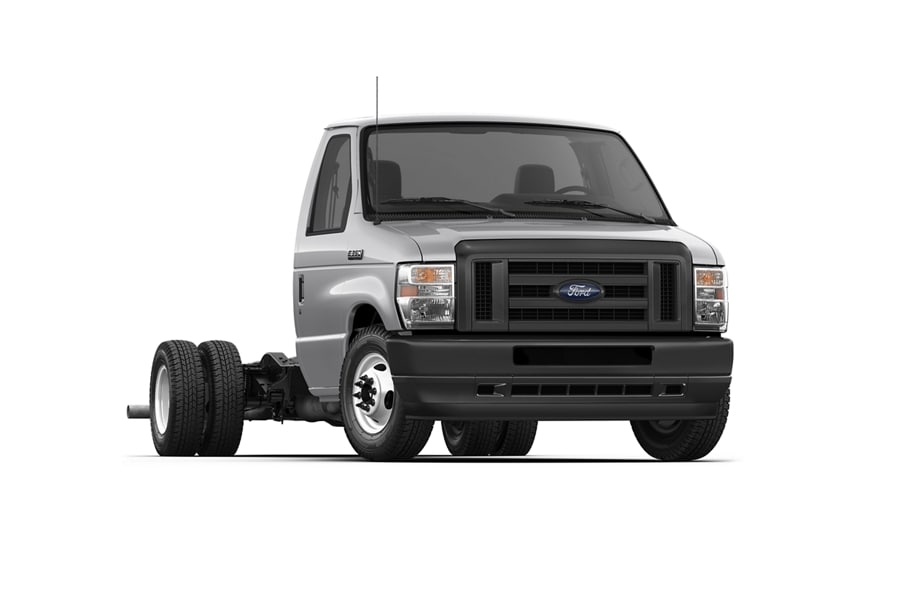 E-350 DUAL-REAR-WHEEL CUTAWAY
The E-350 with dual rear wheels offers mid-range capacities in available GVWRs from 11,500 lbs. to 12,500 lbs. *20, with an available max payload rating of 7,210 lbs. ** (minus body weight)20. The E-350 DRW is powered by a standard 7.3L V8 Premium-Rated Engine or available 7.3L V8 Economy-Rated Engine.
...less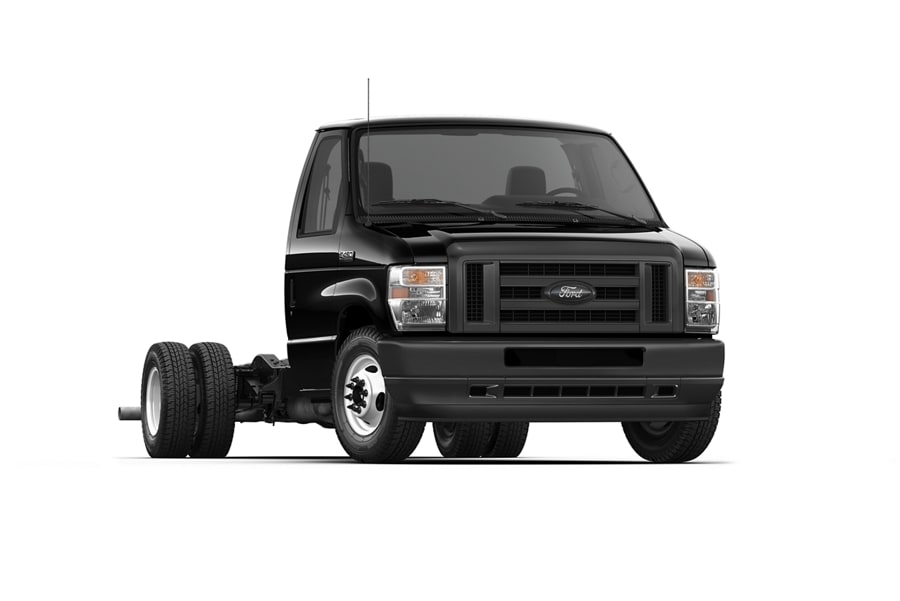 E-450 DUAL-REAR-WHEEL CUTAWAY
The E-450 with dual rear wheels delivers high-end capability with an available GVWR of 14,500 lbs. * and an available payload rating of 8,980 lbs. (minus body weight). **20 If you're into towing heavy loads, the E-450 DRW has a maximum GCWR of 22,000 lbs.20 Power is supplied by a standard 7.3L V8 Premium-Rated Engine or available 7.3L V8 Economy-Rated Engine.
...less
THE MUSCLE TO POWER YOUR BUSINESS
Some applications need more low-end muscle for heavy hauling. Others call for balanced power and performance on the highway. That's why the E-Series Cutaway offers a standard Premium-Rated 7.3L V8 Engine. It is paired with a 6-Speed Heavy-Duty Automatic Transmission and is equipped with a single-overhead-cam design and dual-equal variable cam timing.
...less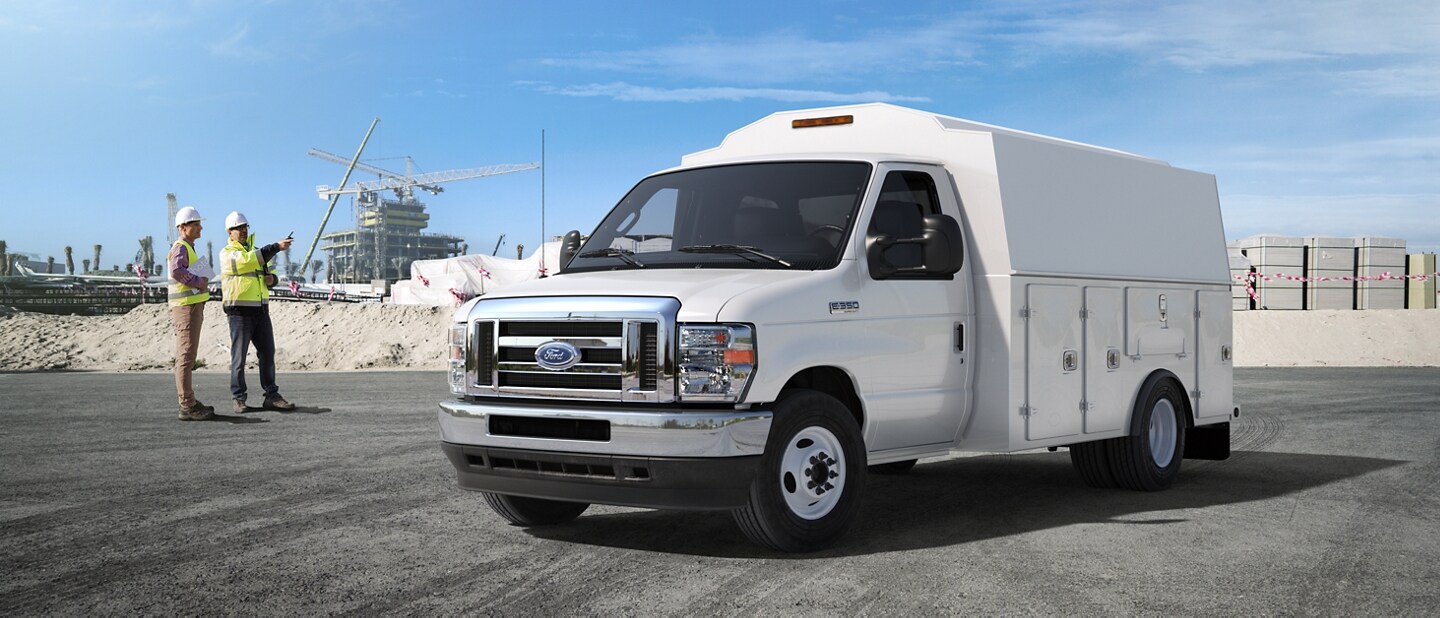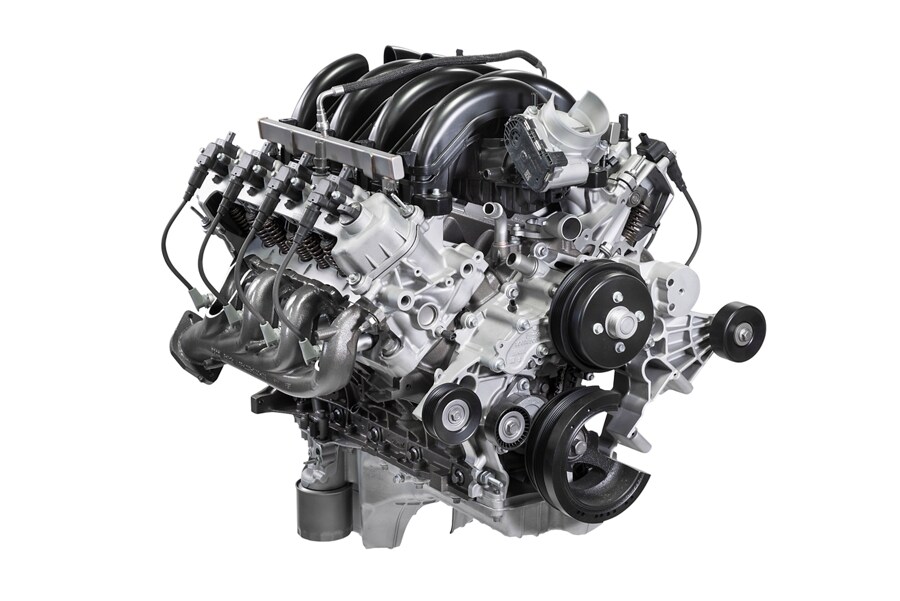 7.3L V8 PREMIUM-RATED
Torque rules in the world of work trucks, especially when you're delivering heavy loads under demanding stop-and-go conditions. Featuring a torque rating of 450 lb.-ft. at 3,750 rpm and 325 horsepower at 3,800 rpm, the standard Premium-Rated Gas Engine generates the raw power required for a multitude of applications and upfits.
...less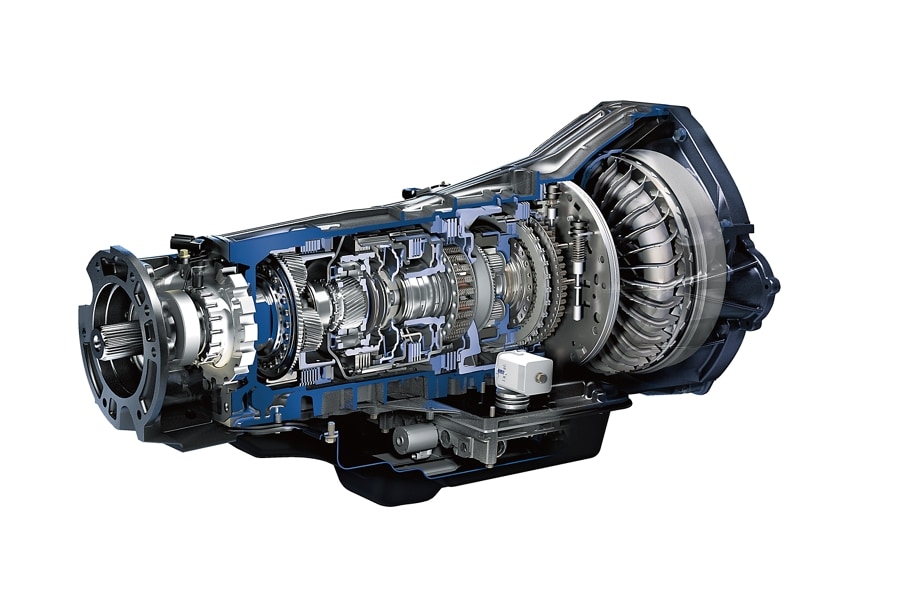 FORD TORQSHIFT® SIX-SPEED AUTOMATIC TRANSMISSION
The Ford TorqShift® Six-Speed Automatic Transmission is built by Ford to handle the high-performance demands of commercial applications. And the Tow/Haul Mode automatically compensates for grade and load conditions, and delays transmission upshifts to help reduce the frequency of gear hunting.
...less
E-SERIES CUTAWAY TOWING
With their full-frame construction and standard V8 muscle, 2024 E-Series Cutaway models have an impressive towing capacity of a maximum of 10,000 lbs. when properly equipped with the available Towing Package. Plus, at its best, the 2024 E-450 is available with a 14,500 lbs. GVWR.20* What's more, the Ford TorqShift® 6-Speed Automatic Transmission has an integrated driver-selectable Tow/Haul mode that automatically compensates for grade and load conditions.
...less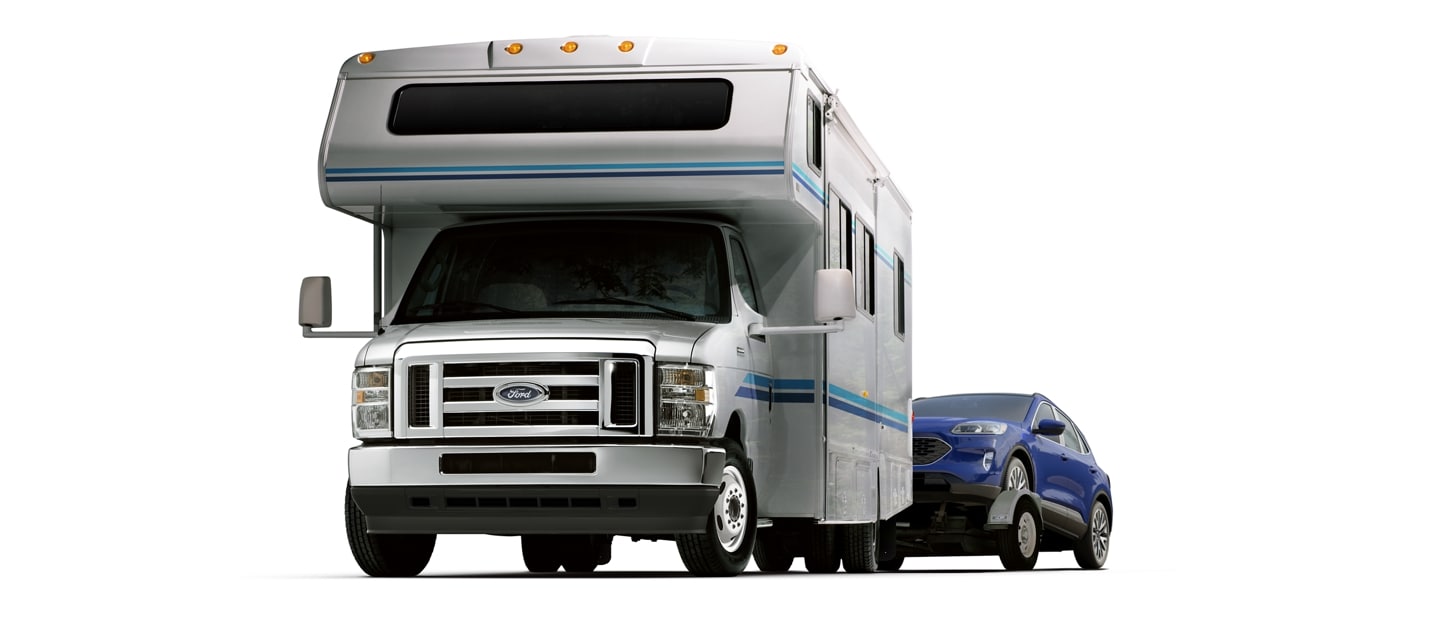 THE EASE OF E-SERIES
Drivers who work all day behind the wheel appreciate the comfort built into the E-Series cab. And with a conveniently designed interior and instrument cluster, everything you need is right there in front of you. The clear layout and user-friendly design help enhance your driving experience.
...less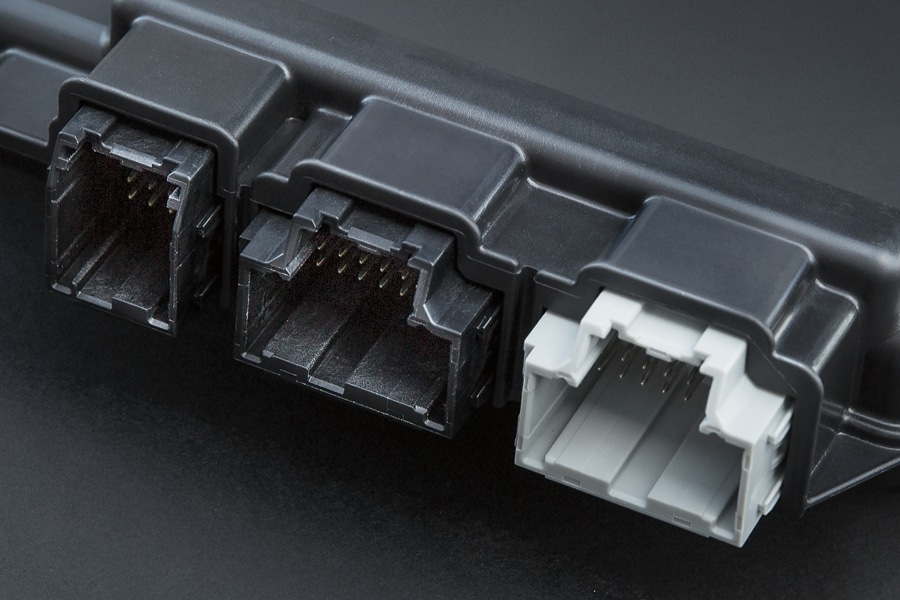 AVAILABLE PROGRAMMABLE UPFITTER INTERFACE MODULE
Upfitting is easier than ever with the available factory-installed programmable upfitter interface module (UIM). Using a laptop or notebook, an upfitter can connect electrical equipment to CAN buses or ports and program switches to operate aftermarket-installed equipment, such as lift buckets, cranes, a refrigeration unit or generator with up to nine digitally configurable inputs.
...less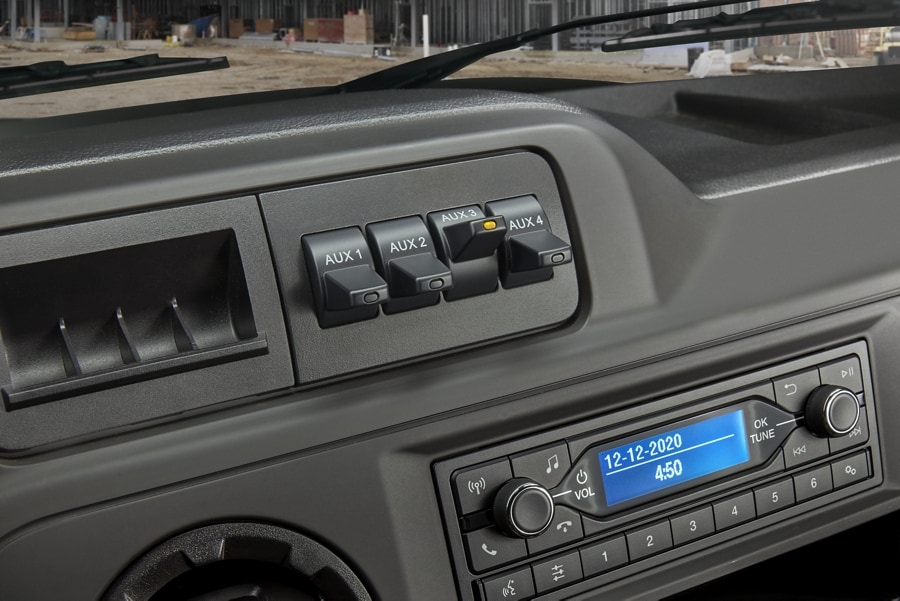 AVAILABLE HIGH-CAPACITY UPFITTER SWITCHES
Four available upfitter switches (30 amp, 30 amp, 15 amp and 10 amp) with fuses and relays provide a convenient way to connect a variety of aftermarket accessories to your vehicle's electrical system. They're factory-installed and integrated into the Instrument Panel, so there's no need to cut into the truck's electrical system when installing accessories such as beacon lights or a two-way radio.
...less
DRIVER'S SAFETY PACKAGE
In an increasingly crowded and stressful world, we can all use more confidence on the road. In addition to a number of standard safety features, Ford offers an available Driver's Safety Package on the 2024 Ford E-Series Cutaway with a multitude of features designed to help keep you confident, from the driveway to the highway.10
...less
COMMERCIAL VEHICLE CENTRE DEALERS
Commercial Vehicle Centre Dealers are specially trained and equipped to sell, service and finance Ford work vehicles for business customers. Let a Commercial Vehicle Centre Dealer show you all the exceptional services available for your business.
...less