2025 E-Series Cutaway
CAPABILITY
Capability That Doesn't Quit
Since its inception, capability has been essential to the E-Series Cutaway. That's why it's still working hard after 60 years of continuous production. And there's no end in sight. With an available maximum GVWR rating of 14,500 lbs.,20 * the E-Series has shown that it won't quit when the going gets tough. The 2025 E-Series also has an array of available driver-assist technologies10 and standard safety features, bringing you confidence on challenging jobs.
...less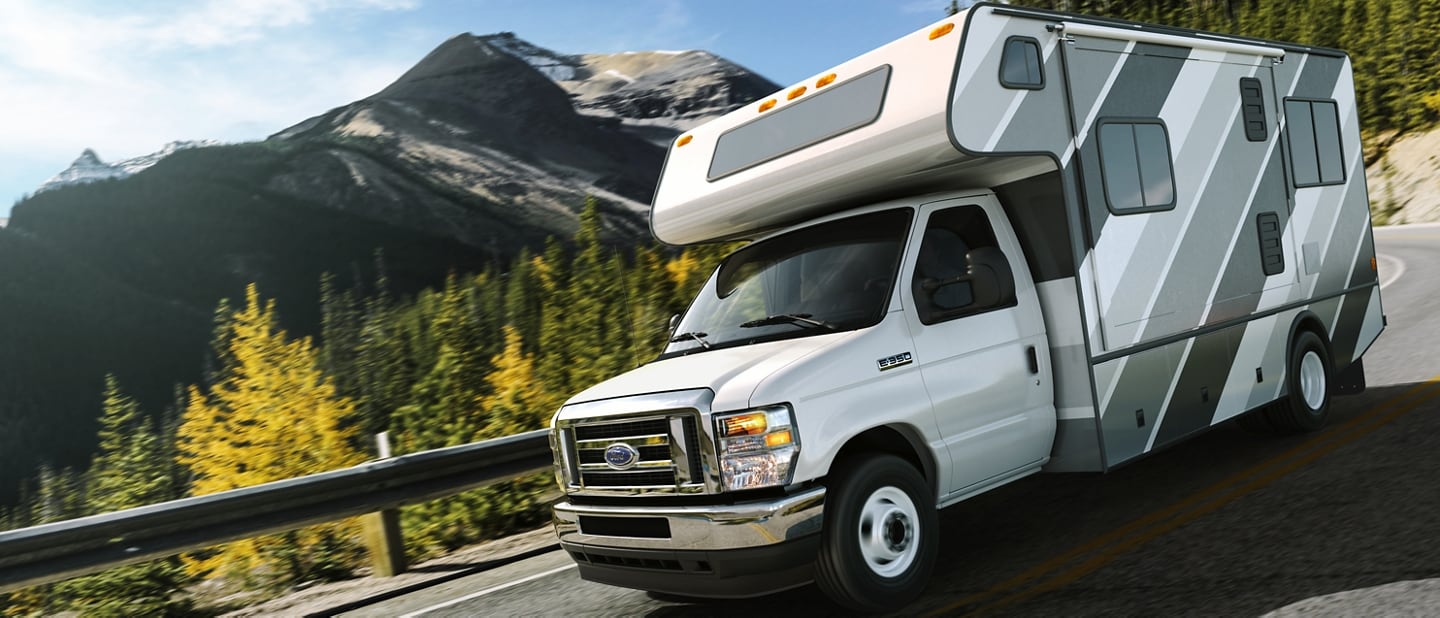 Confidently In Command On The Road
2025 Ford E-Series models have many available driver-assist technology features included with the Driver's Safety Package. Such as Distance Alert/Distance Indication10, Post-Collision Braking10 and Lane Departure Warning10, to help supplement your driving skills. Additional features include Automatic Emergency Braking118, Adaptive Cruise Control10, Driver Alert System10 and Auto High-Beam Headlamps10, so you can feel confident completing any task.
...less
E-Series Cutaway Towing
With their full-frame construction and standard V8 muscle, E-Series Cutaway models have an impressive towing capacity of up to 10,000 lbs. when properly equipped with an available Trailer Towing Package. Plus, at its best, the 2025 E-450 is available with a 14,500-lb. GVWR.20 * What's more, the Ford TorqShift® 6-Speed Automatic Transmission has an integrated driver-selectable Tow/Haul Mode that automatically compensates for grade and load conditions.
...less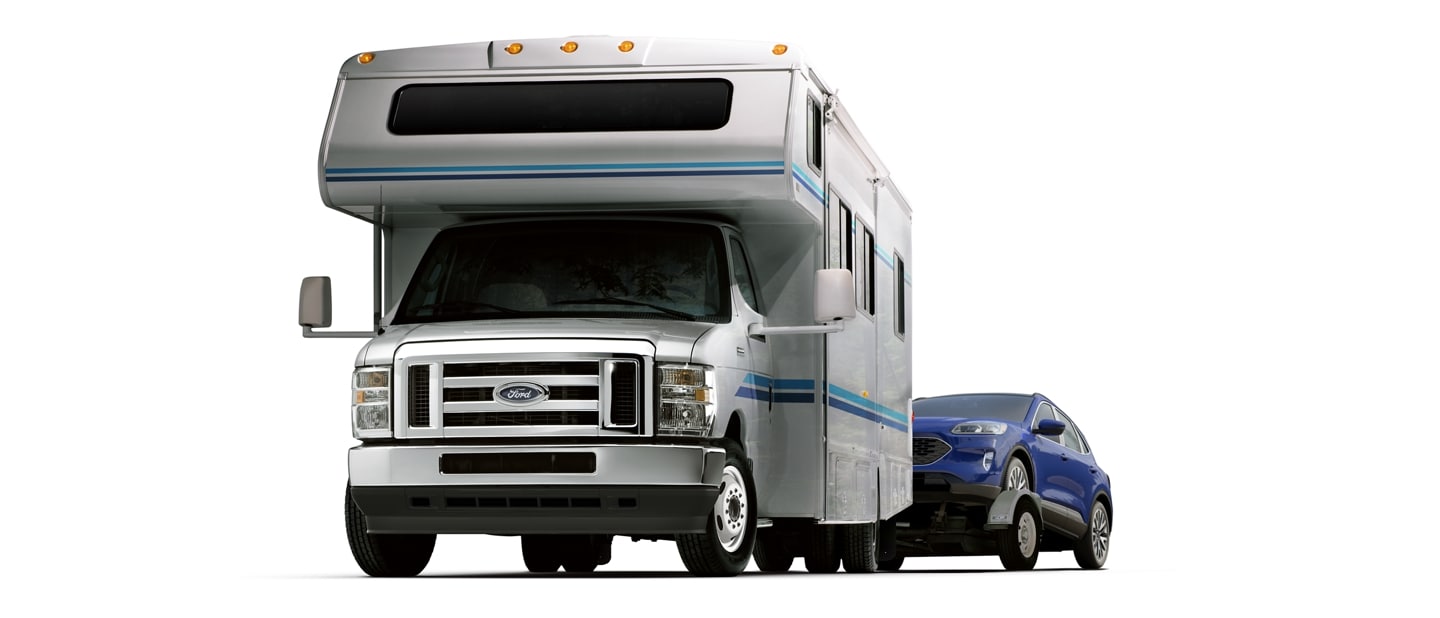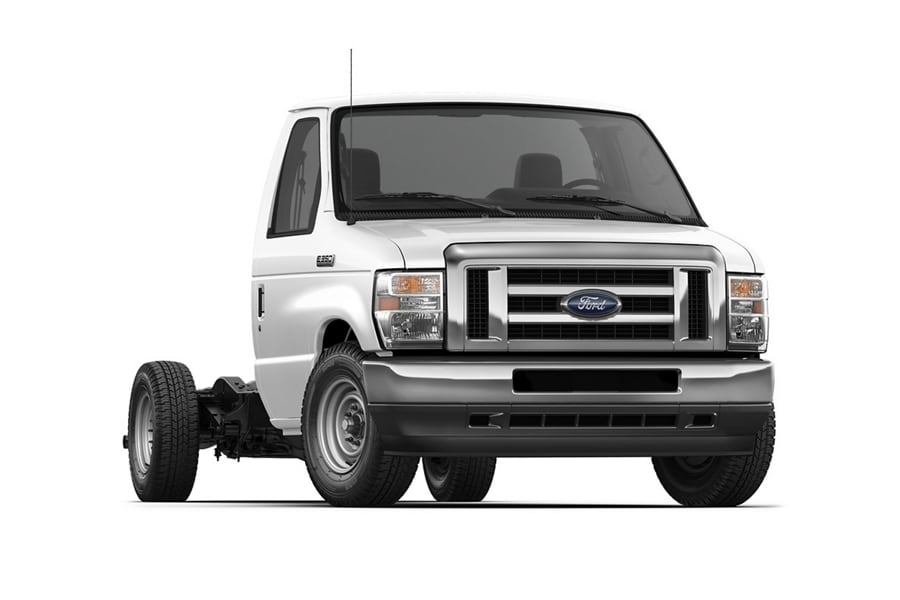 E-350 Single-Rear-Wheel Cutaway
The E-350 Cutaway with single rear wheels delivers all the power and capability needed for a wide range of commercial and recreational applications. It's powered by a standard 7.3L V8 Gas Engine. It has an available GVWR of 10,050 lbs. *

20

 
...less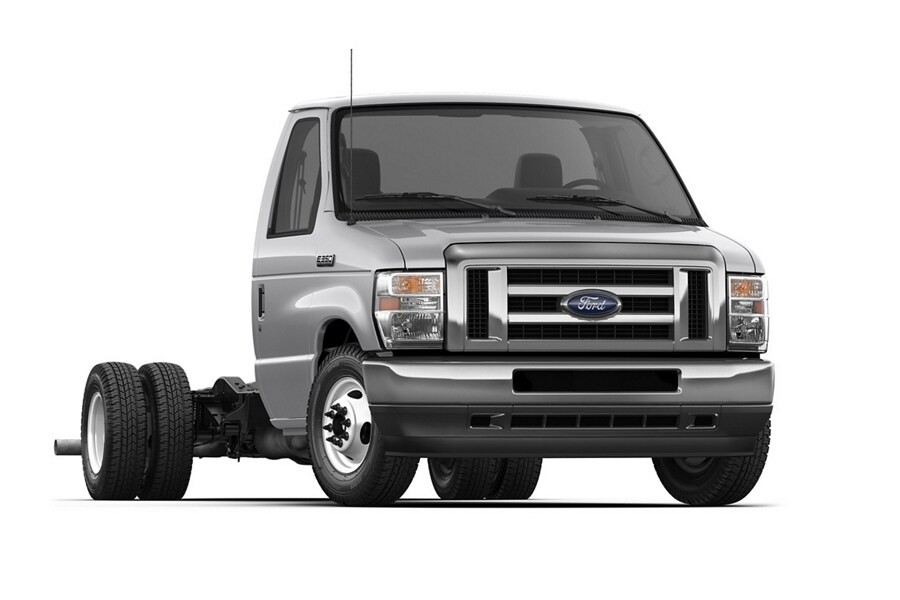 E-350 Dual-Rear-Wheel Cutaway
The E-350 with dual rear wheels offers midrange capacities in available GVWRs from 11,500 lbs. to 12,500 lbs.,*

20

  with an available max payload rating of 7,210 lbs.** (minus body weight)

20

 . The E-350 DRW is powered by the standard 7.3L V8 Gas Engine.
...less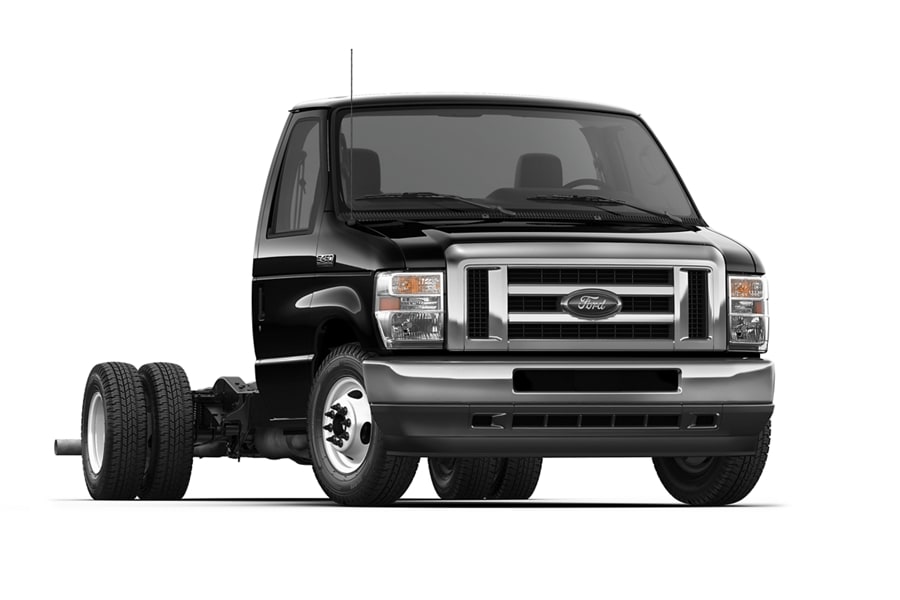 E-450 Dual-Rear-Wheel Cutaway
The E-450 with dual rear wheels delivers high-end capability with an available GVWR of 14,500 lbs.* and an available payload rating of 8,980 lbs. (minus body weight). **

20

  If you're into towing heavy loads, the E-450 DRW has a maximum GCWR of 22,000 lbs.

20

  Power is supplied by the standard 7.3L V8 Gas Engine.
...less