Why choose the 2023 E-Transit™ Van?
The 2023 E-Transit™ Van:
• Estimated 45% fewer scheduled maintenance costs compared to gas-powered 2022 Transit over 5 years/120,700 kilometres*
• Zero tailpipe emissions vehicle**
• Qualified upfitters around the country
• Supported by Ford Pro Network
...less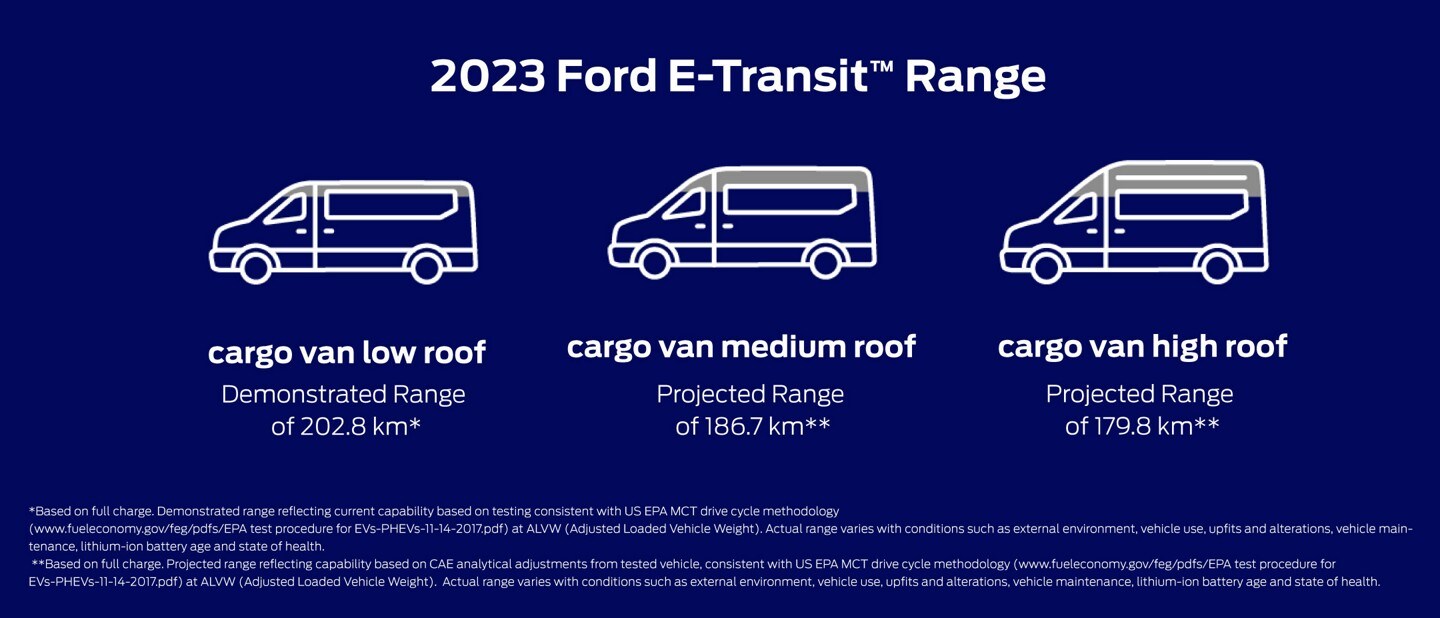 HARDWORKING. EFFICIENT. ELECTRIC.
A hardworking vehicle for hard workers. The E-Transit model does everything but compromise. For instance, by placing the battery underneath the body of the vehicle, you get the benefits of an electric powertrain without using up cargo space.
...less