YOUR WORKFORCE POWERED BY FORD, GAS OR DIESEL
Ford Medium Duty trucks are designed to deliver power and performance to take on the jobs you need to get done. The class-exclusive* 7.3L V8 gas engine with the TorqShift® HD 6-speed automatic transmission offers immense gas power in a Class 6-7 truck. Then there's the Ford-built 6.7L Power Stroke® V8 Turbo Diesel engine teamed with the new Ford TorqShift® HD 10-speed automatic transmission. When we say our trucks are Built Ford Tough,® we mean it.
...less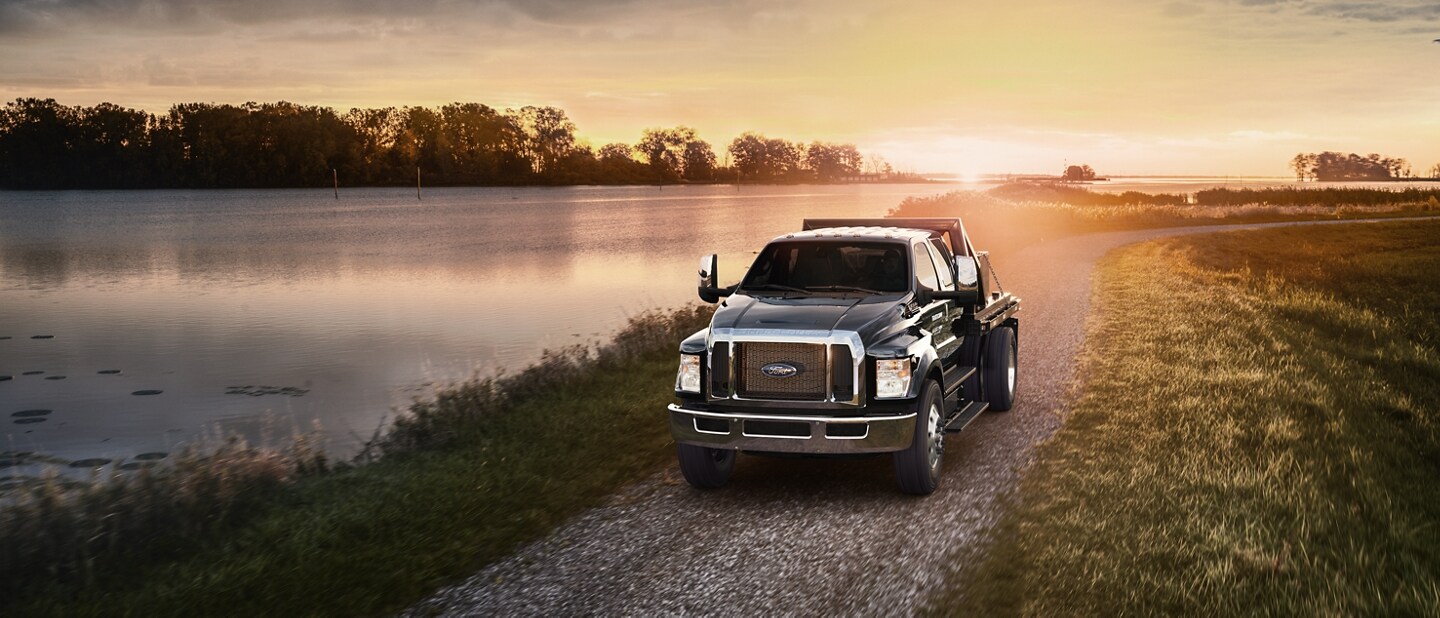 FORD TORQSHIFT® HD 6-SPEED AUTOMATIC DOUBLE OVERDRIVE TRANSMISSION
The Ford TorqShift® HD 6-speed automatic transmission is specially designed with a three-plate/two-stage torque converter and gearsets strengthened with extra pinion gears to handle the heavy demands of the V8 Turbo Diesel and V8 gas engines. The SelectShift® feature has two modes: Progressive Range select that limits the range of gears to lock out overdrive, plus Full Manual control. Another feature is Tow/Haul. On an uphill, it selects the gear that minimizes gear hunting; on a downhill, it prevents upshifting and an increase in speed, reducing reliance on brake pressure to slow down. And the TorqShift® offers the available Live-Drive Power Takeoff provision with stationary and mobile modes.
 
...less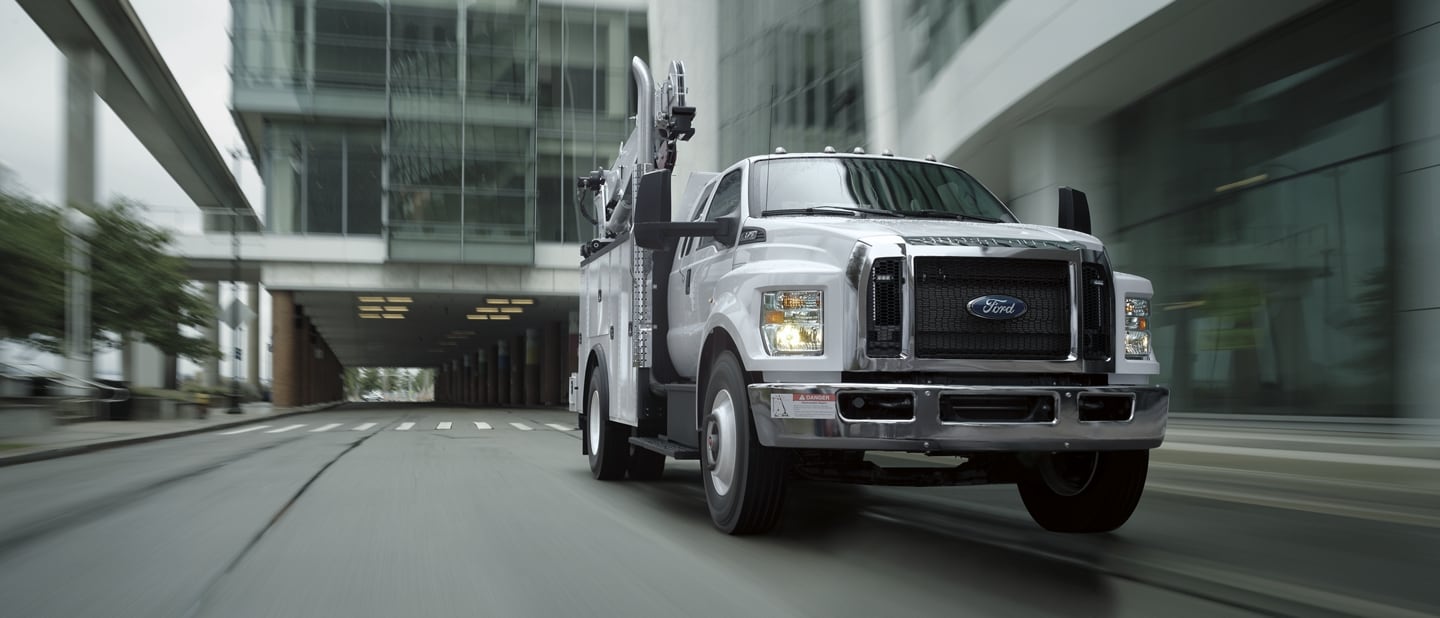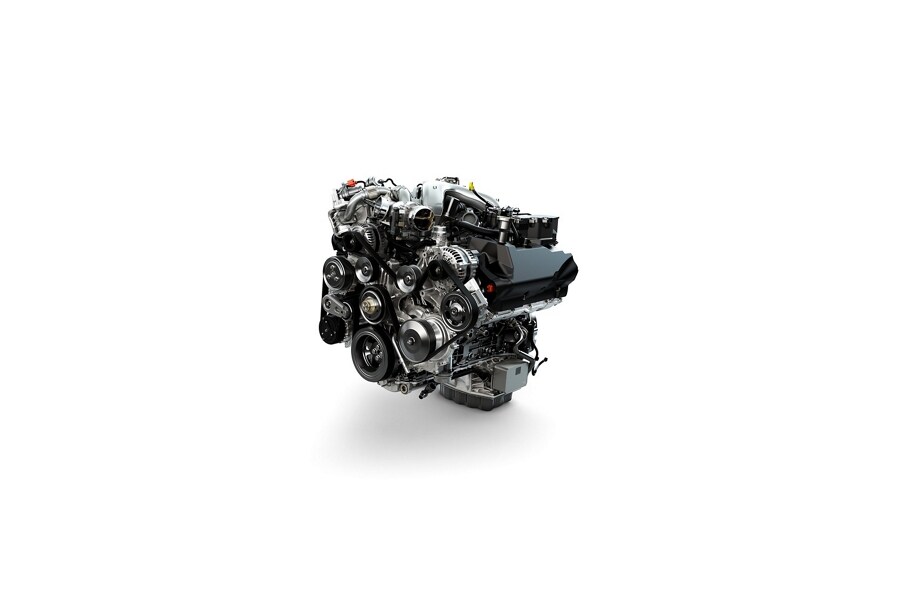 6.7L POWER STROKE® V8 TURBO DIESEL ENGINE
The 6.7L Power Stroke® V8 Turbo Diesel engine offers standard 270 hp/700 lb.-ft. of torque and optional 300 hp/725 lb.-ft. and 330 hp/750 lb.-ft. power ratings.

20

The unique inverse-flow design locates the turbocharger between the cylinder heads and the top of the block, with the exhaust manifold inboard and close to the turbo, for faster air displacement and greater power. The driver-activated engine exhaust braking restricts exhaust flow to create back pressure for seamless braking and reduced brake wear on downhill grades.
...less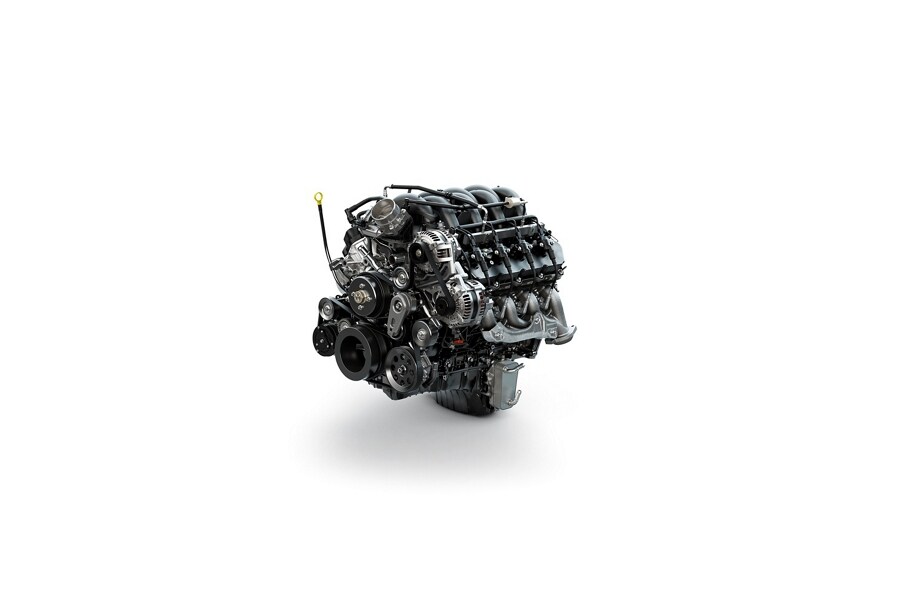 CLASS-EXCLUSIVE 7.3L V8 GAS ENGINE
The Class-Exclusive 7.3L V8 gas engine has an output of 335 hp and torque of 468 lbs.-ft. @ 3,750 rpm. *

20

This engine features an overhead valve architecture that generates power low in the rev range to help get heavier loads moving sooner and with greater confidence. It also features a variable-displacement oil pump, extra-large main bearings, forged steel crankshaft for durability and piston cooling jets to help manage temperatures under heavy load.
...less
DANA REAR AXLE OPTIONS
Ford Medium Duty trucks offer axle options from Dana Spicer.® Dana Spicer rear axles use GenTech™ gears for quiet operation and offer available synthetic lube for durability.

...less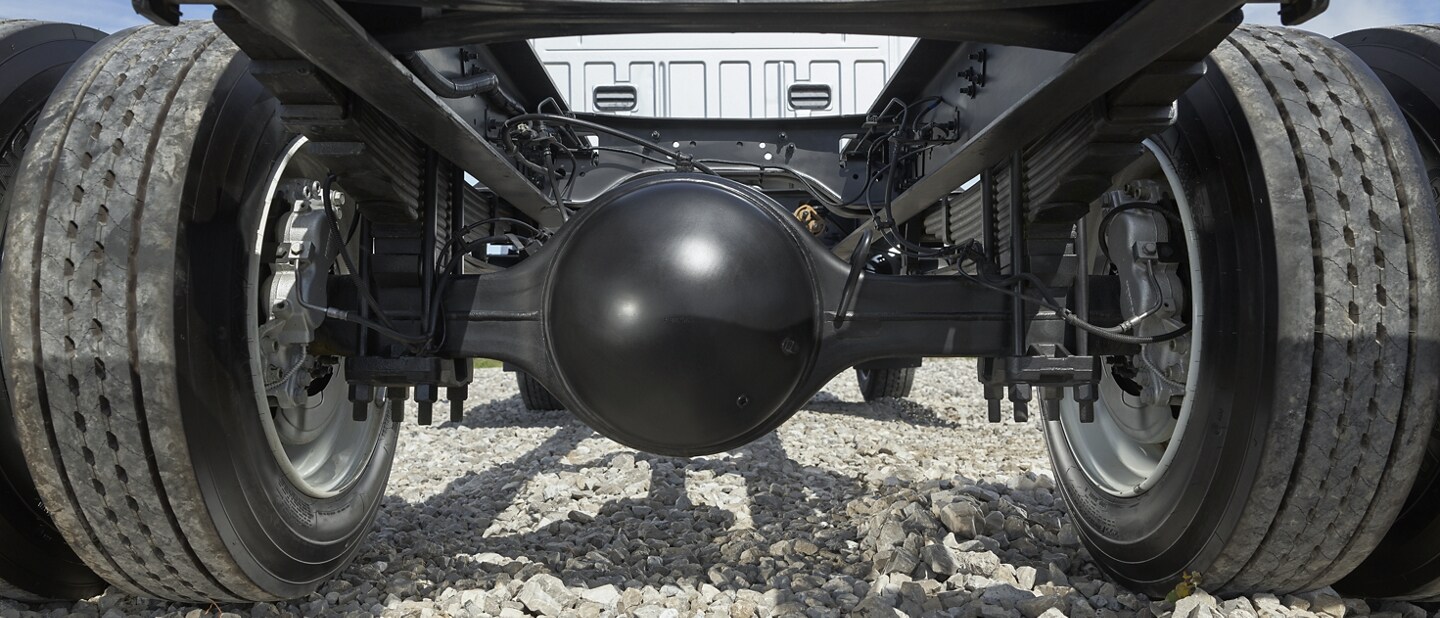 ALTERNATOR CHOICES
Diesel-equipped F-650®–F-750® trucks offer a wide range of alternators, starting with the standard 200-amp model on the diesel engine. More powerful dual alternators featuring a 357-amp combined output are also available. The standard F-650 gas engine also offers a standard 210-amp or optional 240-amp alternator. For those jobs that require extra power, we offer available heavy-duty dual alternators featuring a 397-amp combined output, available with the 7.3L V8 gas engine.

...less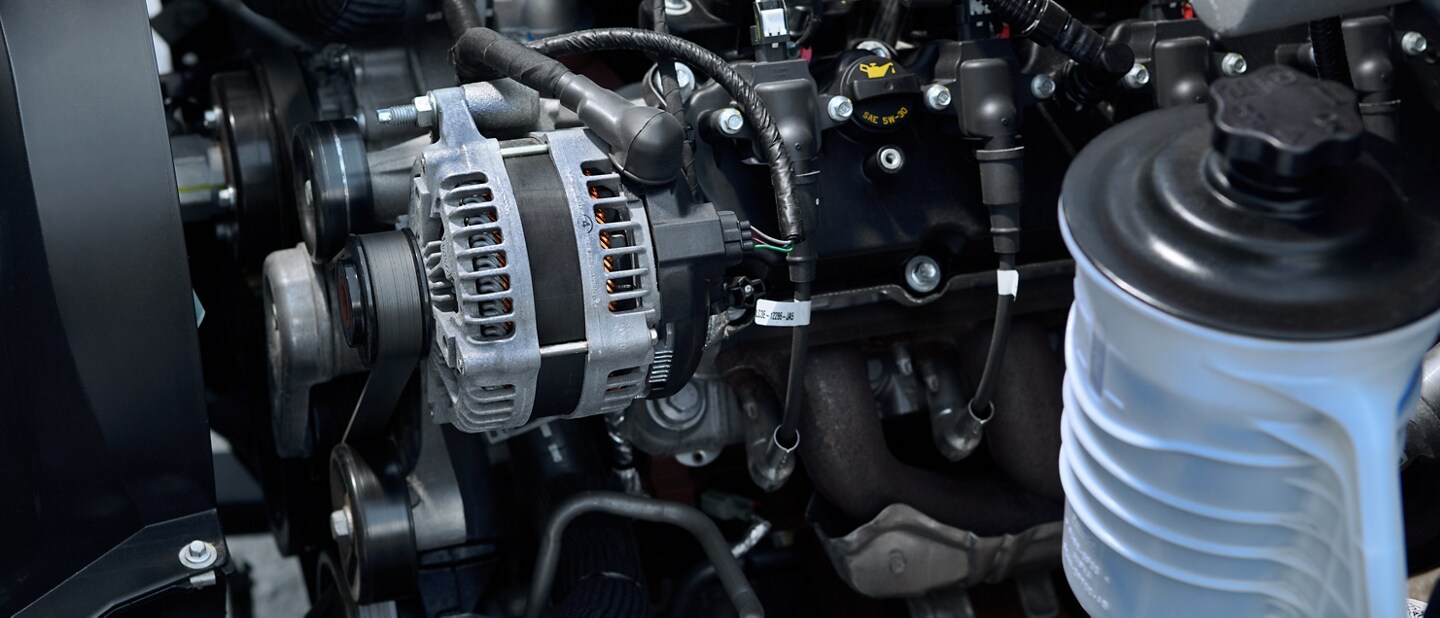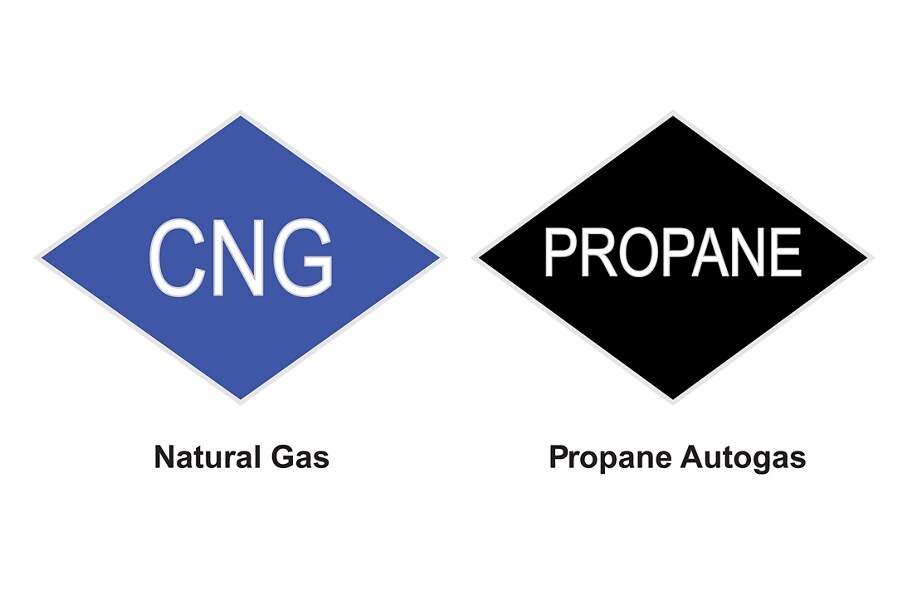 ADVANCED FUEL OPTIONS
The 7.3L V8 gas engine offers a CNG Propane Gaseous Engine Prep Package for conversion to compressed natural gas or propane autogas. Both are effective ways to help reduce greenhouse gas emissions. Included are hardened engine intake valves, plus exhaust valves and valve seats.
...less