2023 Transit Connect
SAFETY
SAFETY COMES FIRST
The 2023 Ford Transit Connect Cargo Vans and Passenger Wagons were designed, engineered, and built to help you get the job done safely. Get through a long day confidently with Driver Assist Technology and safety features such as the Rear View Camera,10 Safety Canopy® side-curtain airbags,8 Curve Control and AdvanceTrac® with RSC (Roll Stability Control™).19 Other available safety features include Trailer Sway Control19 and HID Headlamps.
...less
SAFETY CANOPY® SIDE-CURTAIN AIRBAGS
The side-curtain airbags deploy downward and outward toward the side-window opening to protect the heads of front passengers. Roll-fold technology helps the airbag slide between the glass and occupant as the airbag inflates. The standard Safety Canopy System will not interfere with properly installed child-safety seats or booster seats and is designed to stay inflated longer for added protection in a rollover.8
...less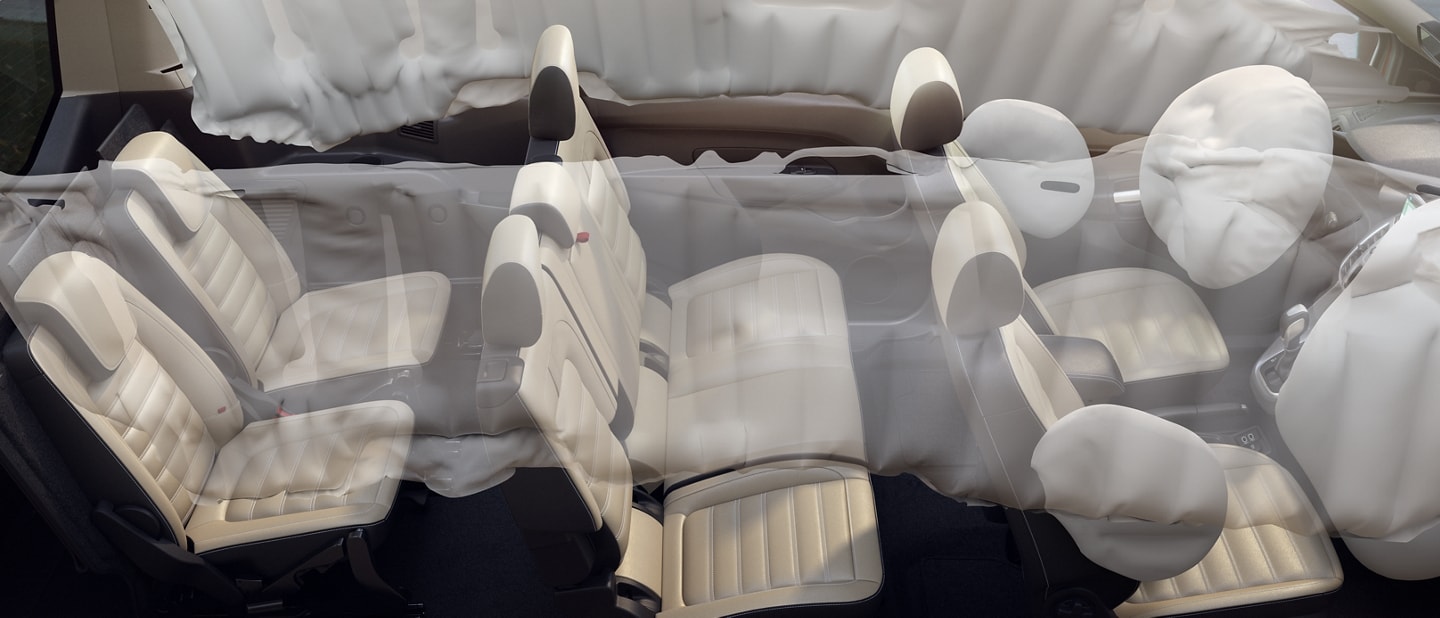 CURVE CONTROL
Standard Curve Control19 continuously measures roll and yaw rate, acceleration, wheel speed, and steering wheel angle. The system helps drivers maintain control when entering a curve too quickly by selectively applying braking force at individual wheels.19
...less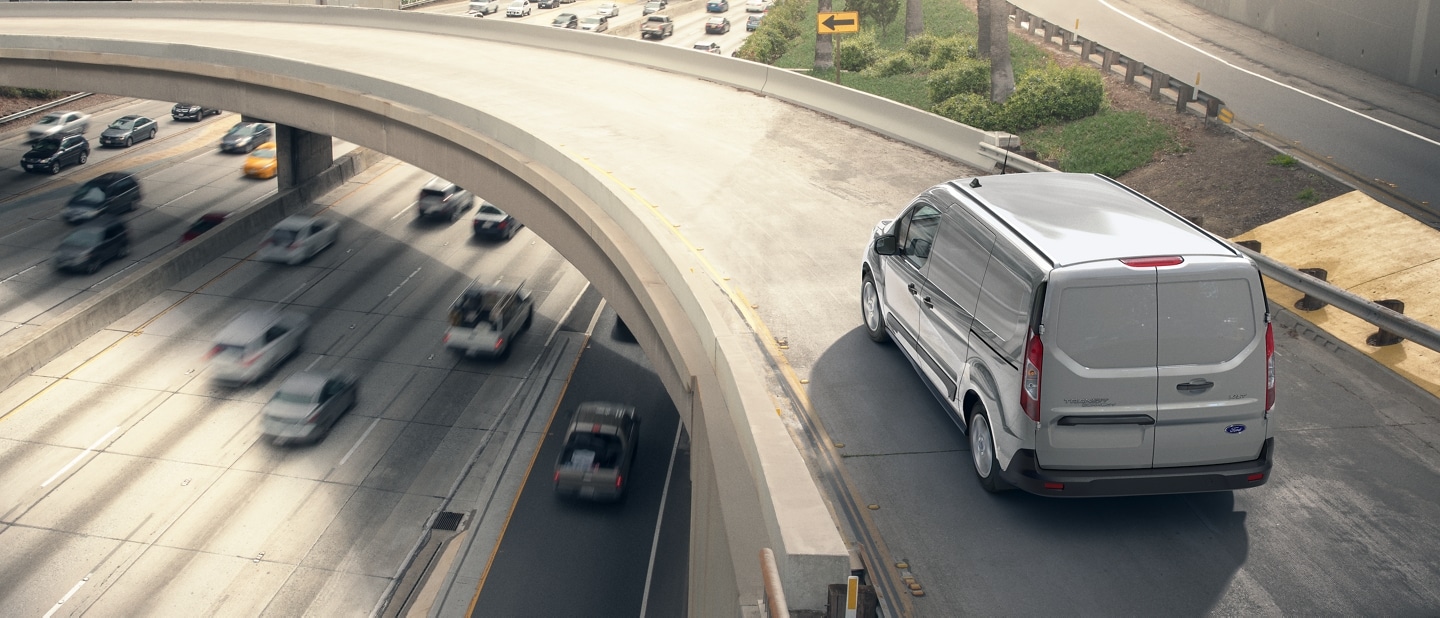 ADVANCETRAC® WITH ROLL STABILITY CONTROL™
Standard AdvanceTrac® with RSC® (Roll Stability Control™)19 uses two gyroscopic sensors to monitor yaw and roll rates, helping maintain control whenever it detects wheelslip, understeer, oversteer or roll motion. It also helps maintain control on road conditions such as ice, gravel or rain.
...less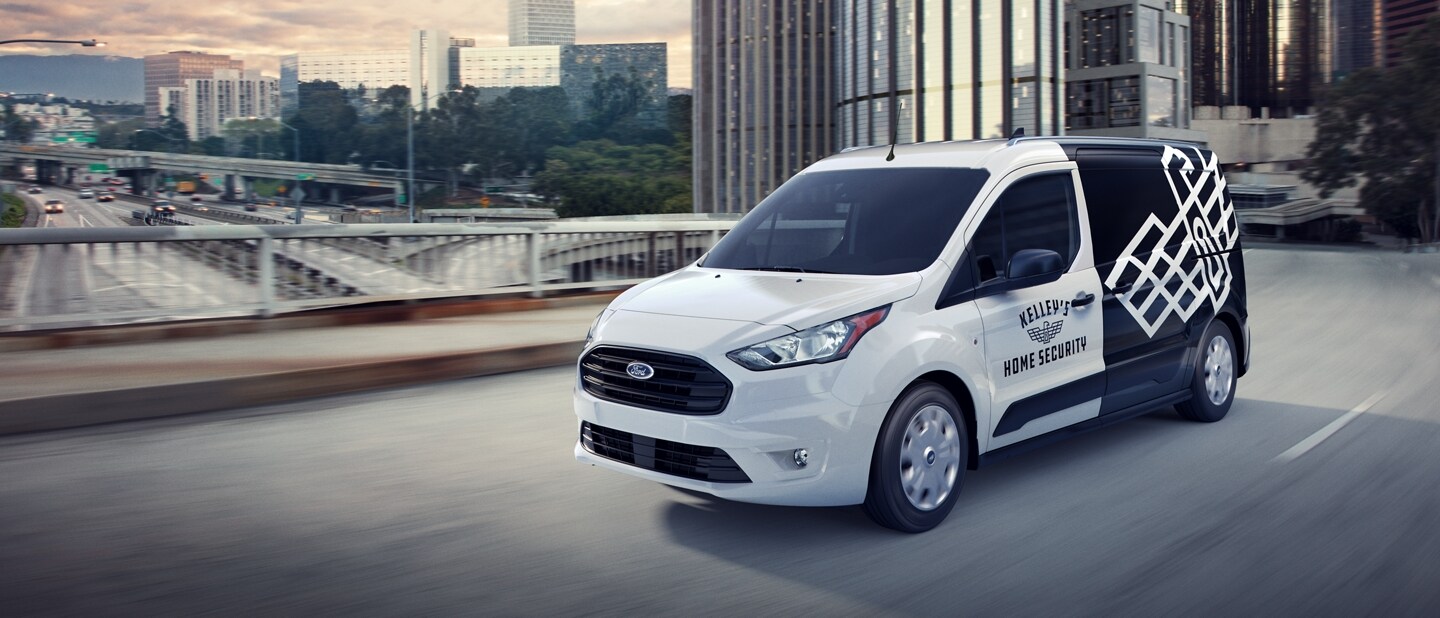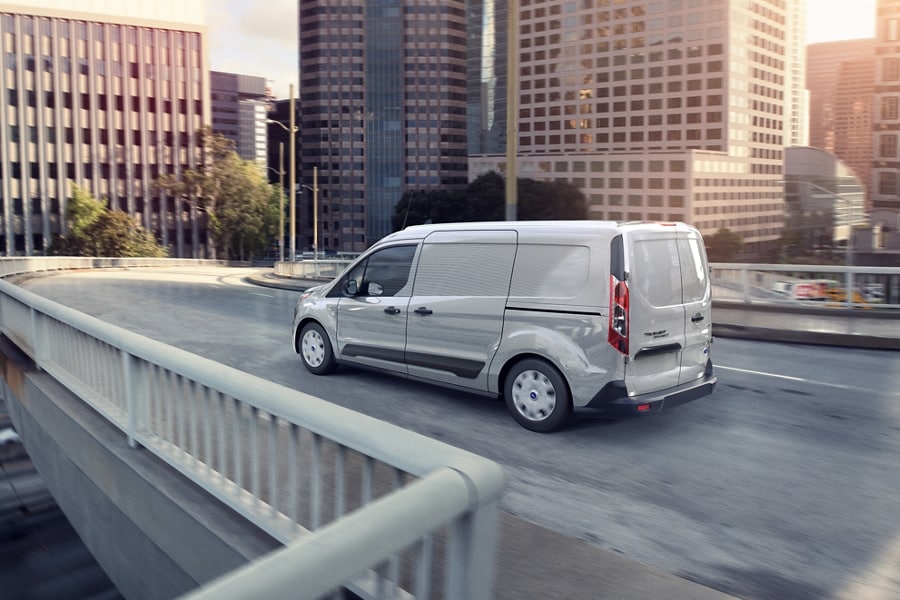 EASY MANOEUVRABILITY
With a turning diameter of 12.1 metres, the 2023 Ford Transit Connect Cargo Van is a natural when manoeuvering into small parking spots or navigating around tight spaces.
...less
AVAILABLE TRAILER SWAY CONTROL
Available Trailer Sway Control19 helps you tow more confidently by automatically determining from the motion of the vehicle if the trailer is swaying. It then takes measures, such as applying precise braking or reducing engine torque, to help you keep both the vehicle and the trailer under control.
...less