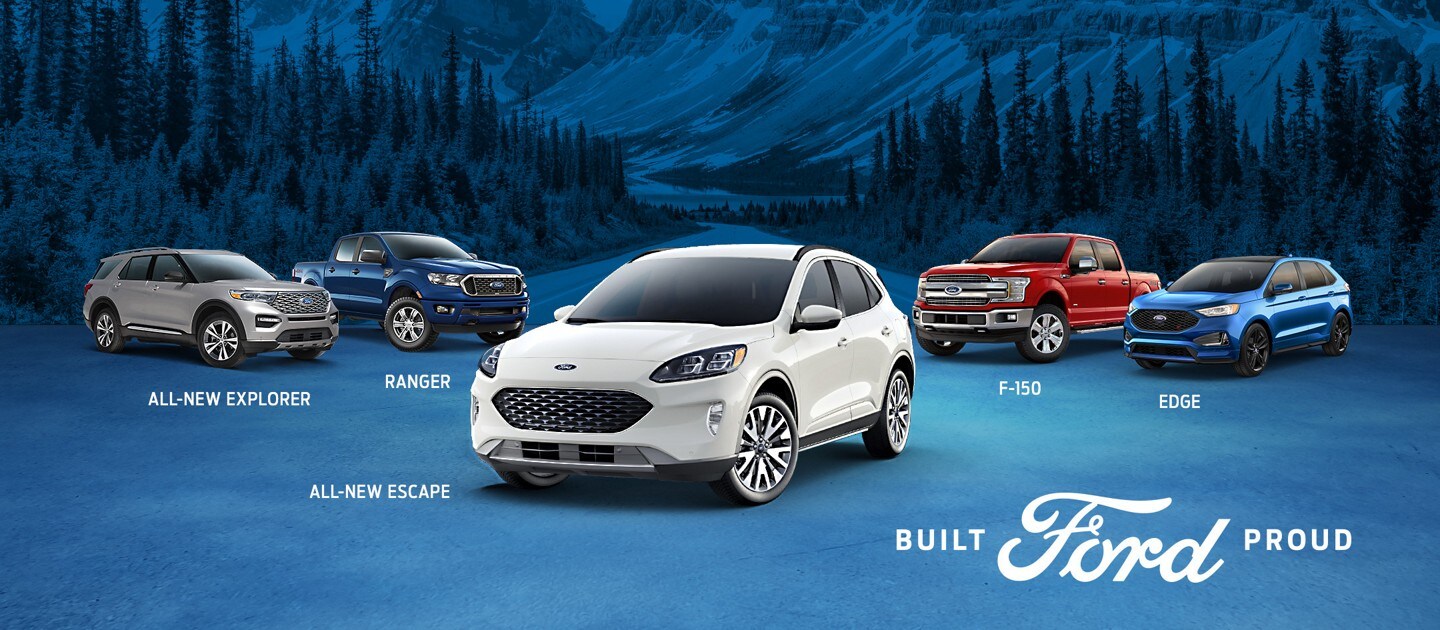 It's always a great time to get into a Ford.
Looking for Ford Employee Pricing? Employee Pricing has been around for 15 years. It's when you pay the same price that a Ford employee pays, because we're proud of our vehicles and want you to share in that pride as an Ford owner, too.
While Employee Pricing isn't happening right now, you're in luck. There are still other great offers available on our trucks and SUVs that may be right for you.
...less
See why so many Canadians choose Ford
Shop and compare some of Ford's most popular vehicles and see which Ford is right for you. We make it easy to make the right choice.
...less
Innovation comes standard
Features that help you drive smarter make Ford a smart buy. Innovative features warn you of potential dangers in front, behind and even beside your vehicle, making it easier to navigate the road ahead.10

...less