Canadians on the verge of having more electrified vehicle choices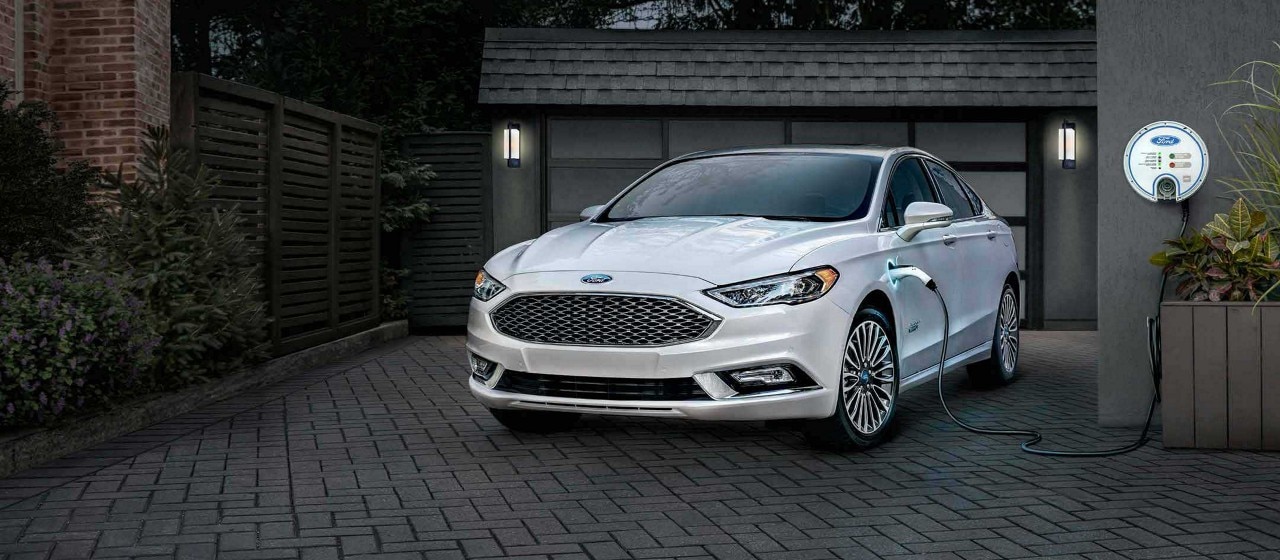 By Mark Buzzell President and CEO, Ford Motor Company of Canada, Limited
The automotive industry is changing, with a spirit of innovation transforming our business in ways, and at a pace, we've never seen before. For more than a century, Canadians have put a lot of faith in Ford, and we appreciate and value that trust. It's why when we decide to make changes, like revolutionizing Ford F-Series pickups with high-strength aluminum alloy, we only do so after a lot of thought, research and careful consideration.
Looking ahead, Ford has a bold strategy that includes going "all-in" on electrified vehicles. Earlier this year, the company announced a US$11 billion investment in electrification, with plans to put 40 new electrified vehicles on the road by 2022, bringing more capability, performance and efficiency to nameplates Canadians already know and love, from F-150 to Mustang to our entire utilities lineup.


Yet with more electrified vehicles available to Canadians than ever before, consumer adoption remains low, at about two per cent of all new car sales. Still, Ford remains committed to electrification because we believe a consumer shift is on the way, and it's the right thing to do.
More than a decade ago, Ford was a pioneer with the first-ever hybrid-electric SUV – the groundbreaking Ford Escape Hybrid. A lot has changed since then, with battery research and development costs coming down, vehicle range improving, growing investment in charging infrastructure, and increased consumer adoption.
Change can be a very good thing, and Ford believes electrification is on its way to a tipping point, as improved technology, capability and infrastructure meet increasing consumer demand. These improvements are allowing Ford to bring new, capable and electrifying vehicles to market that truly meet the diverse needs and expectations of Canadians.
F-Series has been Canada's best-selling truck for 52 years and counting, and like every truck in our lineup, the upcoming hybrid F-150 will make no compromises. Ford's first hybrid-electric pickup will provide added capability, from low-end torque for extra pulling power to serving as a mobile generator on the job site.
When it comes to sports cars, Mustang has been Canada's favourite since 1985, delivering the looks, options and performance customers love. The future hybrid-electric Mustang will add to the iconic pony car's legacy by delivering V8-like performance with more low-end torque.
For Canadians looking at Ford's leading utilities lineup, we're going to maximize vehicle capability while improving fuel efficiency. In fact, whenever we launch a new utility in North America, we plan to offer a hybrid, plug-in hybrid, or both.
All of this is possible because we've designed a new hybrid-electric system that's more efficient and less expensive than previous generations, while also freeing up cargo space reserved for the battery in today's hybrids. That means a lower cost of ownership for customers and more cabin space.
These new electrified vehicles are an example of how Ford is bringing more emotion to our line-up, offering customers products that don't compromise on style, room, capability or range.
However, they're just the tip of the iceberg. Ford is also bringing a suite of battery electric vehicles to market, starting in 2020 with our first-ever electric performance utility.
Just as the Escape Hybrid turned heads back in 2004, this all-new electric utility will break new ground in 2020, with expected range of at least 480 kilometres on a single charge while maximizing capability. It's the first of many new Ford offerings that will change the way you think about electric vehicles.
At the heart of it all, we believe battery electric vehicles represent more than just a different powertrain. They also represent a lifestyle change for consumers, particularly those who have never driven one before.
It's why Ford isn't just developing new vehicles – we're also rethinking the ownership journey to ensure we provide consumers a convenient and seamless experience. This means effortless and efficient charging at home and on the road, software updates over the air to enhance vehicle features, and continuously innovating battery technology to give consumers more capability, performance and range.
By offering a broad range of electrified vehicle options and addressing key consumer pain points around ownership, we can eliminate many of the barriers that have held back broader adoption. This is important, because we want to provide Canadians with vehicles and services that fit their unique lifestyles, and we want to continue to earn their trust with every decision we make.