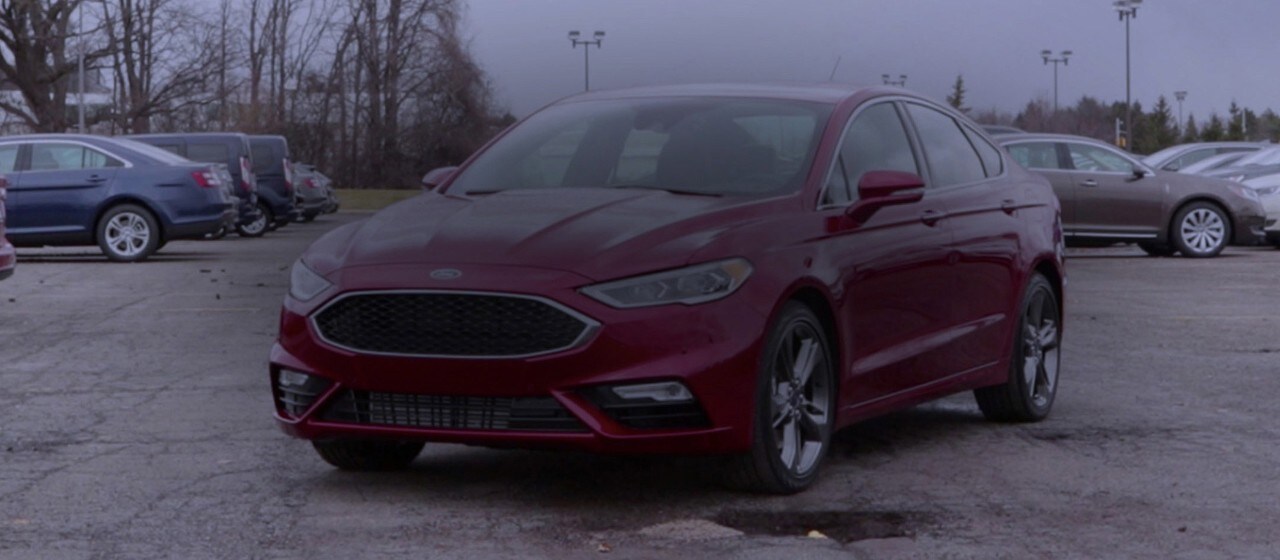 Reducing the effects of potholes through innovative technology.
Every year AAA responds to more than 4 million calls for flat tire assistance, many caused by potholes. But potholes often do more than cause flat tires. They can also leave you with bent wheels, costly suspension damage and sometimes worse. According to AAA, pothole damage costs U.S. drivers approximately USD $3 billion a year, with drivers reportedly paying around USD $300 to repair pothole-related vehicle damage.
We wanted to do something about this problem, so our engineers went to work on a solution. They came up with Continuously Controlled Damping (CCD): A revolutionary computer-controlled shock absorber system that significantly reduces the jarring feeling of driving down a pothole-riddled road and minimizes damage to your vehicle caused by potholes.
Taking on Potholes
Every year, AAA responds to more than 4 million calls for flat tire assistance, many caused by potholes.
...less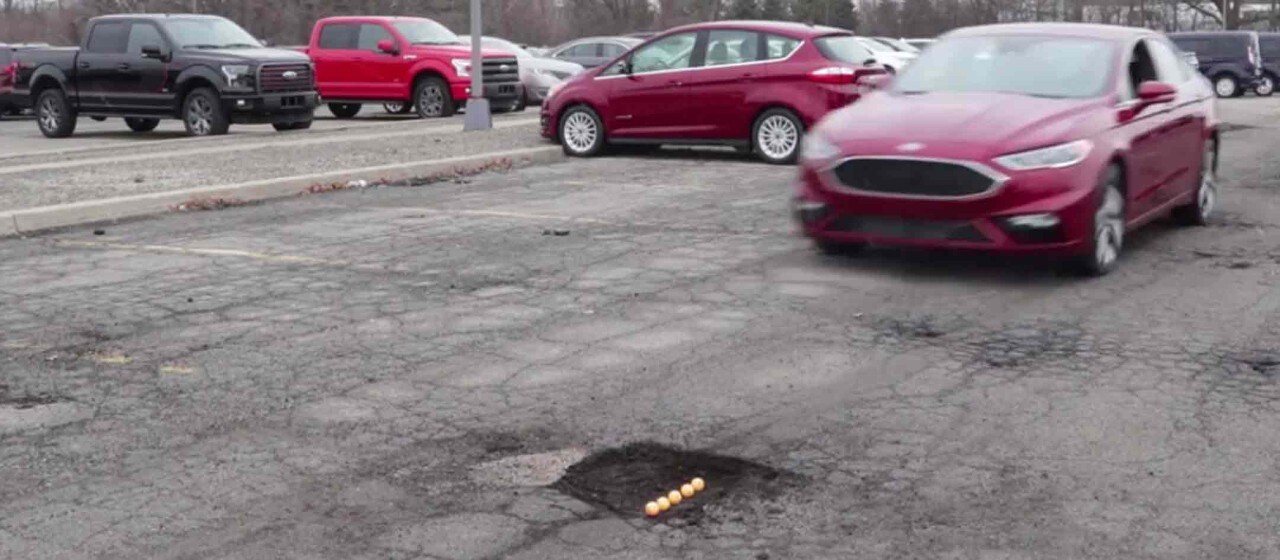 CCD works by analyzing multiple signals collected from 12 high-resolution sensors, and adjusts dampers every two milliseconds for the best vehicle response in every situation. When the edge of a pothole is detected, in a fraction of a second the vehicle's computer adjusts the dampers to their stiffest setting and prevents the wheel from falling as far into the pothole. The rear suspension can respond even faster, with a signal from the front wheel providing a pre-warning to the rear wheel, well before it reaches the pothole. When the tire and wheel don't drop as far into the pothole, they don't strike the opposite side of the pothole as harshly, which results in a much smoother ride than what you'd experience with a standard suspension.
"The new Fusion V6 Sport substantially reduces the harsh impact potholes often deliver. Our new pothole mitigation technology works by actually detecting potholes and 'catching' the car's wheel before it has a chance to drop all the way into the pothole."
Jason Michener
Ford Continuously Controlled Damping engineering expert
Continuously Controlled Damping will debut on the all-new 2017 Ford Fusion V6 Sport, which will be the first midsize sedan in its class to feature this technology. The Fusion V6 Sport offers two modes of CCD suspension tuning that can be changed at the push of a button: normal mode balances comfort and handling for daily driving, while sport mode increases overall damping rates, which allows the car to respond quicker to driver input and corner flatter for a more sports car-like feel. The 2017 Ford Fusion V6 Sport with CCD and pothole mitigation technology arrives at Ford dealerships this summer.
While potholes may be unavoidable, our development of an advanced computer-controlled shock absorber system marks a huge step forward in minimizing their effects. With the CCD advanced suspension technology, vehicles will be protected substantially from the harsh impact of potholes and the costly damage they cause.