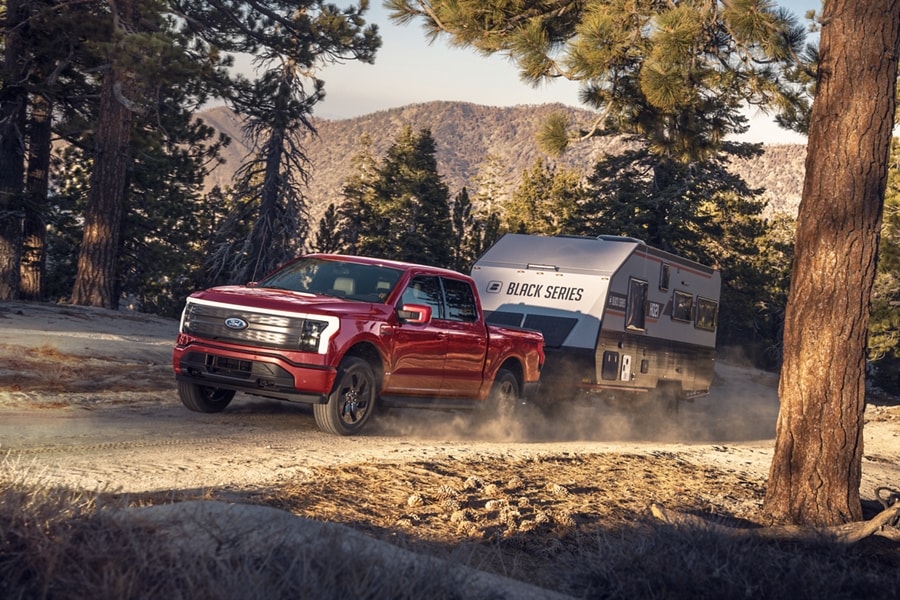 TOW IT IF YOU GOT IT
Got a heavier load? Advanced towing packages make for powerful options.
...less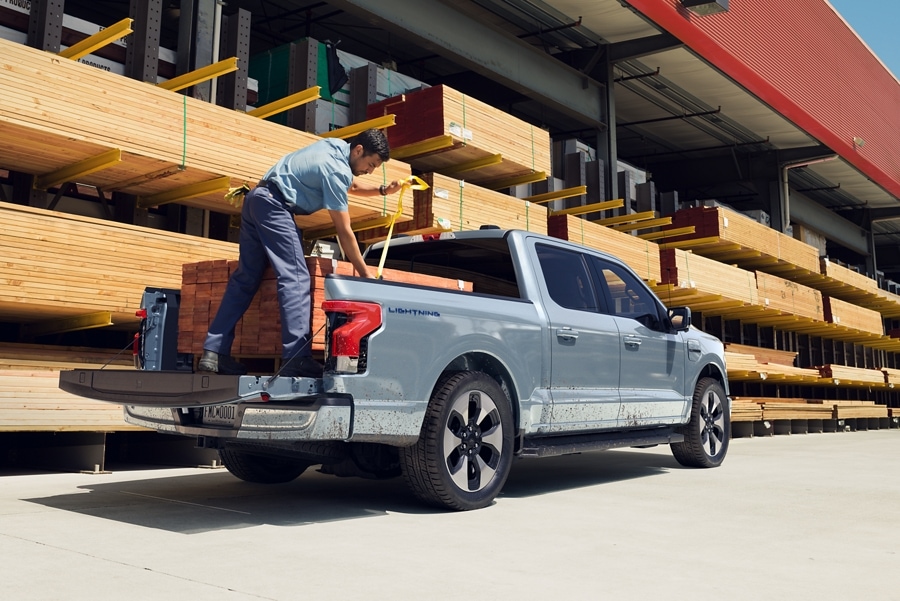 HEAVY HAULER
The F-150® Lightning® can handle just about all you throw into it with impressive haul-weight capability.
...less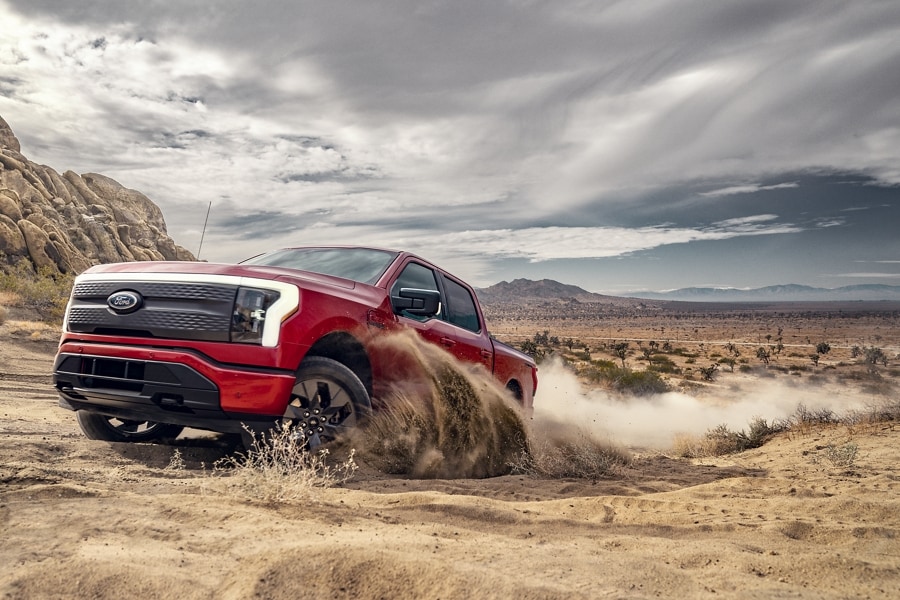 PLAY IN THE DIRT
Go off-road without worry. Two powerful motors, one for each axle, deliver capable 4x4 performance where the pavement ends — and the fun begins.
...less
Always consult the Owner's manual before off-road driving, know your terrain and trail difficulty, and use appropriate safety gear. Ford is committed to the preservation of the environment and treading lightly.