2021 Transit Connect
SMART
TECHNOLOGY FOR CONFIDENCE ON THE ROAD

Choosing the Transit Connect Cargo Van is a smart move from the get-go. Its dimensions, impressive manoeuvrability and big capacities are perfect for the business that prefers a compact footprint. Now factor in the intelligent options available like driver-assist10  and safety features plus wireless charging,51  FordPass Connect,™ 112  EcoMode and EcoCoach and side-wind stabilization.19  The decision to go with the Transit Connect Cargo Van becomes just that much smarter.

...less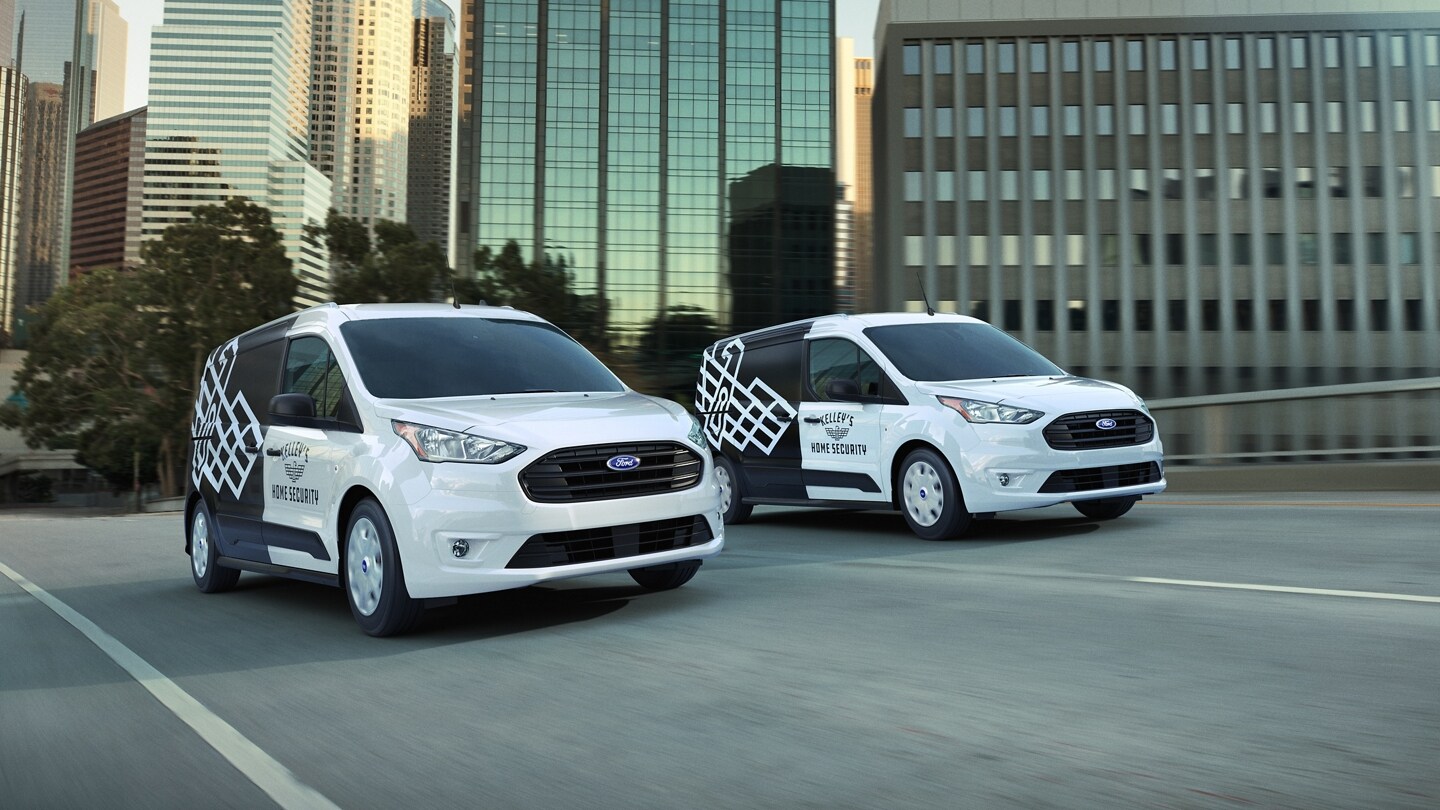 AVAILABLE CONFIDENCE-DRIVING TECHNOLOGIES
Ford Co-Pilot360™ is an advanced suite of smart available driver-assist features designed to help you feel more confident on the road.
...less
*Ford Co-Pilot360 Technology features are supplemental and do not replace the driver's attention, judgment and need to control the vehicle.
AVAILABLE WIRELESS CHARGING
For compatible devices, an available wireless inductive charging pad10  lets you charge your phone by just setting it down. This means no more struggling with ports, plugs or charging cables.
...less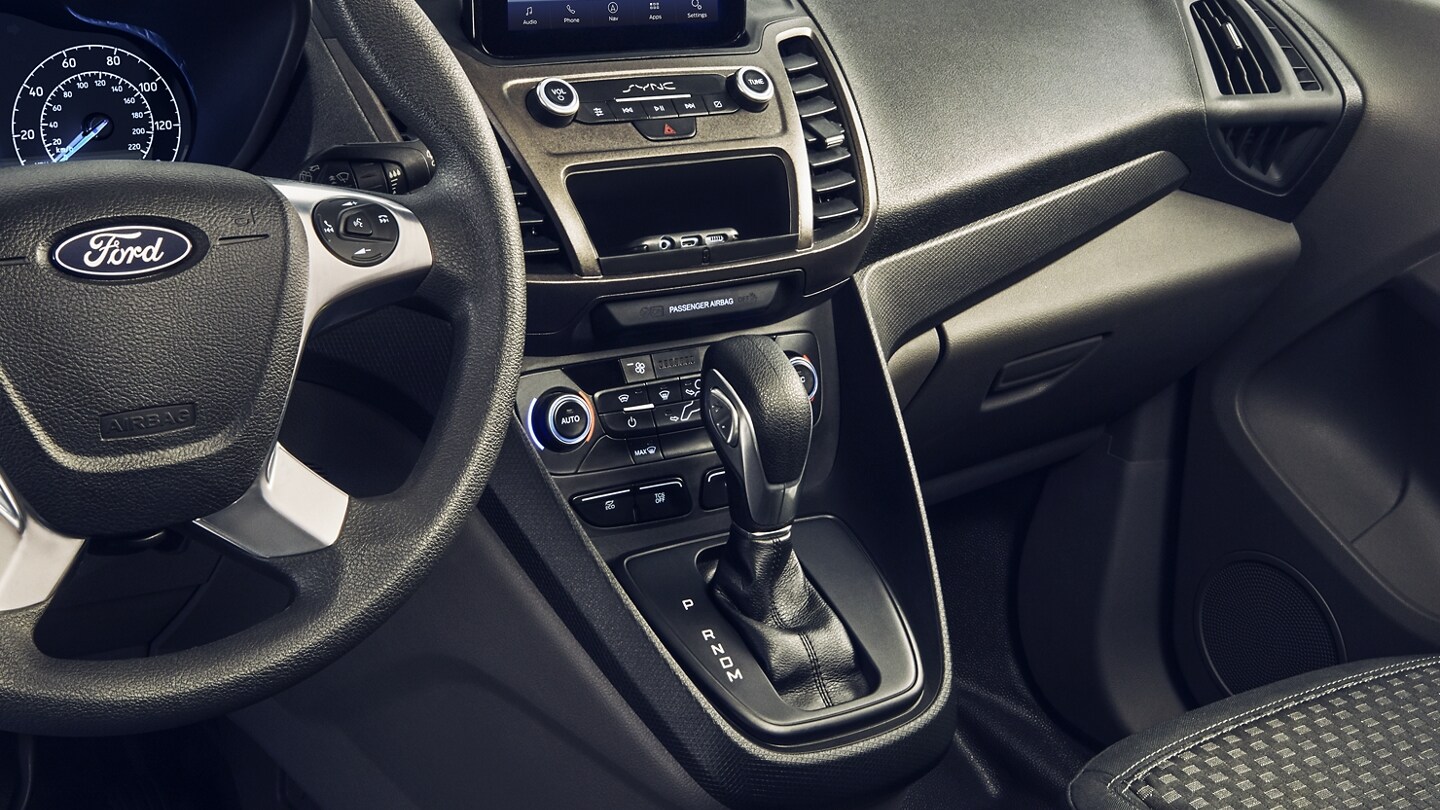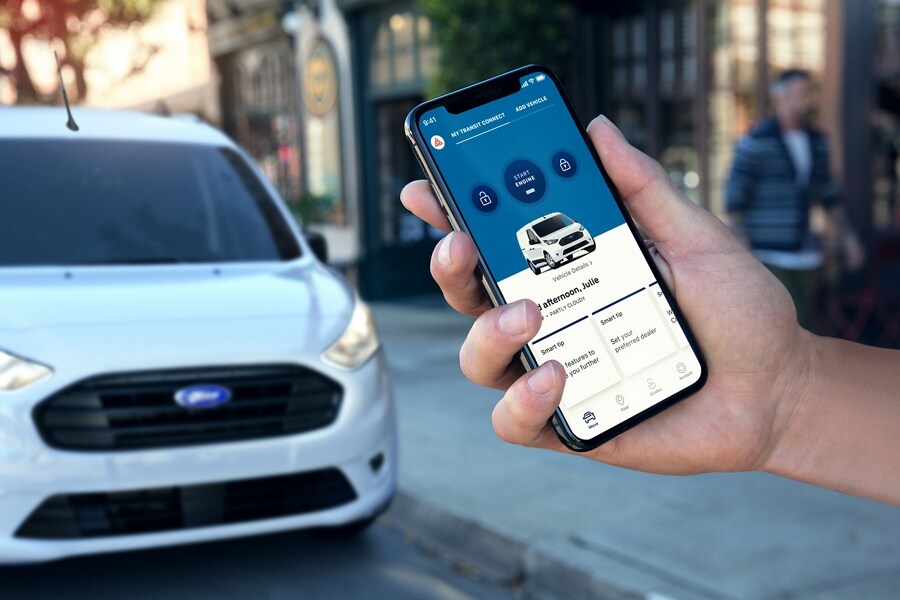 FORDPASS CONNECT™ (WI-FI HOTSPOT)

FordPass, A Smarter Way to MoveTM. Standard beyond key FordPass99 app features like contacting your Dealer and Roadside Assistance115, plus finding parking and comparing fuel prices along your route114. Activate your FordPass Connect112  modem to:
Remotely start your vehicle and schedule recurring start times
Lock and unlock your vehicle remotely 
Check your approximate odometer reading, fuel level and distance to empty 
Locate your parked vehicle 
Enjoy a Wi-Fi hotspot124 with the ability to connect up to 10 devices at once, up to 50 feet outside the vehicle.125
Need help with your journey? Contact a friendly FordGuide right from the app.
...less
ECOMODE AND ECOCOACH
Standard EcoCoach monitors fuel consumption and encourages eco and cost-conscious driving behaviours. The standard EcoMode option changes fuel mapping and shift points to prioritize fuel efficiency over performance.
...less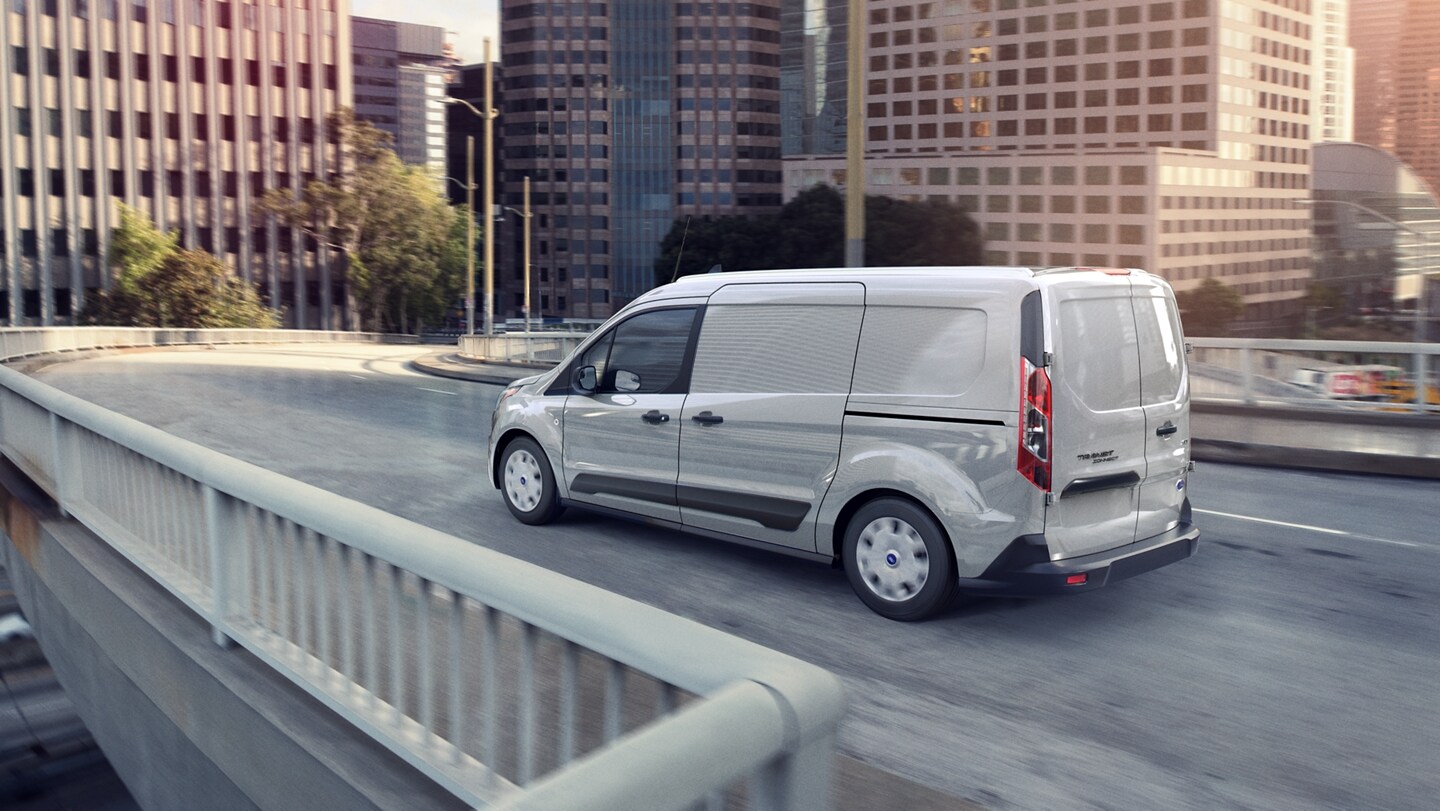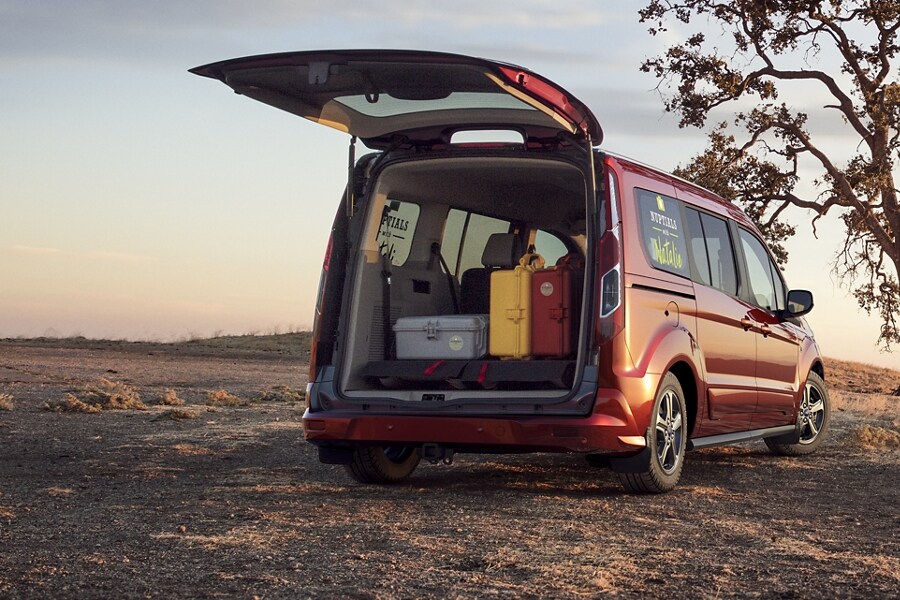 AVAILABLE FORWARD AND REVERSE SENSING SYSTEM

If your vehicle is in Drive and moving slowly, forward sensors will sound a high-pitched beeping tone if something is there in front of you. The beeps will become more rapid as you approach an object, and within 25 centimetres they become a solid tone.10  The available system's sensors turn off when you put your vehicle in Park or Neutral. The available Reverse Sensing System works the same way using sensors in the rear bumper.
...less
U.S. Model Shown.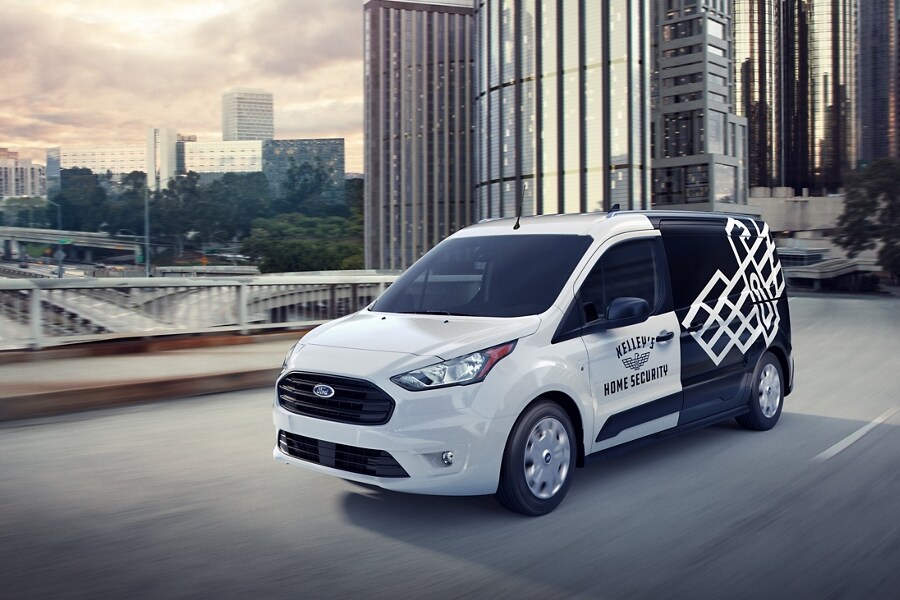 SIDE-WIND STABILIZATION SYSTEM

Standard side-wind stabilization technology19  is designed to help reduce driver stress and fatigue during highway driving in high winds. The system monitors sensors and, if a strong wind gust is detected, it carefully applies the brakes on one side to help the driver stay in the lane. It works in conjunction with Roll Stability Control™ 10  on slippery surfaces – to help avoid skids, lateral slides and potential vehicle rollovers.
...less
FORD COMMERCIAL SOLUTIONS
We've engineered manufacturer-grade commercial tools in conjunction with the Ford vehicles that make up your fleet. Whether you have five or 5,000 vehicles, our software and hardware work seamlessly with them to help you solve problems, optimize your fleet and keep your operations running smoothly. Ford Telematics™  and Ford Data Services™  give you the power of choice to run your business how you want.
...less
FORD TELEMATICS™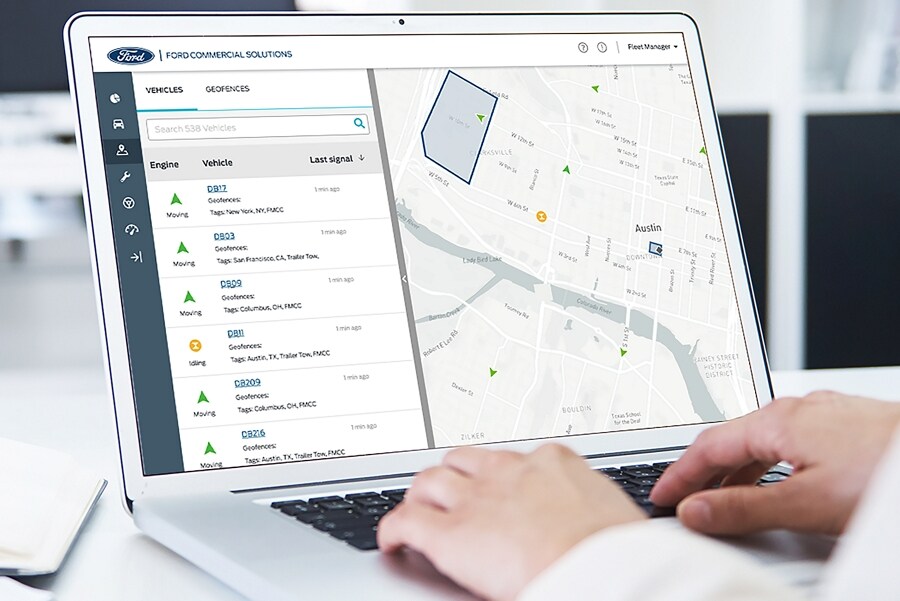 Help improve your business operations with Ford Telematics™ software that delivers manufacturer-grade information, insights, and solutions right to your fingertips. Key benefits might include:
Improve asset utilization through GPS tracking
Maximize vehicle availability with Vehicle Health Alerts and service reminders
Optimize your running costs by monitoring fuel consumption
Protect your fleet with notifications that can help you react quickly
Improve driver behaviour by receiving insights into driver performance
For more information, please call 1-833-803-3673, email FCS1@ford.com or visit commercialsolutions.ford.ca
...less
FORD DATA SERVICES™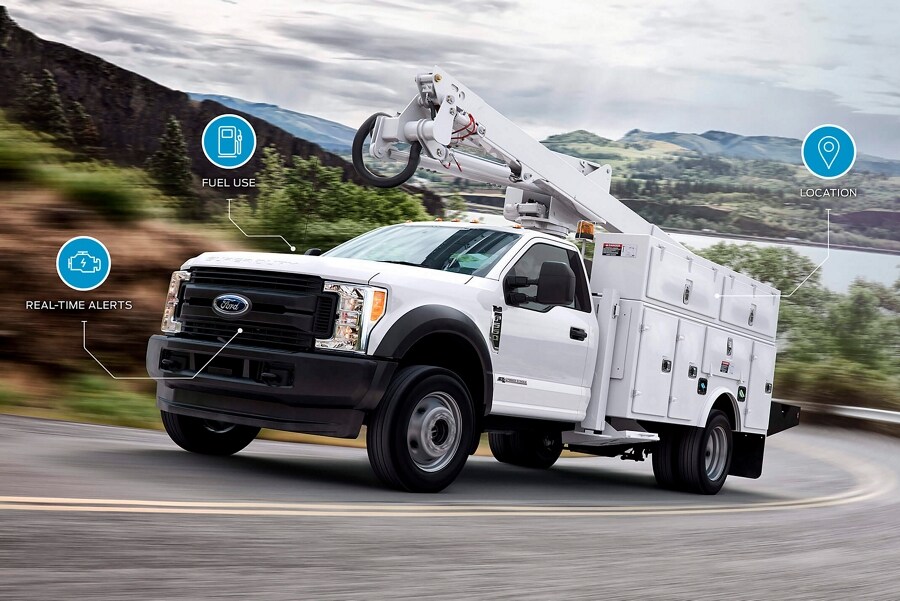 Once again Ford delivers smart tech to help optimize your fleet's performance. Gain seamless and secure access to your vehicle data through our open platform, the Transportation Mobility Cloud (TMC). Key features include:
Always Evolving: Access to new updates and vehicle signals when they become available
Security Management: Our expertise provides industry-leading data protection
Third-Party Access: Easy API integration provides secure and easy access to processed vehicle data
Seamless Integration: Designed for secure, open integration with third-party service tools
...less