Ford helps build a better world
Where every person is free to move and pursue their dreams
What makes this company different is that Ford has a higher purpose.
We service others and improve lives…
We try to make the world a better place
Jim Farley
Chief Executive Officer, Ford Motor Company
...less
Better Lives

Our Company is rooted in the effort to remove the obstacles that limit people's progress. Everyone, we believe, deserves to move freely in the world, to pursue their dreams and live the best life possible.

...less

Stronger Communities

Ford's approach to business is rooted in creating and building the bonds of community – be it employees, our union partners, customers, dealerships, businesses, neighbourhoods, cities or government.

...less

Healthier Planet

From Henry Ford to Bill Ford today, the company acts decisively to create and promote a sustainable future for our shared planet – often veering from the status quo to help change our world for the better.

...less
About Ford
Ford of Canada's operations include a national headquarters, three regional offices, three vehicle assembly and engine manufacturing plants, two parts distribution centres, two Research & Development sites, and three Connectivity and Innovation centres. Ford employs approximately 8,000 people in Canada, while an additional 18,000 people are employed in the more than 400 Ford and Ford-Lincoln dealerships across the country.
...less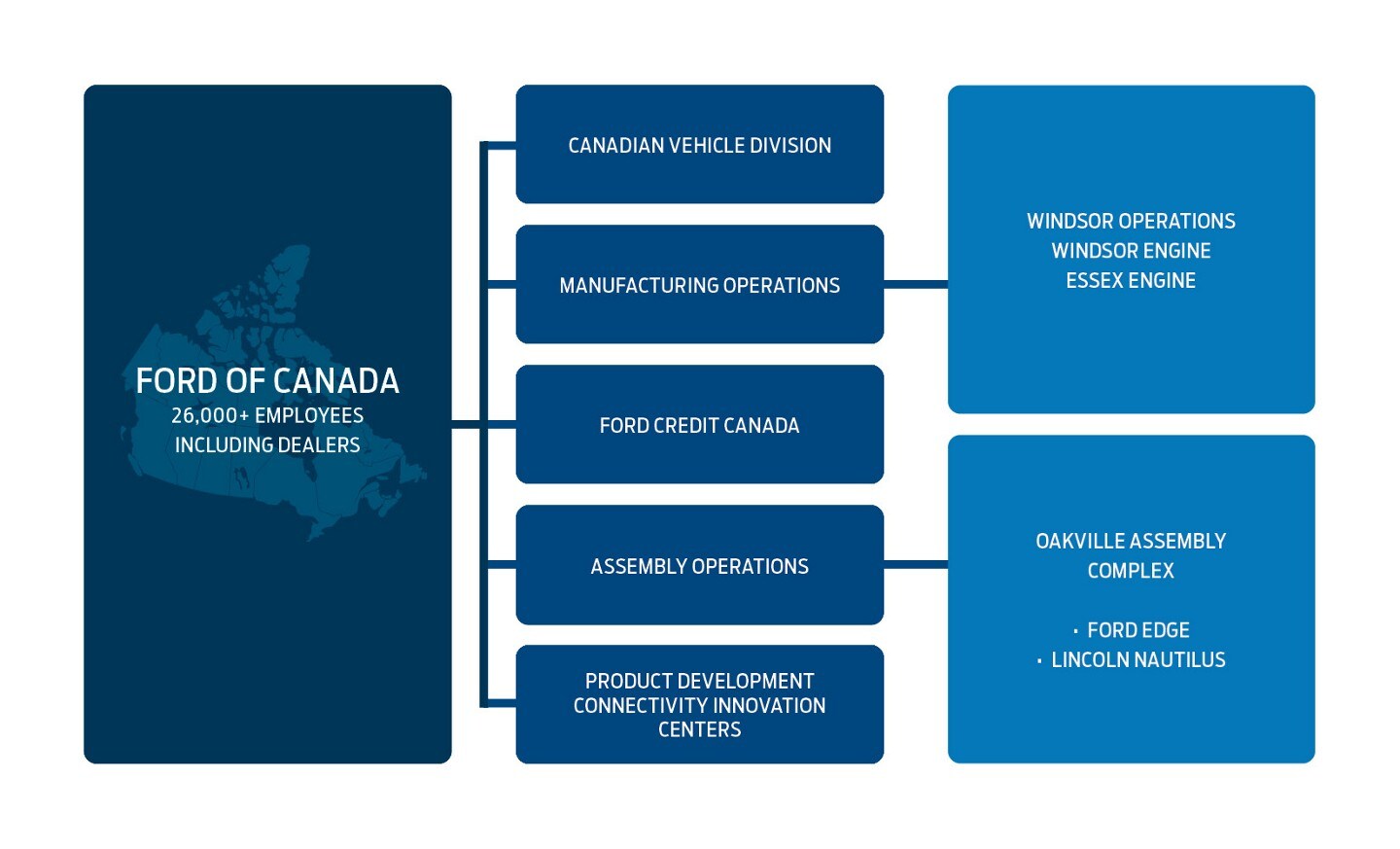 The Ford of Canada Heritage
We've accomplished a lot in the last hundred years. Find out more about where we came from and where we're headed.
...less