Due to high demand, the current model year is no longer available for retail order. Limited inventory may be available at selected dealers. Contact your dealer for more information.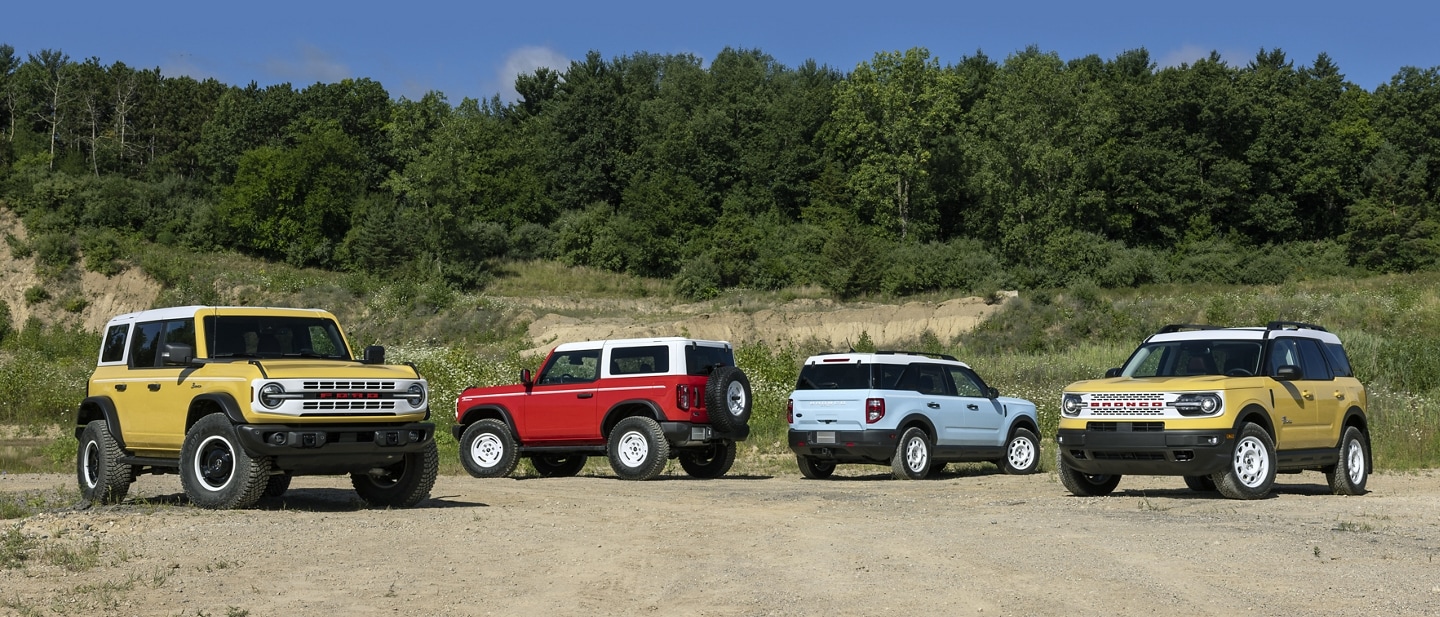 Two New Models Celebrate 1966 Original
As a tribute to the original Bronco® that roamed the trails more than a half-century ago, Bronco two-door, Bronco four-door and Bronco® Sport SUVs proudly introduce the Heritage Edition and Heritage Limited Edition models.
...less
Explore Bronco Explore Bronco Sport
Discover the Bronco® Brand Lineup
Every member of today's Bronco SUV herd adds to its legendary legacy — defined by an unbridled spirit that's raring to take you off-road on a journey of discovery.
...less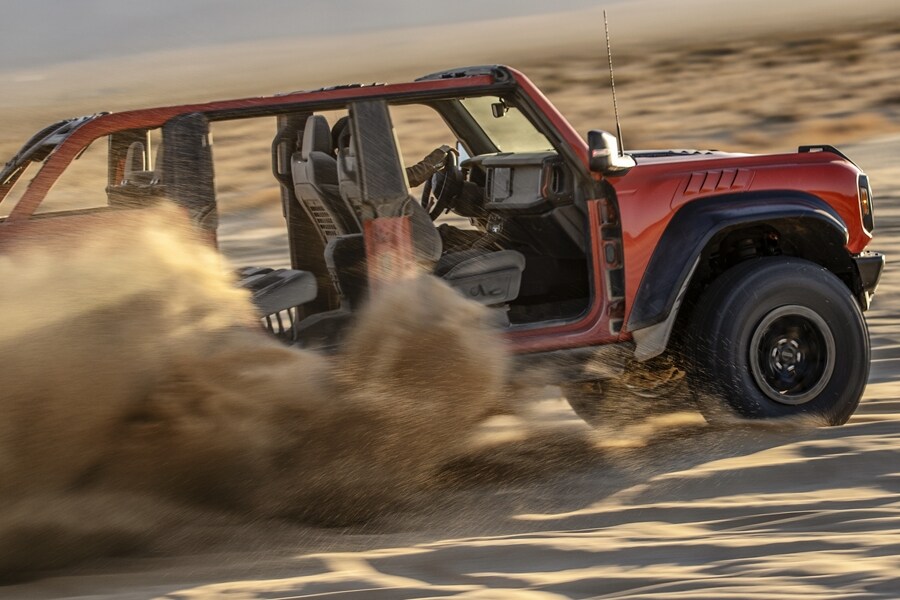 Discover the new Bronco Raptor® SUV
The Bronco Raptor® with its high-speed off-roading is now being added to the stable.  It features a number of factory-installed accessories to help you confidently explore far off the beaten path.
...less
Removal of doors for off-road only. Water fording is prohibited and illegal in certain jurisdictions. Obey local laws. Try to avoid water higher than the bottom of the hubs and proceed slowly. Refer to your owner's manual for detailed information regarding driving through water. Ford is committed to the preservation of the environment and treading lightly.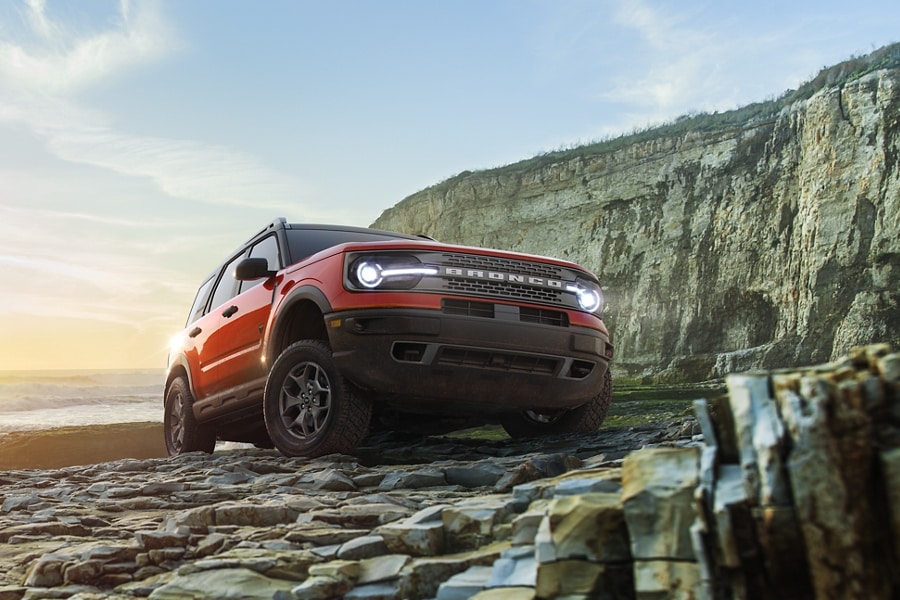 2023 Bronco® Sport SUV
The Bronco Sport can be your ultimate backcountry guide with four unique series engineered to match the way you experience the outdoors. Your adventure begins in a Bronco Sport and it never ends.
...less
Bronco Sport Badlands® shown. Limited availability. See dealer for available inventory stock.
Always consult the Owner's Manual before off-road driving, know your terrain and trail difficulty, and use appropriate safety gear. Ford is committed to the preservation of the environment and treading lightly.
Ford Bronco®: A Thrilling History
While the 2023 Bronco SUV makes for one very capable off-roading partner, this isn't its first rodeo. In 1966, this new breed of off-road vehicle stampeded onto the scene and into fun-loving hearts everywhere, setting the mould for the modern SUV.
...less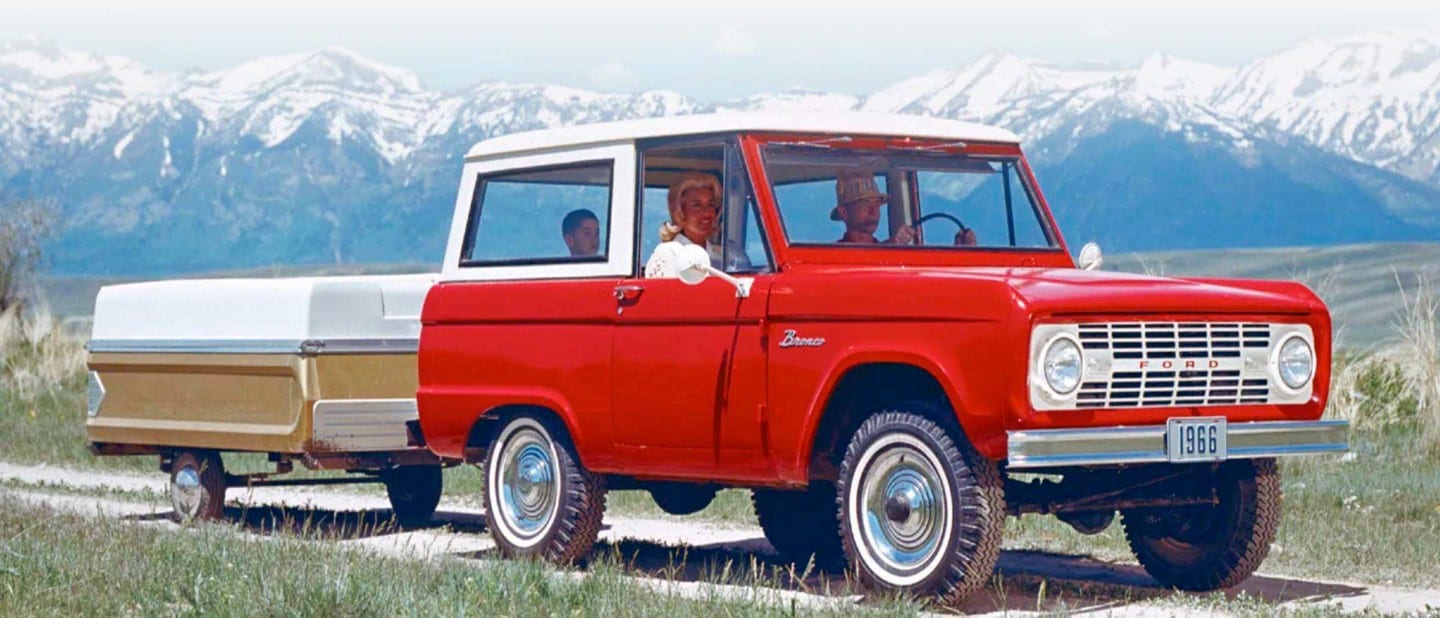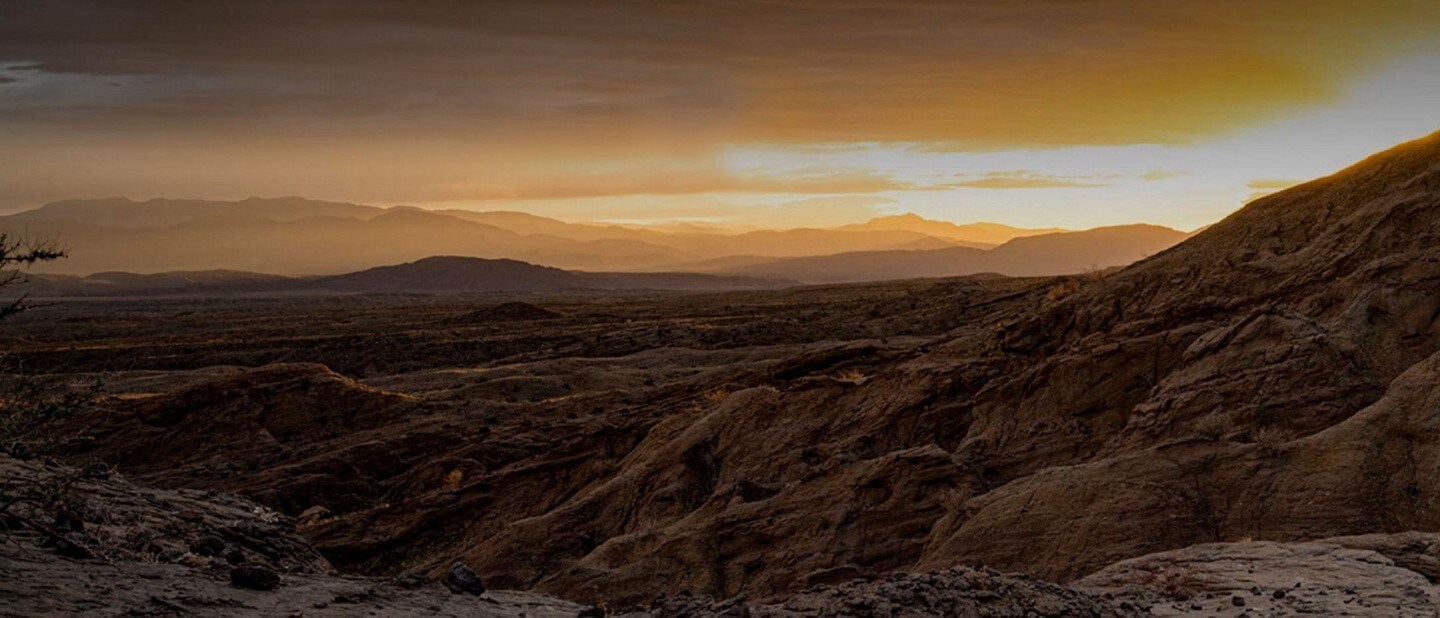 Keep Up With Your Adventurous Side
Don't miss a buck! Get the latest news, content and more.