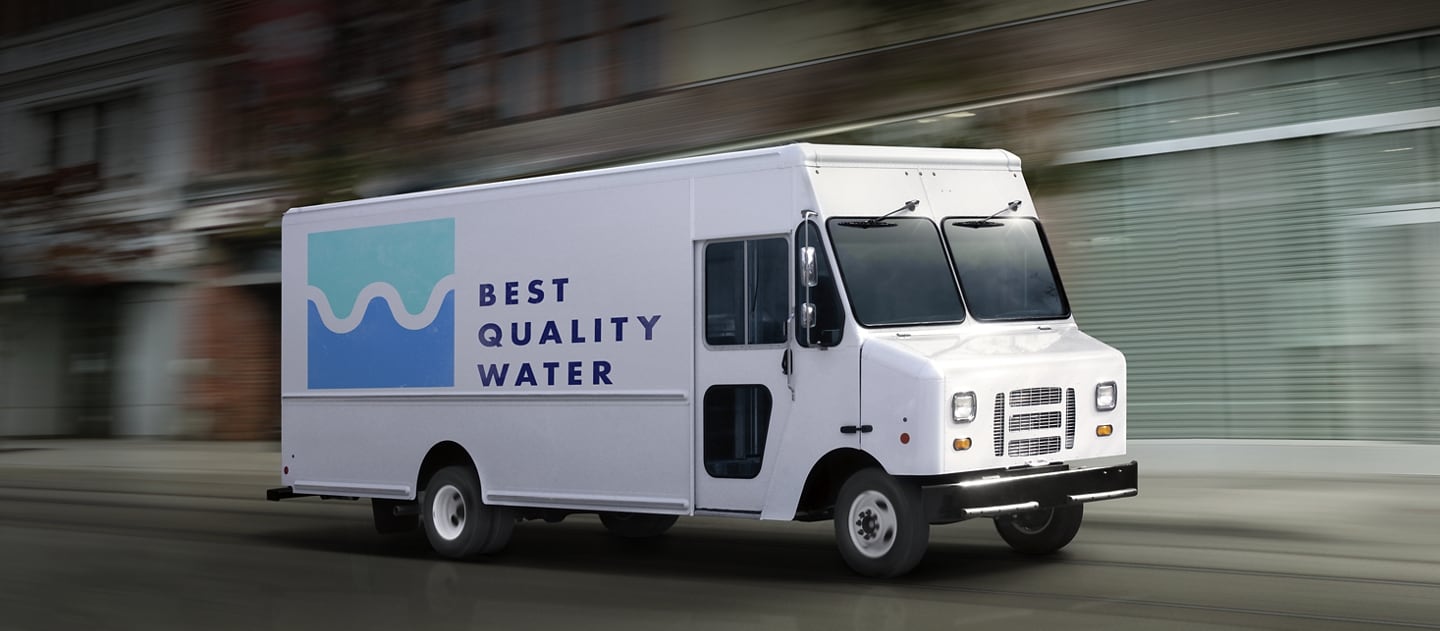 2025 FORD E-SERIES STRIPPED CHASSIS
2025 E-350 STRIPPED CHASSIS

Need high capability and performance for basic delivery applications? Look no further than the E-350 Stripped Chassis. The E-350 offers three wheelbases and two GVWRs, as well as a standard 7.3L Gas V8 Engine.

Three wheelbases: 138, 158, and 176 inches. GVWRs: 11,500 and 12,500 lbs.20

...less

2025 E-450 STRIPPED CHASSIS

The 2025 E-450 Stripped Chassis is built for delivery, with two GVWRs available in 14,000-lb. or 14,500-lb.20 as well as the standard Premium-rated 7.3L V8 Gas engine. Two wheelbases: 158 inches and 176 inches. GVWRs: 14,000 lbs. and 14,500 lbs.20 ...less
The Engine That Powers Your Business

The E-Series Stripped Chassis offers a 7.3L Gas V8 Engine to get your business moving. Pair the 7.3L Gas V8 Engine with a heavy-duty TorqShift® 6-Speed Automatic with SelectShift® and Tow/Haul Mode and offering upwards of 445 cubic inches of displacement for impressive power. ...less

7.3L Gas V8 Engine

The power behind the stripped chassis. This standard engine is paired with a TorqShift® 6-Speed Automatic with SelectShift® and Tow/Haul Mode for a powerful 325 horsepower and 450 lb.-ft. torque rating

11

while maintaining a low 3,800 rpm*. The 7.3L Gas Engine generates the raw power and durability required for the heavy-duty applications typical of a Ford Stripped Chassis. ...less

TorqShift® 6-Speed With SelectShift® & Tow/Haul Mode

TorqShift® 6-Speed Automatic with SelectShift® and Tow/Haul Mode is designed for rugged commercial-duty applications. The SelectShift® feature includes progressive range select (for overdrive lockout) plus full manual. The Tow/Haul Mode automatically compensates for grade and load conditions, delaying transmission upshifts to help reduce the frequency of gear hunting. ...less
Confidence-Driving Technologies
Traction Control
Standard on the 2025 E-350 and 2025 E-450 Stripped Chassis, Traction Control helps maintain your vehicle's grip on the road in unfavourable weather conditions. When the system senses a loss of traction, it applies selective braking to keep your wheels from excessively spinning and to help maintain traction.19
...less
Electronic Stability Control (ESC)
Standard on the 2025 E-350 and E-450 Stripped Chassis. Electronic Stability Control (ESC) helps keep you and your business firmly on the road, even in rough conditions. Using information from steering wheel and acceleration sensors, ESC can sense when you start to lose control or traction. When the system senses a loss of traction, it automatically applies selective braking to help prevent your vehicle from sliding sideways and skidding.19
...less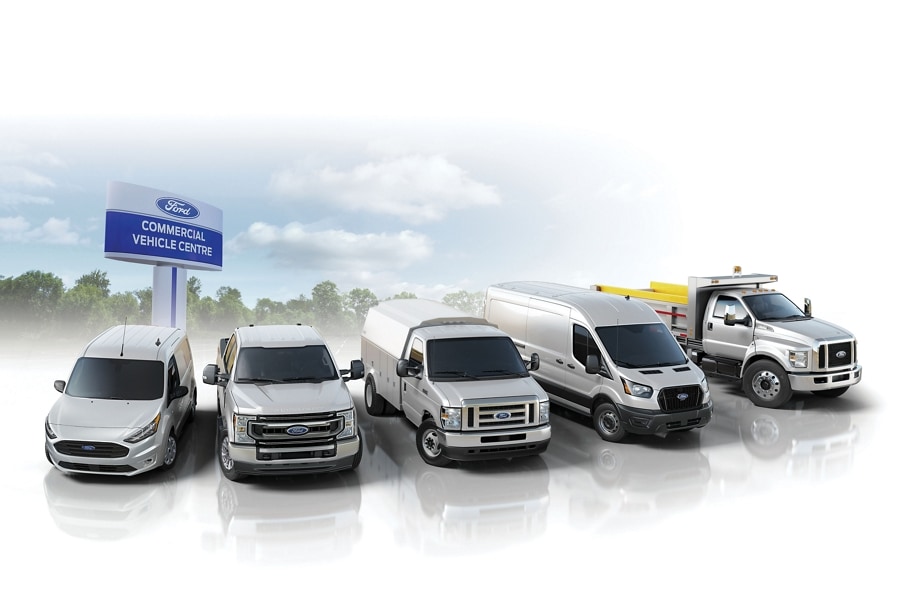 Commercial Vehicle Centre
Over 100 dealers in Canada are specially trained and equipped to sell, service and finance the complete line of Class 1–7 Ford commercial vehicles. Let a Ford Commercial Vehicle Centre Dealer show you all the exceptional services available for your business.
...less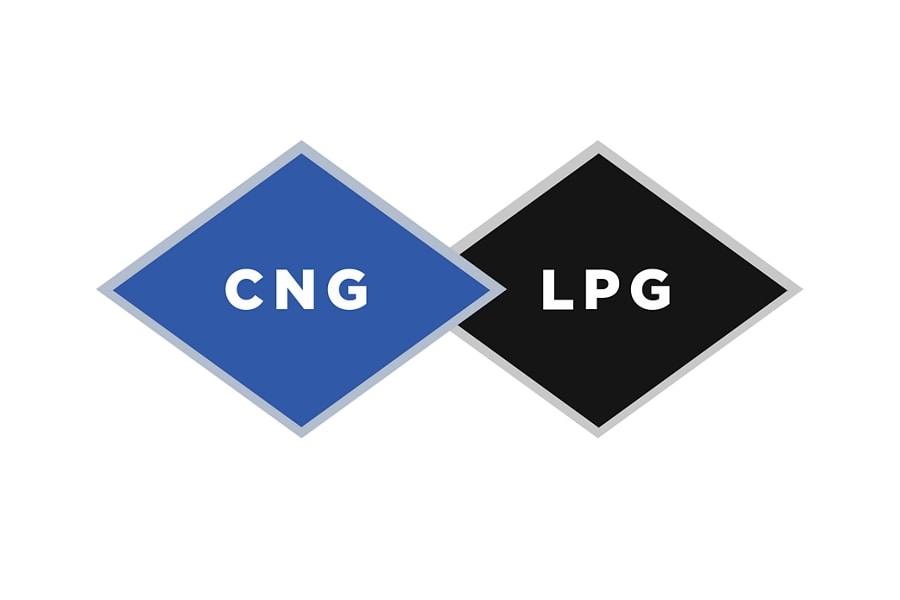 CNG/Propane Gaseous Engine Prep Package
The available CNG/Propane Gaseous Engine Prep Package for power conversion to compressed natural gas (CNG) or propane autogas is available on 2025 E-Series engines at time of order. Included are hardened engine intake valves, exhaust valves and valve seats. *
...less
*Vehicle will be equipped with the standard factory gasoline fuel system. This package does not include compressed natural gas/propane fuel tanks, lines, etc. See your Commercial Vehicle Centre Dealer for details.