Charging Made Easy
Explore a range of convenient options for EV charging at home and on the go.
...less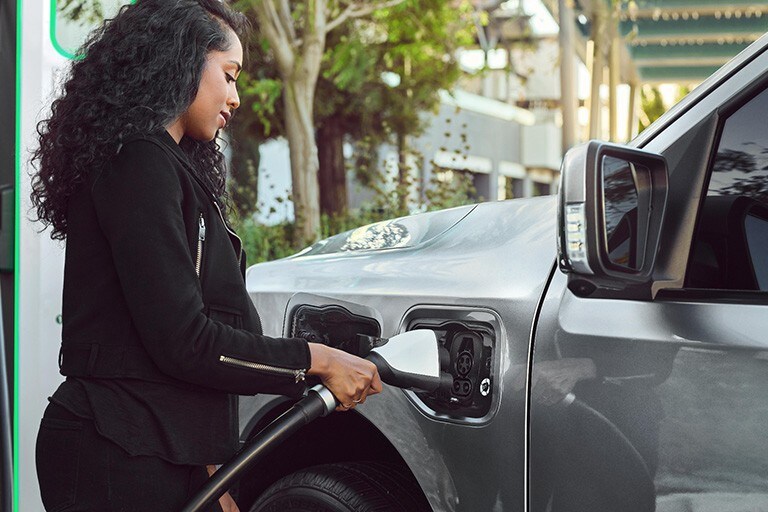 Ford EV Charging: What You Need to Know
From charging at home or on the road, to finding the right EV charging solutions for your lifestyle, learn all you need to know about charging your Ford EV.
...less
Public Charging with the BlueOval™ Charge Network
Experience easy pay-as-you-go charging with the BlueOval Charge Network, the largest public EV charging network in North America offered by auto manufacturers.†
...less
†Based on original equipment manufacturers (OEM)/automotive manufacturers that sell all-electric vehicles and have publicly announced charging networks and using Natural Resources Canada Electric Charging and Alternative Fueling Stations Locator website (www.nrcanada.gc.ca). FordPass, compatible with select smartphone platforms, is available via a download. Message and data rates may apply.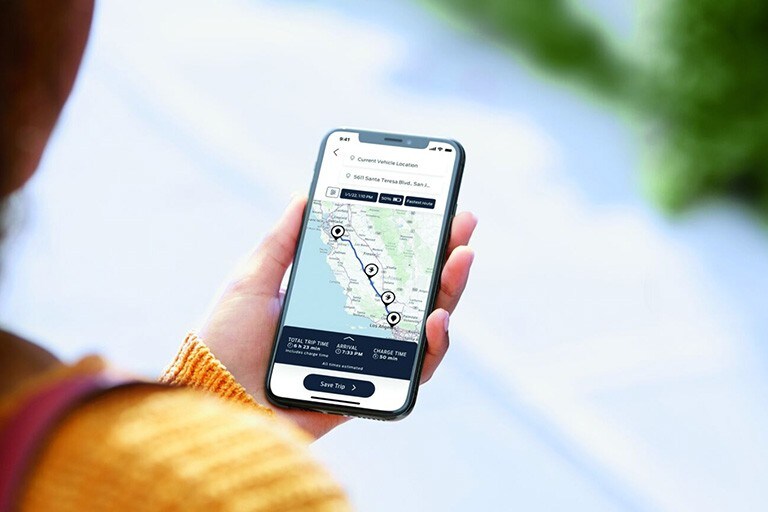 Find Public EV Charging Stations
Discover nearby public EV charging stations or find the most convenient stations along your route.
...less
Curious about electric vehicles?
What's the difference between HEV, PHEV and BEV? What about winter performance? Discover the answers to these questions and more, including range capability, finding public charging stations on-the-go, and at-home charging solutions.
...less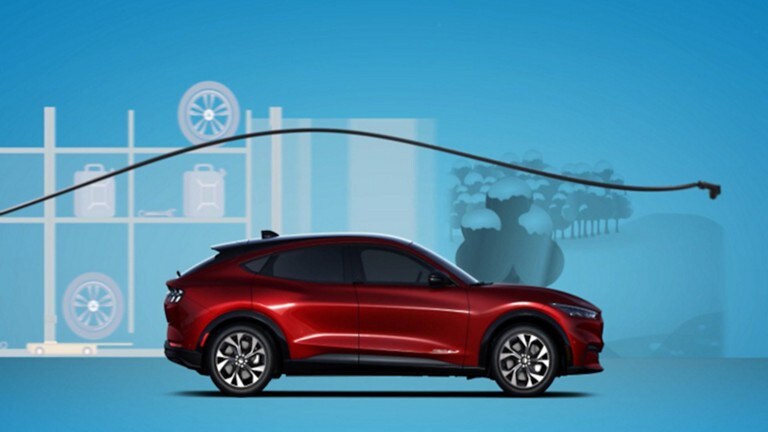 Shop Electric, Hybrid & Plug-in Hybrids
Whether you drive a little or a lot, there's an EV that's right for you
...less
2023 F-150 Lightning®

2023 Mustang Mach-E

2023 Escape Plug-in Hybrid

2023 Escape ST-Line Elite

2023 Maverick Hybrid

2022 F-150 (Hybrid Available)

2023 Explorer Limited

2023 E-Transit
Electric vs. Hybrid vs. Plug-in
Whether you drive a little or a lot each day, there's an EV that's right for you.
...less
All Electric
Battery electric vehicles (BEV) are powered completely by a rechargeable battery so you'll never need a drop of gas or an oil change. All you have to do is plug in, recharge, and go.
...less

Hybrid Electric
Hybrid Electric Vehicles (HEV) use battery and gas to optimize fuel efficiency and performance. They don't need to be plugged in as regenerative braking and the gas engine recharge the battery pack. 
...less

Plug-in Hybrid Electric
Plug-in hybrid electric vehicles (PHEV) are also powered by both battery and gas, using the battery first and switching to gas once the battery is depleted, giving you the best of both worlds.
...less
Go electric. Get rebates. 
The Canadian federal government provides incentives through the iZEV Program for consumers who purchase or lease eligible zero-emission and plug-in hybrid vehicles to support greater adoption of zero-emission vehicles (ZEVs).  If you live in British Columbia, Quebec or Nova Scotia, you can get additional rebates through the provincial government EV programs.109 
...less