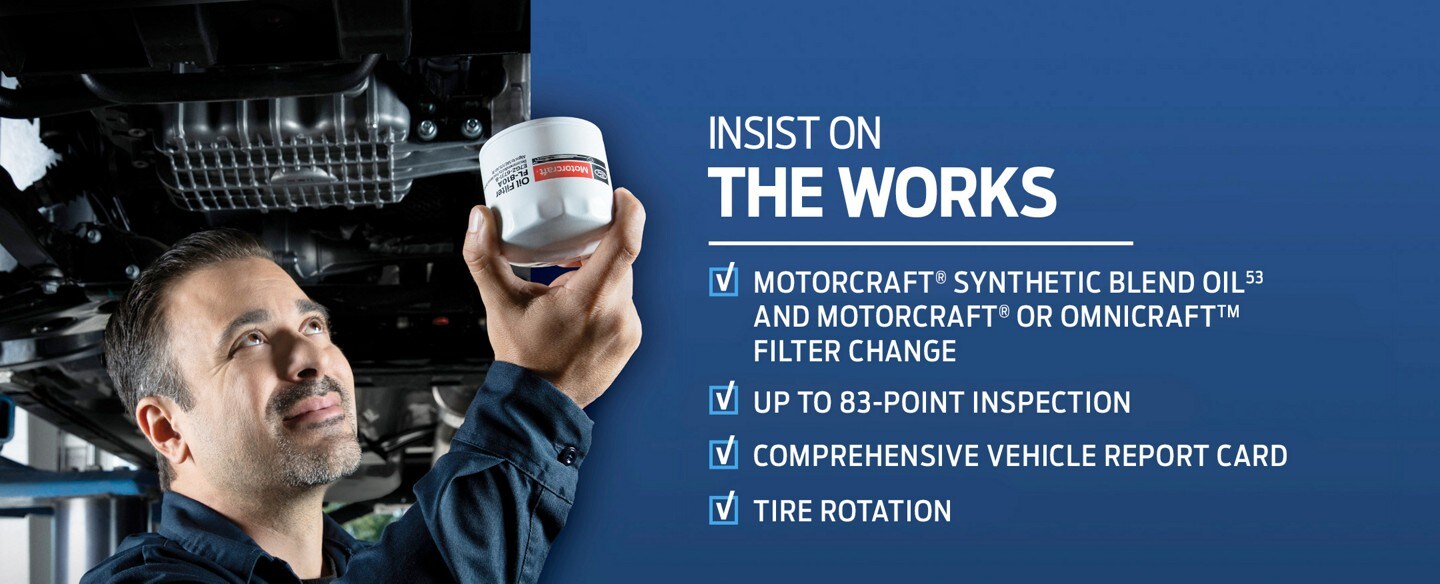 The Works52is a comprehensive service package to help keep your Ford running smoothly
Give your Ford the attention it deserves by the experts who know it best. The Works52 service package includes an oil53 and filter change, tire rotation (battery check in Quebec), up to 83-point inspection and Vehicle Report Card.
...less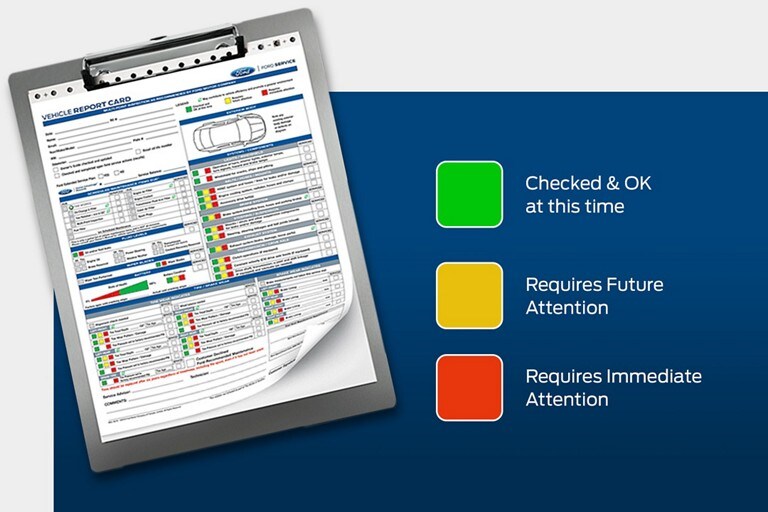 Vehicle Report Card for Peace of Mind
Enjoy the peace of mind that comes from knowing your Ford was serviced by Ford-Trained Technicians at Ford Service. Ask to be walked through the Vehicle Report Card after every service to see the results of your 83-point inspection to help give you a better idea of your vehicle's health.
A Ford-trained Expert will take you through an easy to follow Red/Yellow/Green rating system, to help give you an idea of what's running smoothly, what needs immediate attention, and what may require attention in the future.
...less
Be in the know with 83-point inspection 
A Ford-trained Expert will conduct a multi-point assessment to help identify areas of your Ford that might need attention. Our 83-point inspection includes:
...less
There are No Surprises with The Works52  
When it comes to your vehicle, Ford-Trained Technician, Andrew hates surprises too. See how The Works service package can help you know how your Ford is doing.52  
...less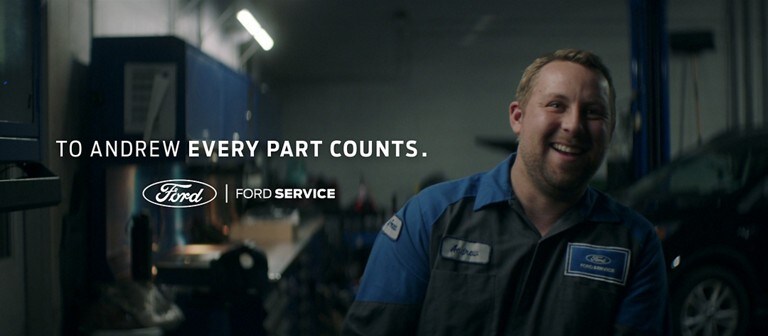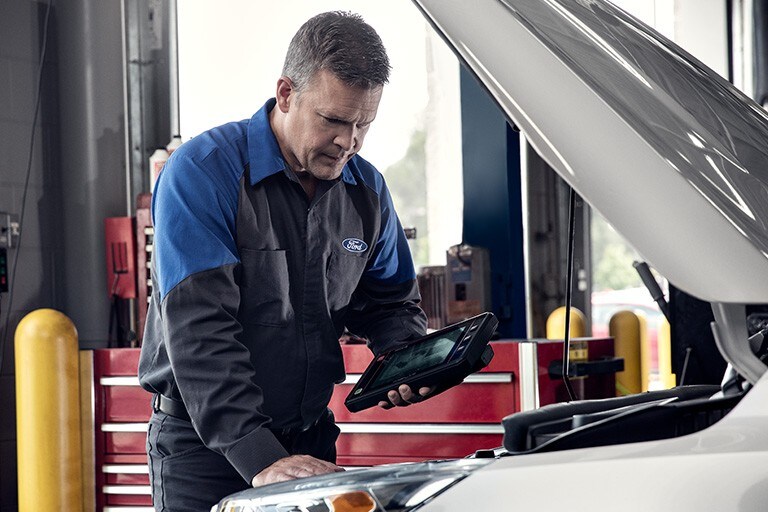 Scheduled Maintenance for Your Ford
A Ford-Trained Technician evaluates your vehicle's safety and performance and performs maintenance according to the maintenance schedule designed for your vehicle and driving conditions. Sticking to a Ford-recommended maintenance schedule helps:
Keep your Ford running efficiently
Help identify issues early to help keep your service needs affordable and predictable
Optimize your Ford for performance.
Here is a list of common checks and inspections for your Ford:
Engine oil level
Function of all interior and exterior lights
Tires for wear and proper pressure, including spare
Windshield washer fluid

We recommend that you follow your owner's manual for a vehicle-specific maintenance schedule. You can also access the manual along with your service history from your FordPass™ app.99 
...less
Vehicle Care and Maintenance
Right Tires. Right Fit. Right Care.
Part of maximizing your vehicle's performance is having the right tires and maintaining them. Get expert advice finding the right tires at the right price and how to care for them.
...less
Seasonal Maintenance Tips
Seasons change and so do vehicle maintenance needs. By following a few easy tips, you can help get your Ford ready for different weather conditions.
...less
FordPass Rewards141 
Earn valuable Points as a FordPass member and redeem them towards Ford Service, accessories and more.141
...less
Current Offers & Promotions
Stay in the loop to receive exciting offers, promotions and announcements from Ford Canada.
...less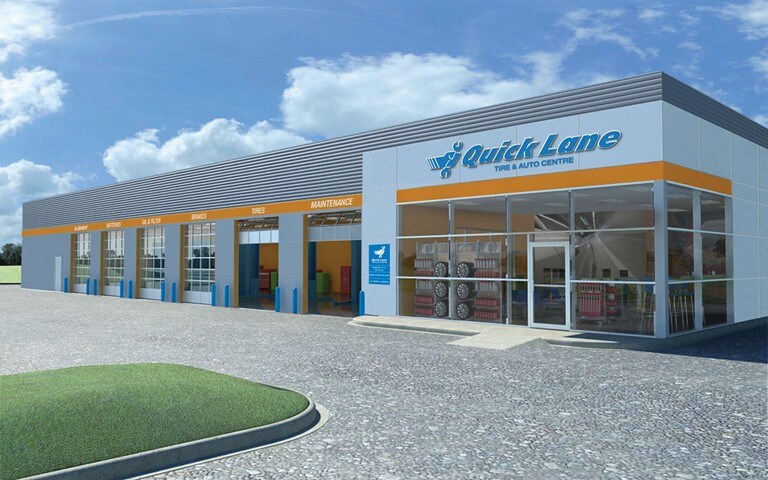 Servicing All Makes and Models
At Quick Lane® Tire & Auto Centre, we provide the expert auto service you need - for any brand of car, truck or SUV. No appointment necessary.
...less