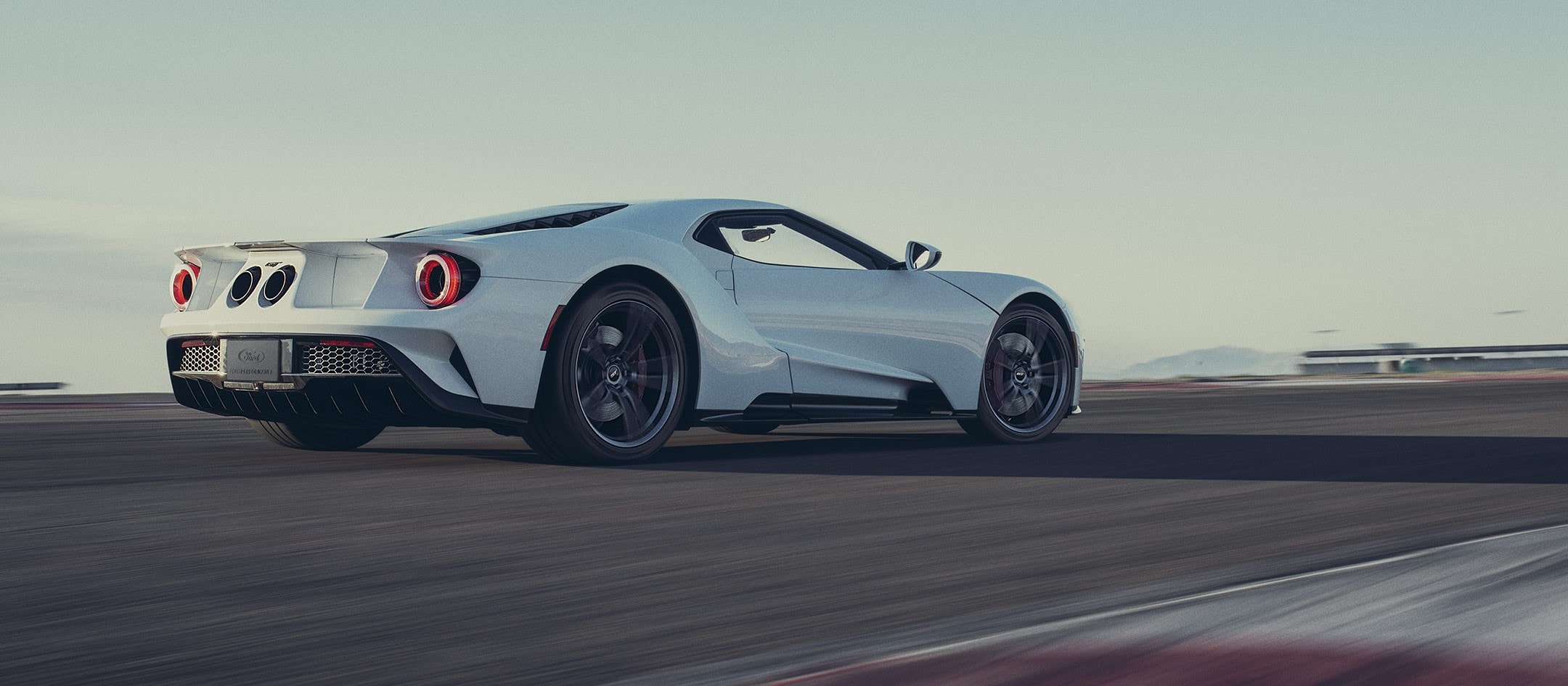 The Ford GT.
This is what true innovation looks like. From its 3.5L EcoBoost® V6 technology to its ultra-efficient ...more
aerodynamics, the Ford GT is the culmination of everything great we do at Ford. And it's the same passion for innovation that can be seen throughout our entire vehicle lineup. ...less
You've Never Seen Anything Like This Before.
Innovation. That's what the Ford GT is all about. From its aerodynamically optimized shape to its multifunctional buttresses to its extraordinarily powerful 3.5L EcoBoost® V6 engine, everything about the Ford GT is designed to deliver pure performance. 
...less