FORD PROTECT
FORD PROTECTION PLAN
Protect your vehicle and your budget from unexpected repair costs with a Ford Extended Service Plan, or keep your vehicle at optimal performance with a Ford Maintenance Protection Plan.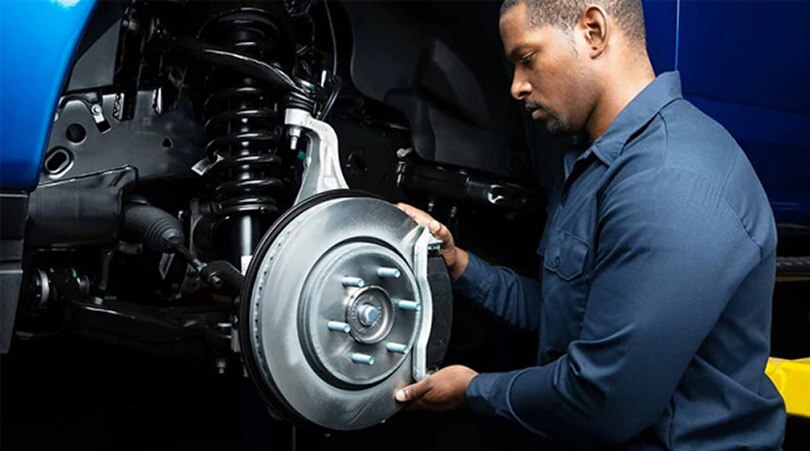 WHICH FORD PROTECT PLANS ARE RIGHT FOR YOU?
Choose an Extended Service Plan and Maintenance Plan for the ultimate ownership experience and coverage for unexpected vehicle repairs.
EXTENDED SERVICE PLANS
Plans may include:
FORD POWERTRAINCARE
29 COMPONENTS COVERED
Coverage to keep you on the road - includes select engine, transmission, and drive-train parts.
PowertrainCARE Plan Brochure >
FORD BASECARE
84 COMPONENTS COVERED
Includes select engine, transmission, and drive-train parts, plus select steering, suspension, brake, electrical, and air-conditioning components.
FORD EXTRACARE
113 COMPONENTS COVERED
Includes all BaseCare components, plus select high-tech parts, including cruise control and power windows.
FORD PREMIUMCARE
1000 + COMPONENTS COVERED
Includes all BaseCAre and ExtraCare components, plus a more complete list of high-tech parts, emissions, audio, and safety components.
FORD PREMIUMCARE PLUS
The easiest choice for the ultimate plan includes all BaseCare, ExtraCare, and PremiumCare components plus increased first day rental vehicle coverage, 0 deductible and LED/HID lamp and headlamps.
PremiumCARE Plus Plan Brochure >
FORD DIESELCARE
A custom plan for Ford vehicles with select Power Stroke Diesel engines.
FORD TIRE AND RIM PROTECTION PLAN
ALL WHEELS AND TIRES COVERED
Repair or replacement of all tires and wheels purchased during your plan period, plus Tire mounting, balancing and valve stems, Tire pressure monitoring system (TPMS) sensors, system reprogramming and/or TPMS replacement and Coverage up to 8 years.
Tire and Rim Protection Plan Brochure >
MAINTENANCE PLANS
Plans may include:
FORD MAINTENANCE PROTECTION PLAN
Your vehicle will be covered for manufacturer-recommended scheduled maintenance and replacement of select common wear items like brake pads & linings, brake rotors, engine belts, spark plugs, shock absorbers, wiper blades, light bulbs, and clutch discs.
Ford Maintenance Protection Plan Brochure >  
FORD BATTERY ELECTRIC VEHICLE (BEV) MAINTENANCE PLANS
Get comprehensive coverage specifically tailored for your Ford battery electric vehicle. This includes Ford recommended schedule maintenance as outlined in your vehicles owners manual. Coverage for select wear items when required due to normal wear or defect.
Ford Battery Electric Vehicle (BEV) Maintenance Plans Brochure >