About Ford
Ford of Canada's operations include a national headquarters, three regional offices, three vehicle assembly and engine manufacturing plants, two parts distribution centres, two Research & Development sites, and three Connectivity and Innovation centres. Ford employs approximately 8,000 people in Canada, while an additional 18,000 people are employed in the more than 400 Ford and Ford-Lincoln dealerships across the country.
...less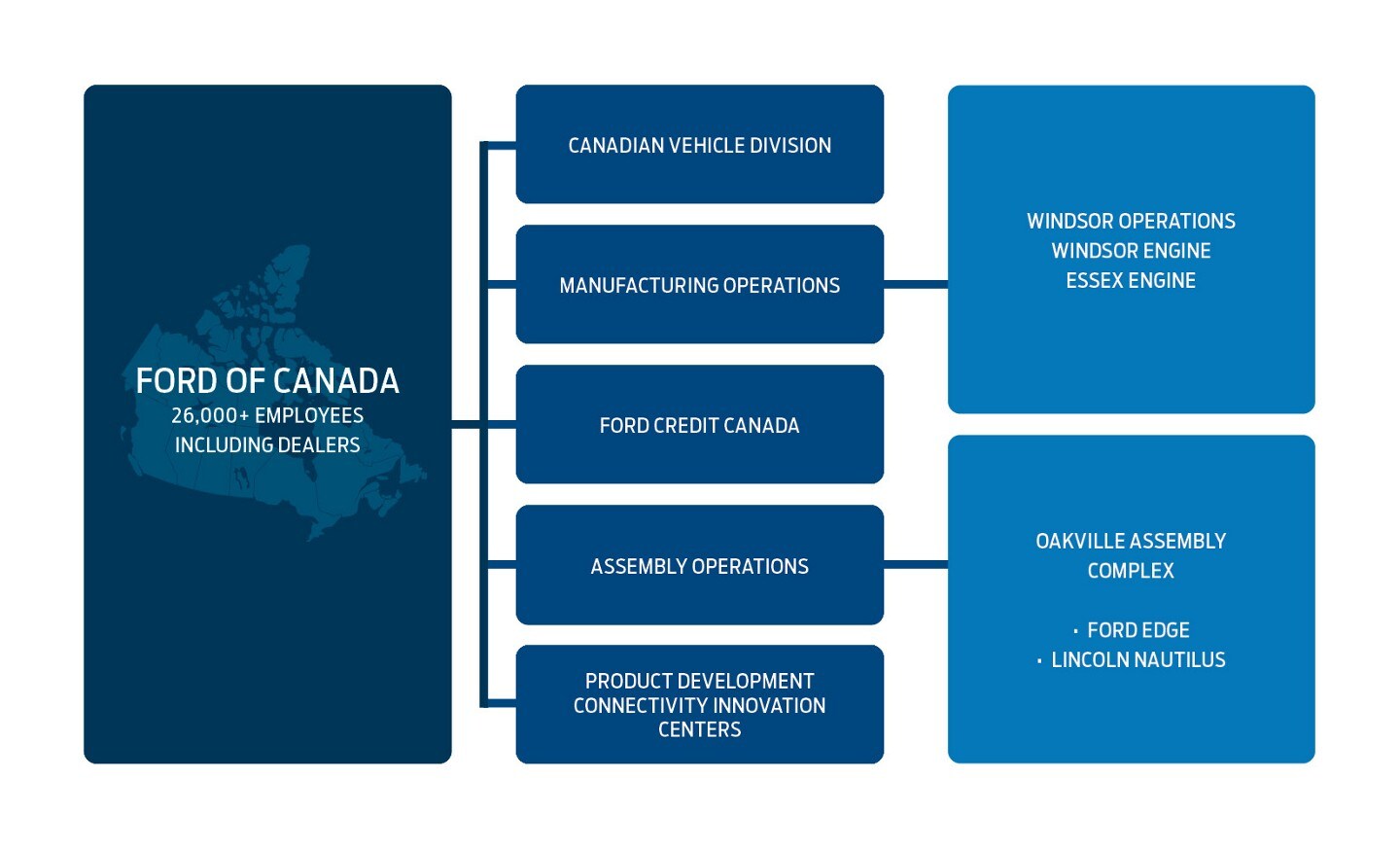 The Ford of Canada Heritage
We've accomplished a lot in the last hundred years. Find out more about where we came from and where we're headed.
...less