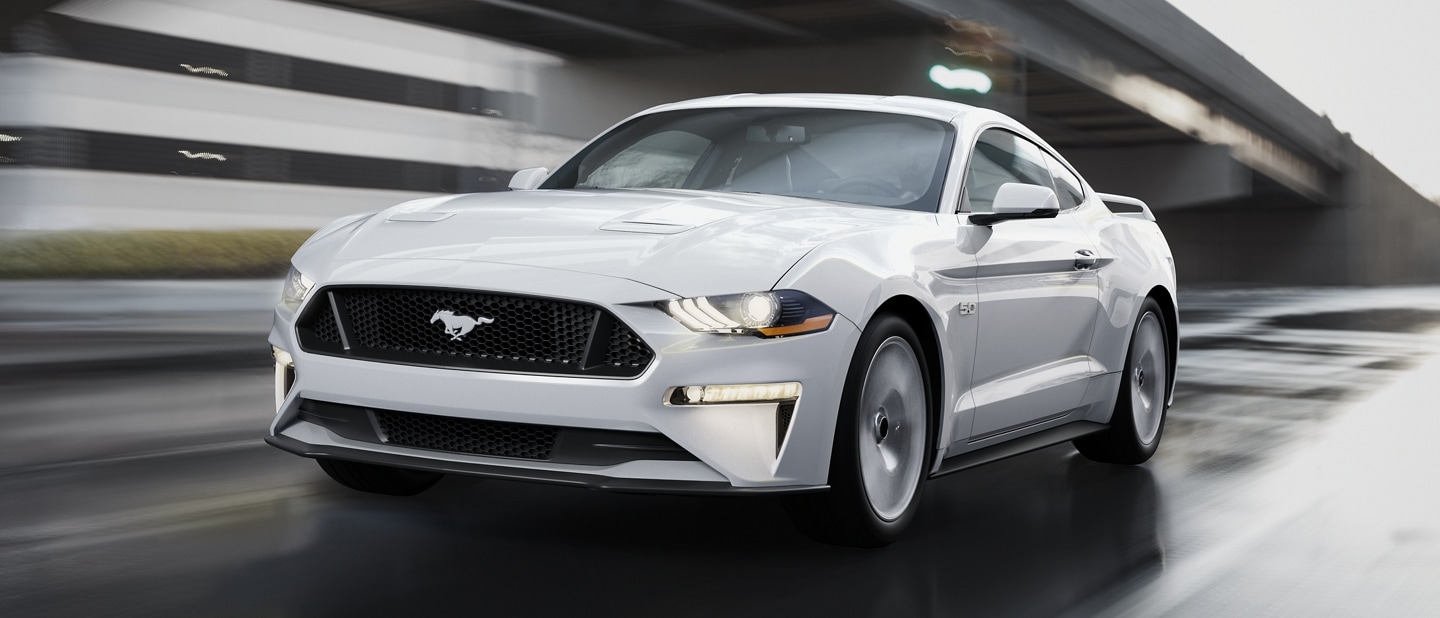 A Blur Never Looked So Good
It's the classic performance car that only gets better. Get ready to rumble with the Mustang® Mach 1® and Mach 1 Premium models, with aeronautically inspired design and unprecedented performance. If you're looking for fun with the top down, there are also the EcoBoost® and GT Mustang convertibles. And because your Mustang model should fit you, there are 16 different wheel styles, unique colour choices, a range of available seats and a ton more opportunities to customize your ride.
...less
The Awe-Inspiring Mustang® Mach 1®. Immaculate in Action
Mustang® Mach 1®

Mustang® Mach 1® performance is evident even before you get behind the wheel. Its streamlined design and styling cues include a front fascia and grille for excellent cooling and aerodynamics. Plus, low-gloss Magnetic and Black accents as well as hood and bodyside stripes evoke heritage dating back more than five decades. Inside, comfortable and conforming RECARO® cloth sport seats support you while a Mach 1® IP badge with a unique chassis number complements its distinctive look and feel. * ...less

Now Make It Yours

The Mustang® Mach 1® Premium model was built for precision on curves and straightaways. Its sculpted build includes 19" Magnetic-painted aluminum wheels, a bright 4.5" exhaust tip and a hood accent stripe. The premium design flows into the interior with aluminum pedals, a Dark Spindrift aluminum instrument panel and a white cue ball shift knob. So strap in, get comfortable with driver memory seat recline, colour accents and climate control, and embrace the adrenaline. * ...less
Open It Up
A Mustang® convertible is a thrill ride all its own, and in an EcoBoost® or GT convertible that top-down excitement is just one touch away. Each also comes with a high-powered engine, getting you in touch with the rush of the open road. And even with the top down, there's still plenty of room in the trunk.
...less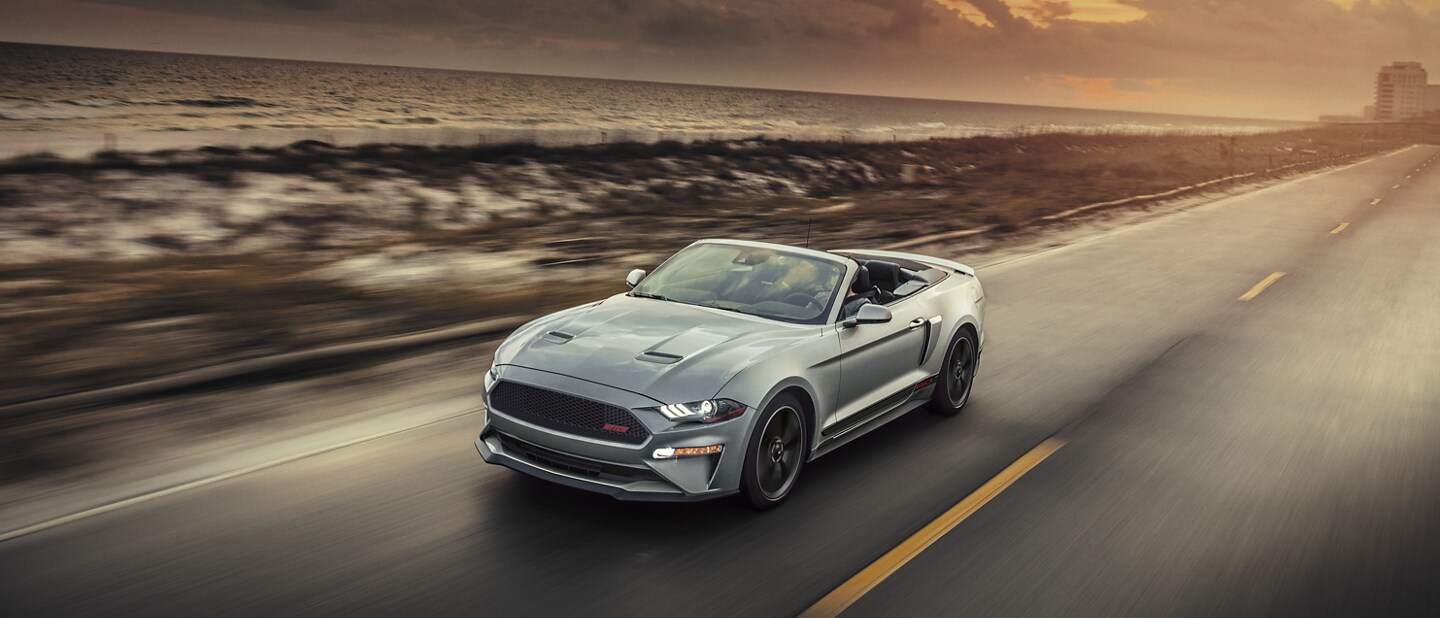 Raw Power Meets Refined Comfort
Welcome to the nerve centre. Available amenities including heated and cooled seats, an accent-stitched centre console and a heated steering wheel make you feel like a part of the machine. And with the push-button start, you truly have the power of a Mustang® coupe or convertible at your fingertips.
...less
Choose Your Wheels
Wheels make the car. Select the ones that fit your style.
...less