The Ford Mobility Program
When it comes to mobility, if you have a physical disability or health condition you may feel short on answers, long on questions and unclear of where to start. What you need most is support and guidance. That's why we created The Ford Mobility Program – so everyone living with extended mobility needs can regain their independence. We're committed to guiding you through every step of the process in choosing, financing and adapting a vehicle as well as offering financial reimbursements to help offset your extra expenses.


Adapting Your Vehicle
Whether you're a person with a physical disability, have a loved one with extended mobility needs or are an organization transporting those with health conditions, Ford Mobility is here for you.
Before installing adaptive equipment, we recommend that you take the time to assess your driving needs so you can get back on the road safely. With the correct guidance, you can ensure your vehicle is adapted correctly to fit your lifestyle.
...less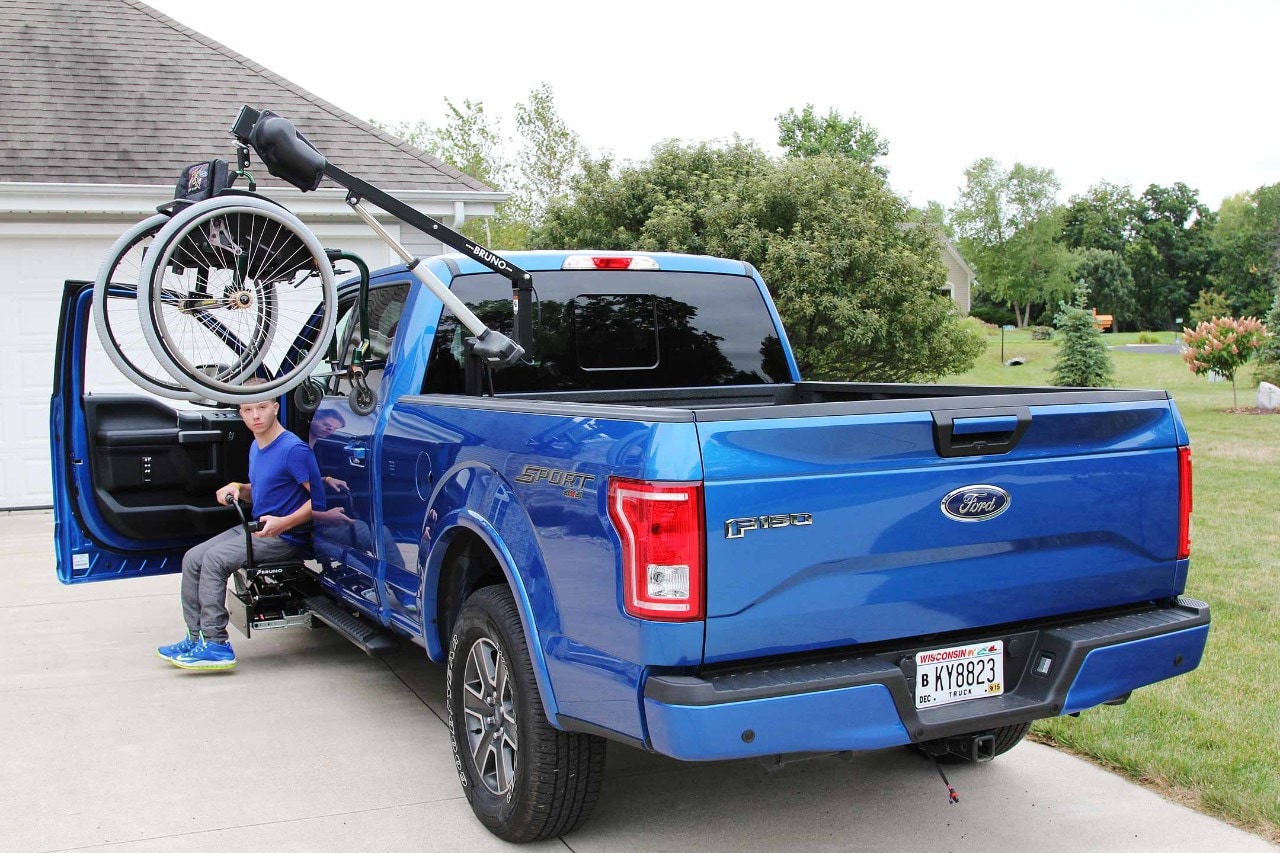 Gain Independence With Adaptive Equipment
Regaining your independence and helping you to be self-sufficient are sometimes as simple as selecting the right adaptive equipment.
There is a broad range of equipment including: carriers, door openers, hand controls, lifts, parking brakes, power assist seats, steering devices and wheelchair restraints. Equipped with the right adaptive equipment, let nothing hold you back.
...less
Learn About the Reimbursement Program
Living with a physical disability or health condition comes with its challenges. Unfortunately, costs that quickly add up can be one of them. For that reason, Ford Mobility created a reimbursement program to help offset some of those extra expenses.
When purchasing or leasing a new Ford of Canada vehicle, you may be eligible to receive up to $1,000 towards the installation of adaptive driving aids or equipment.