Hit the road with confidence.
Every new Ford of Canada vehicle includes emergency Roadside Assistance during the powertrain coverage period of your New Vehicle Limited Warranty.
If you ever need a tow, a jump-start or emergency travel reimbursement, call Ford Roadside Assistance toll-free at 1-800-665-2006 or use our Roadside Assistance app130 to get help anytime, anywhere in Canada or the continental United States.
...less
Program Coverage Overview
Your Roadside Assistance Coverage is available 24 hours a day, 7 days a week for anywhere you travel in Canada or the continental United States. So, get out there and drive. We'll be there if you need us.
...less
Claims and Reimbursements
We hope you never need to use Roadside Assistance, but if you do, click below to learn how to submit a claim.
...less
Contact a Rep 24/7
If you ever need help, we're available 24/7. Simply call us at 1.800.665.2006 or submit a request for service through the Roadside Assistance app.
For frequently asked questions, click below.
...less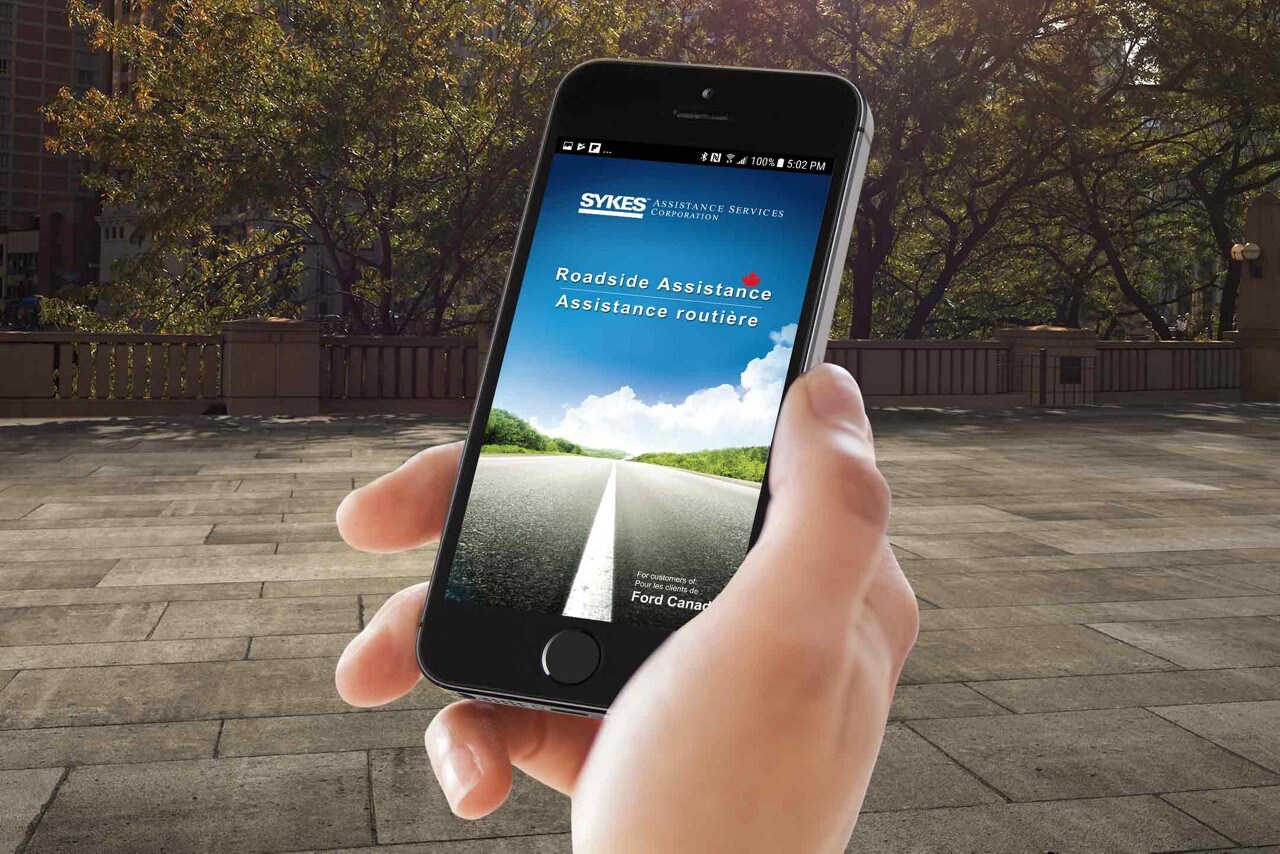 Roadside Assistance App
Flat tire? Dead battery? Need a tow? The Roadside Assistance app130 has you covered, providing additional convenience at your fingertips!
When requesting a service using the app130, you'll receive real-time arrival estimates and status updates directly on your phone. The app also allows you to:
Register multiple Ford vehicles under one account
Avoid waiting on hold, with prioritized service
Use device GPS capability to pinpoint your location
Request agent call back
The Roadside Assistance app130 is there when you need it, providing peace of mind for your Ford-driven adventures.
Download the Roadside Assistance app today.130
...less