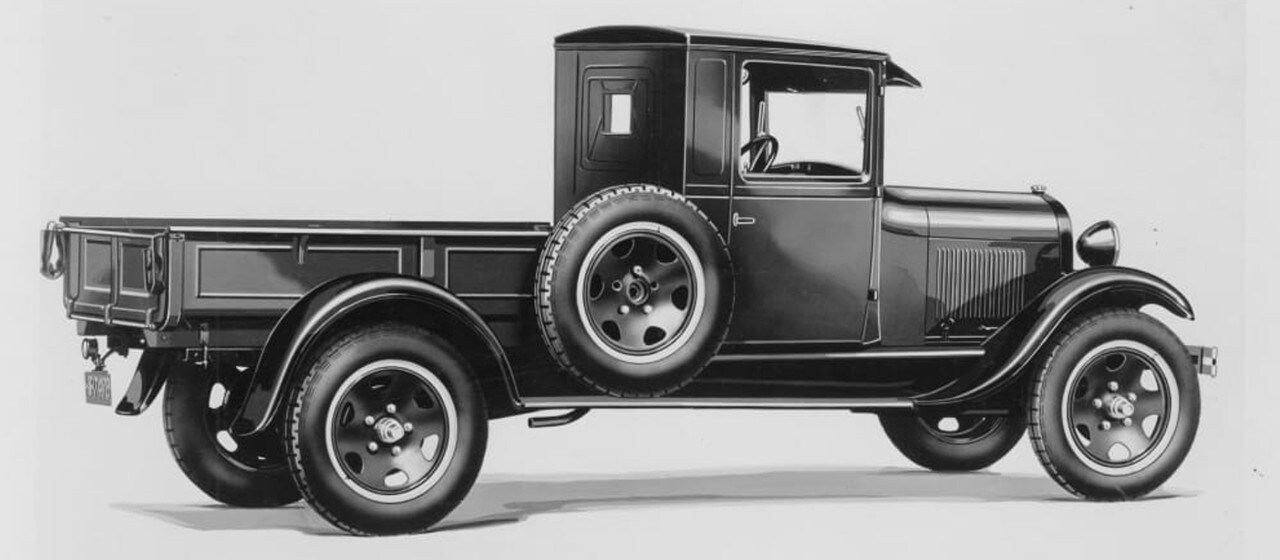 Ford Motor Company of Canada began building trucks during the Model T years. As in the U.S., they were known as Model TT's. One major departure from the American trucks came in 1928 - during the Model AA era.
In order to adequately haul heavier loads, Ford Motor Company of Canada began building trucks with dual-wheel rear axles. These were dubbed Model AAC ("C" for Canada). It was not until 1930 that the U.S. built dual-wheel trucks.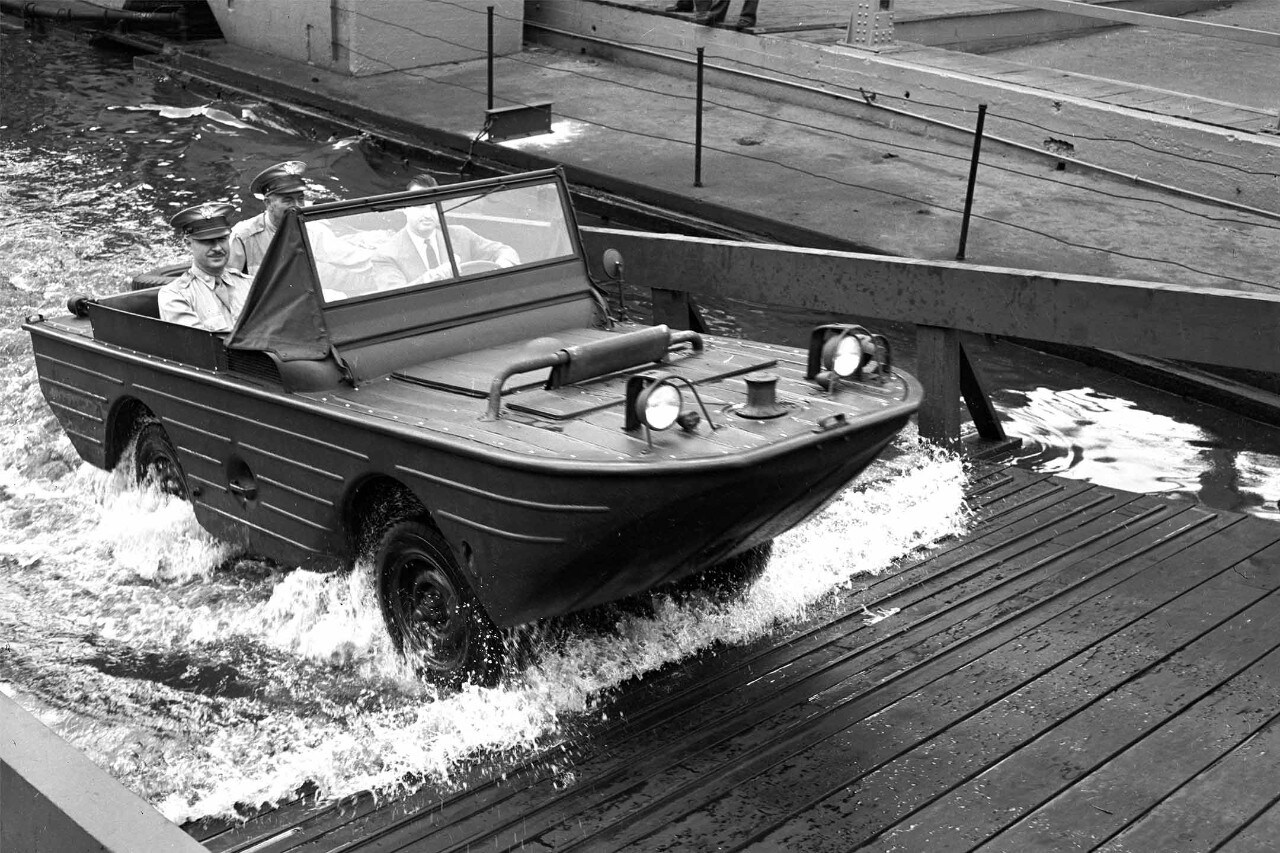 Military Vehicles
During World War II, Ford Motor Company of Canada produced some 335,000 vehicles for defence. Some were cars, station wagons and trucks similar to civilian models.

Ford built a large number of trucks known as CMP's (Canadian Military Pattern). Bodies conformed to a military design, but used Ford running gear. (General Motors also built CMP's, using Chevrolet power train.)

Ford Motor Company of Canada also produced military vehicles known as Universal Carriers.  More


...less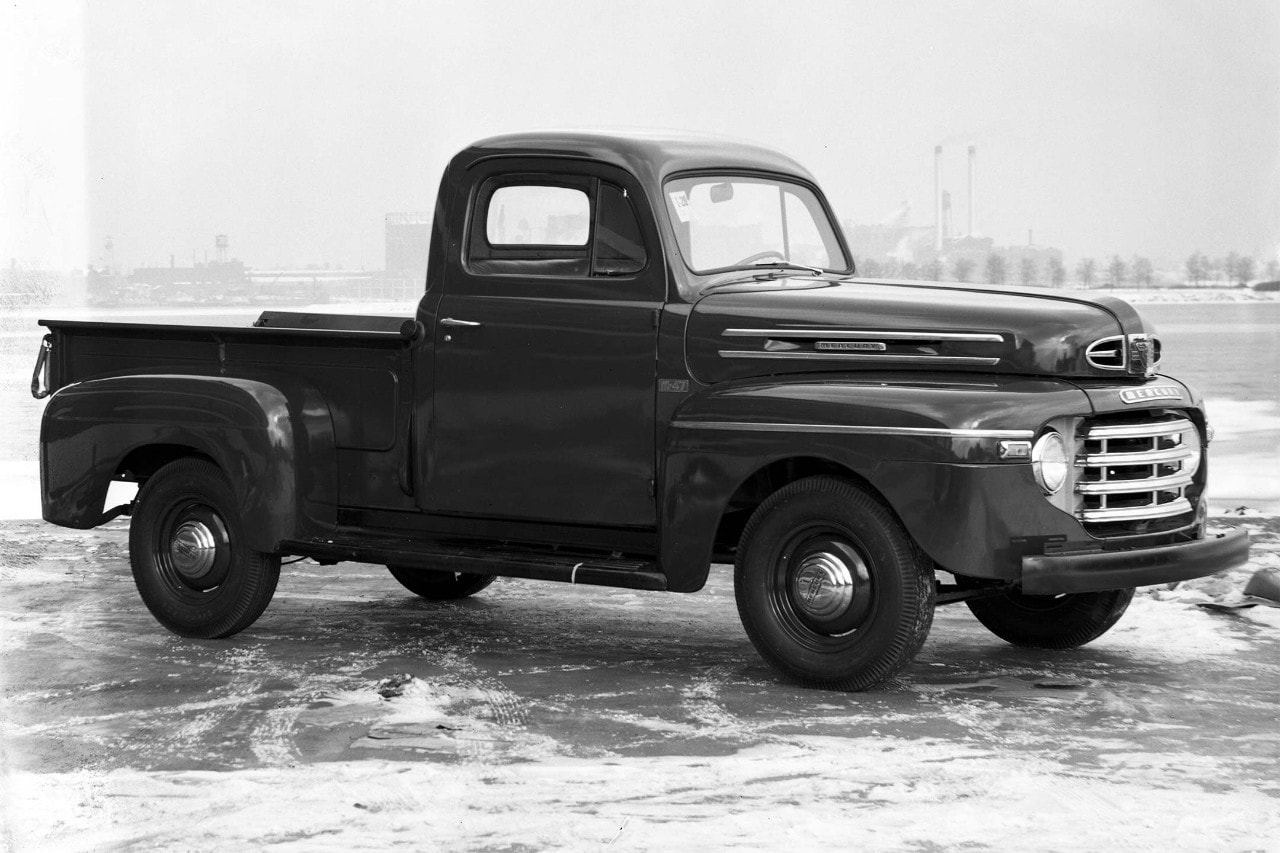 Mercury Trucks
Right after World War II, when Ford Motor Company of Canada setup the Ford/Monarch and Mercury/Lincoln dealership networks, a new truck line was established. All Mercury dealers had Mercury trucks to sell. After the wartime shortage of chrome, and the painted grilles on the Ford trucks, the new Mercury trucks were spectacular.
Their grilles had six broad horizontal chrome bars, a large chrome cap at the tops of the grille, a broad chrome enhancement along the middle of the hood, and chrome headlight and parking light rims.  More
...less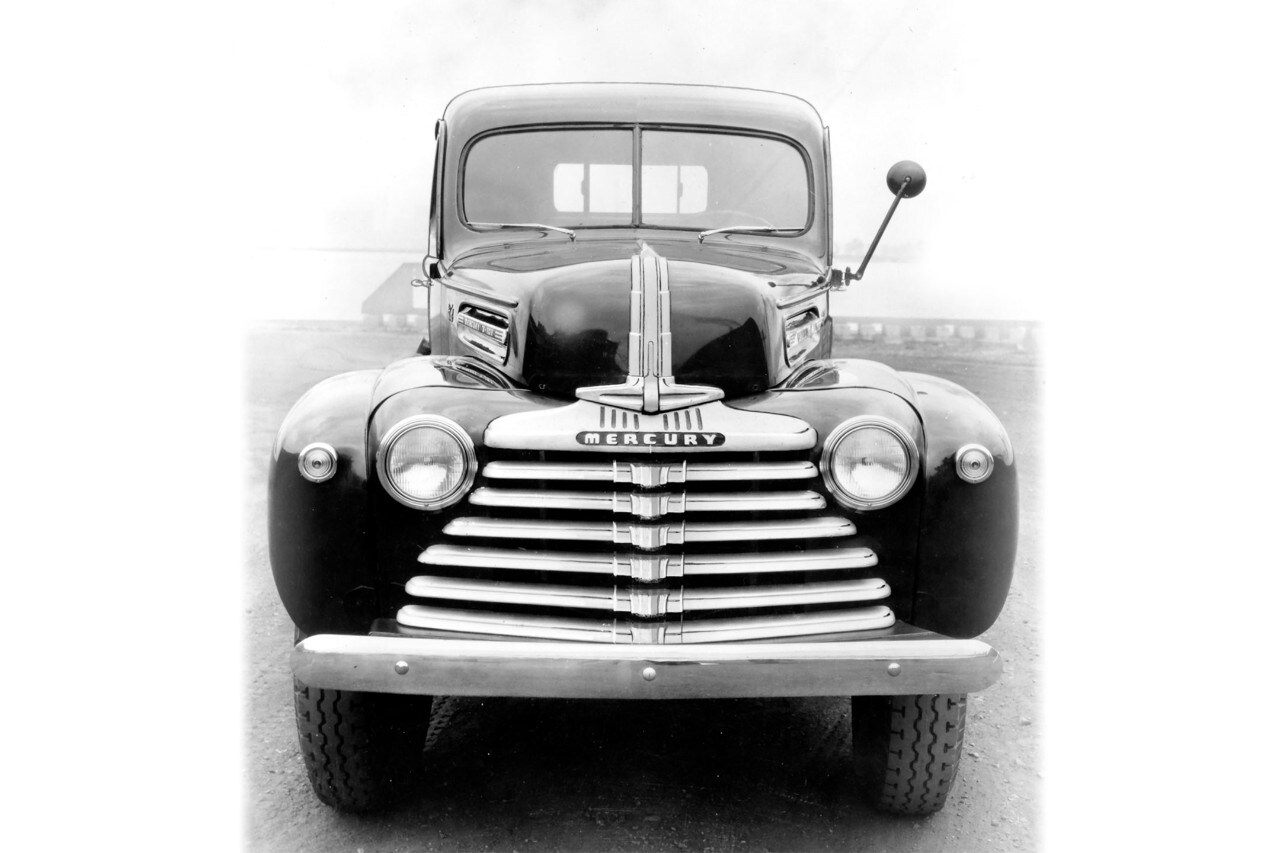 Meteor Trucks
Ford introduced its new all-steel station wagon for 1952. It was called the Ranch Wagon, and there was a similar Ranch Wagon in the Meteor lineup. Ford had a sedan delivery based on the Ranch Wagon body, so Meteor also offered a sedan delivery.
Though production was never very high, Meteor sedan Deliveries were produced though to 1961, when just 67 were made.  More


...less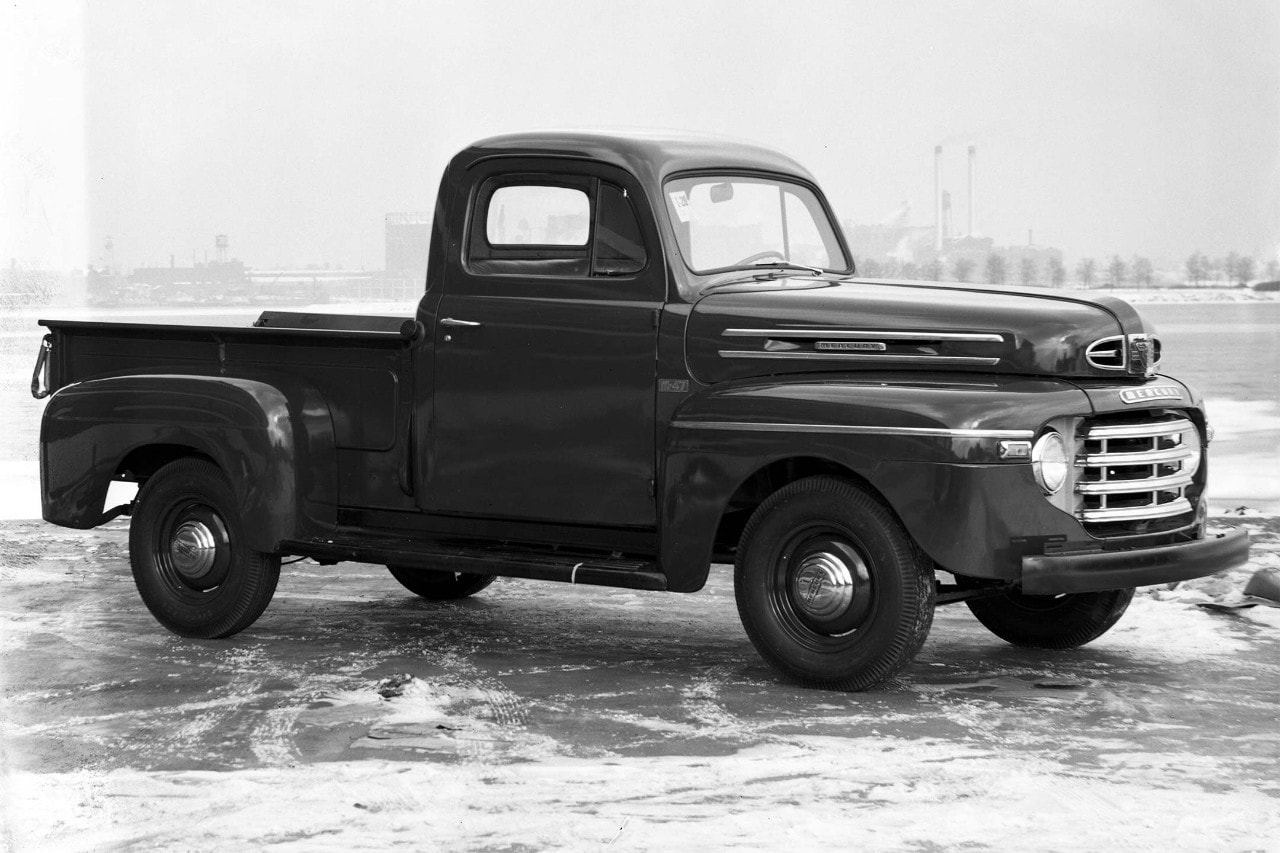 Import Fords
The Ford Motor Company of Canada, Limited began importing British-built Fords since 1933. There were only 10 brought in that year, but after World War II, Canadians developed a great fondness for Ford imports.
Over the years, foreign-built Fords have come from Great Britain, Germany and South Korea. All were the same models available to the Americans.  More

...less