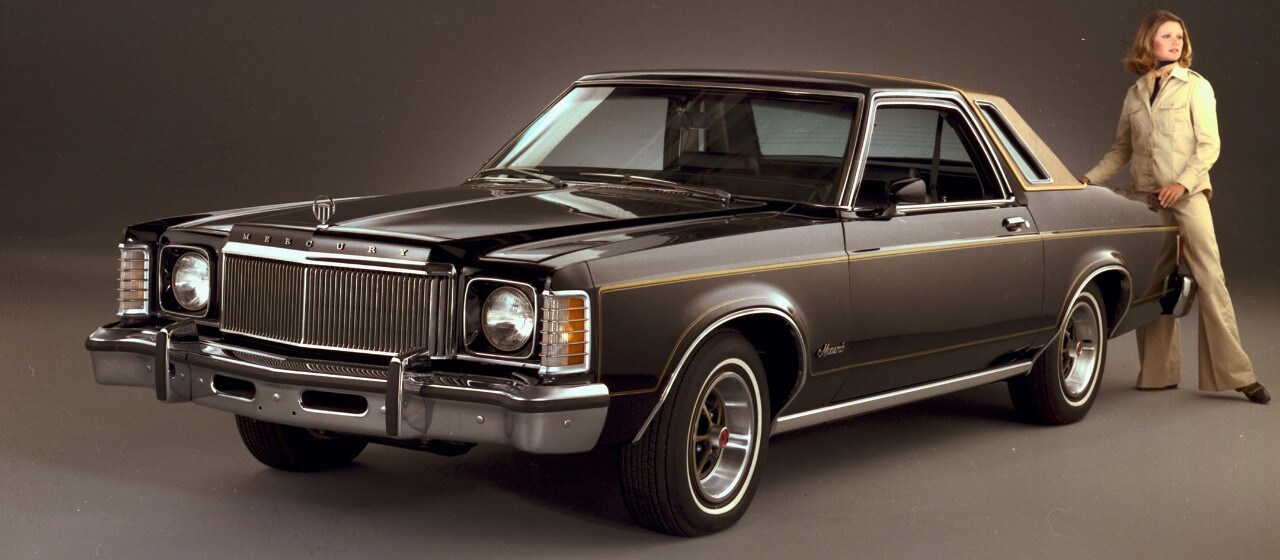 Generally, Fords built in Canada mirrored their American counterparts. At times, a body type may have been omitted from Canadian production, but still offered in limited numbers as an import.
However, there was one was one leading deviation by post-war Canadian Fords from the U.S. pattern. That concerned all the 1954 Fords. It was for that year the U.S. discarded the old flat-head V-8 to introduce the new more powerful ohv V-8.
Ford Motor Company of Canada did not offer the new engine until the 1955 models. So, the 1954 Canadian-built Fords retained the old flat-head V-8. For 1952 and 1953, all Ford used the 239 cid 110 hp engine.
However, the 1954 Customline and Crestline series got the larger 255 cid version, rated at 120 hp. That was the engine the two upper lines of Meteor had used.
When the new V-8 came to Canadian Fords, it was the 272 cid engine rated at 162 hp. No power-pack or other engine options were available.
Finally, after a 15-year delay, the six-cylinder motor was available as a delete option in the early spring of 1956.
In any 1957 Fords which did not have the six, the new V-8 appeared. It displaced 272 cubic inches like the American-made Fords. However, the power rating was only a 190 hp in Canada, but 205 in the U.S.
In subsequent years, engines in Canadian Fords were similar to American models. Some power ratings may have differed, and some optional engines may not have been obtainable in Canada.
After, the Canada-U.S. Auto Pact came into effect in 1965, a greater quantity of the models not made in Canada were imported duty-free from the States. The Mustang and Thunderbird are two examples.
On very rare occasions, dealers would concoct a variation from the normal production model. In 1968 and 1969, at least one Ford dealer sold a special Custom two-door sedan model. It featured a vinyl-covered roof, and the LTD front end with hidden headlights. This was an unusual combination of prestige in the very bottom end of the full-size Ford range.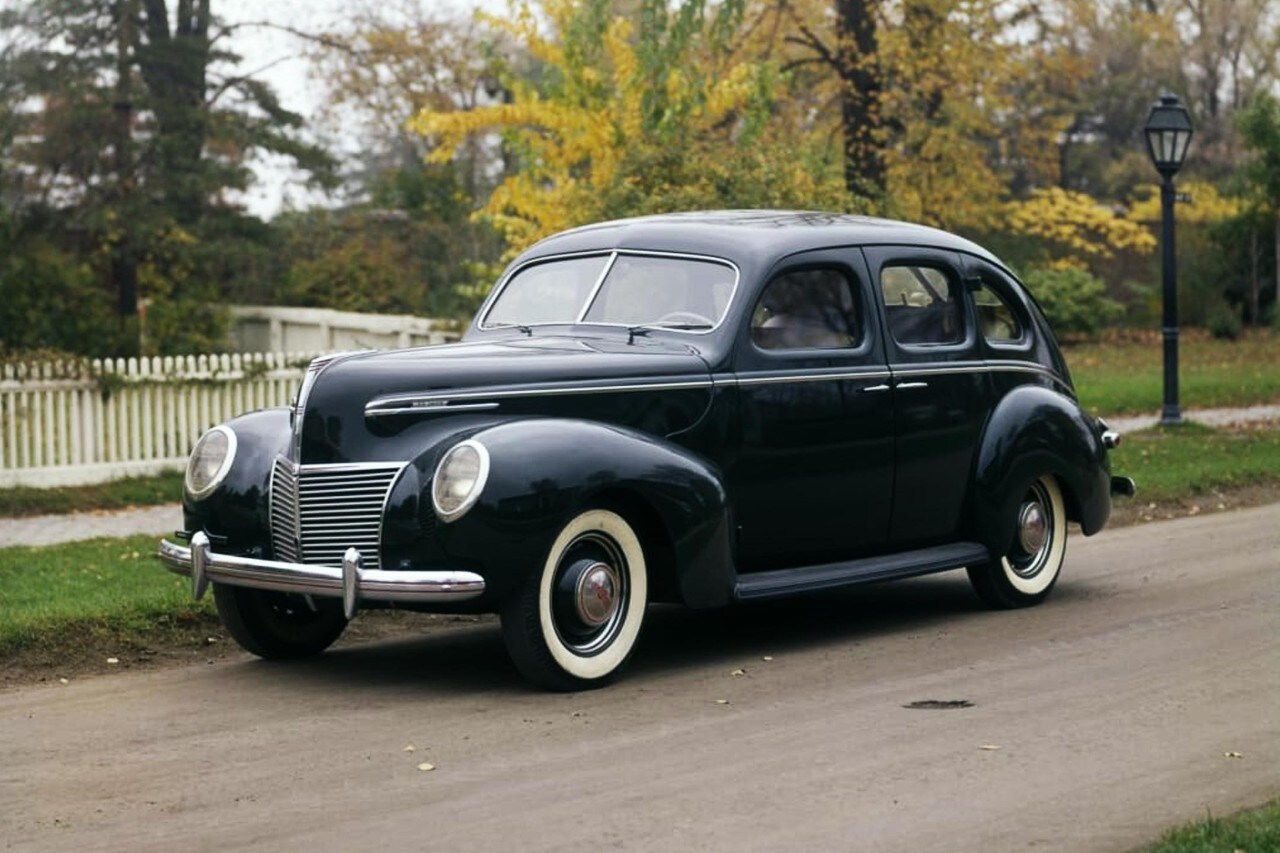 Mercury 114

In 1939, the 703 Ford dealers across Canada sold both Fords and Mercurys. A few dealers sold Lincolns. After World War II, Ford Motor Company of Canada split their dealer network into two divisions. Existing dealers sold Ford, the new Monarch, and Ford trucks.
A new branch of dealers sold Mercurys, imported Lincolns, and a new line of Mercury trucks. By 1947, Ford Motor Company of Canada had 1,113 dealers, 353 of which were Mercury-Lincoln outlets.
Because Ford was in the low-priced field, it was more popular in Canada than the medium-priced Mercury. So that the new Mercury dealers could get a piece of the low-priced action, a smaller lower cost Mercury line emerged.  More


...less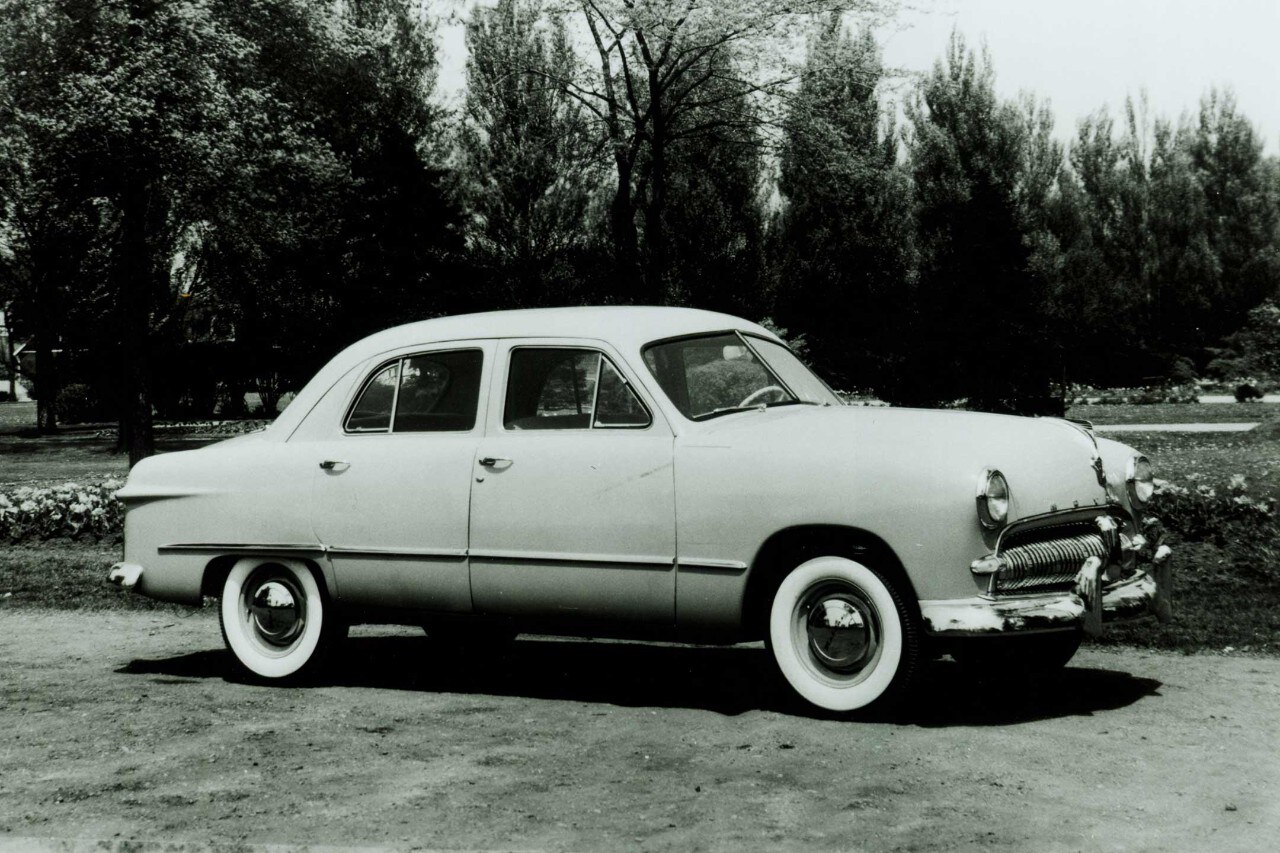 Meteor (Phase 1)
All Ford products shed their old prewar styling for a postwar new look. Of course, Ford of Canada's unique models also embraced the new styling.

A June 25, 1948 press release stated, "The Mercury and Lincoln division of Ford Motor Company of Canada, Limited announced today that it would shortly introduce a brand new automobile in the low-priced field, to be known as the 'Meteor.' It will be exclusive to the Canadian market and will be distributed by the Mercury and Lincoln dealers across the Dominion."  More


...less
Monarch
When the Ford Motor Company of Canada, Limited developed the Mercury 114, Mercury dealers had an advantage over Ford dealers. They could sell cars in both low- and mid-priced fields. So that the Canadian Ford dealers could compete on a level playing field, Ford of Canada established a new make in the Mercury 118 class. Based on Mercury, it was called Monarch, and made its debut in 1946.

It used a chromed Mercury grille frame, and replaced Mercury's many thin vertical bars with three horizontal bars. Below the main grille, Mercury had two long oval openings. Monarch had these also, but placed just one bar across each instead of two as Mercury had.  More


...less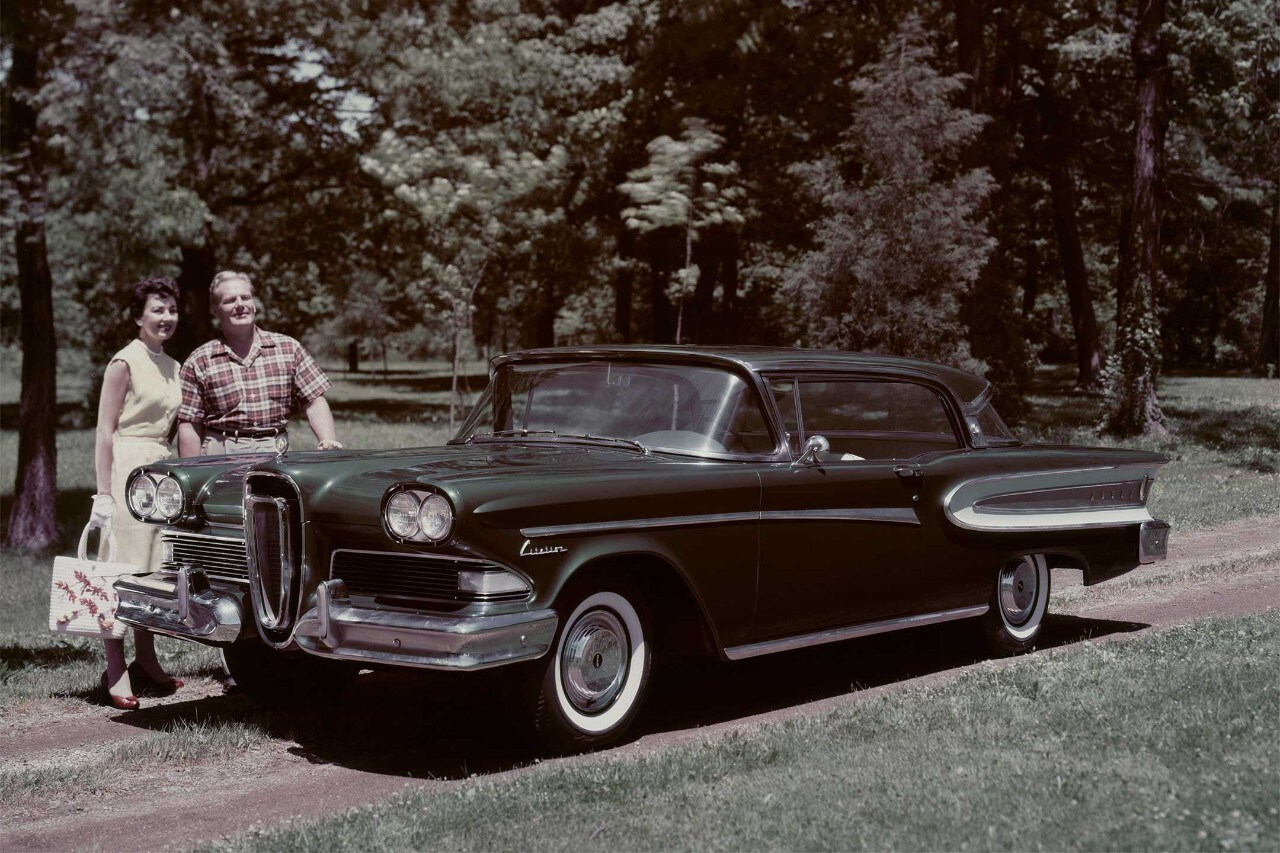 Edsel

Few cars have ever been introduced with as much hype and excitement as the Edsel. It brought in huge crowds to kick its tires, but failed to find many buyers.

Ford Motor Company of Canada made a wise decision by having existing Ford dealers handle the Edsel. In hindsight, it was much better than setting up an entirely new dealer network as was done stateside.  More

...less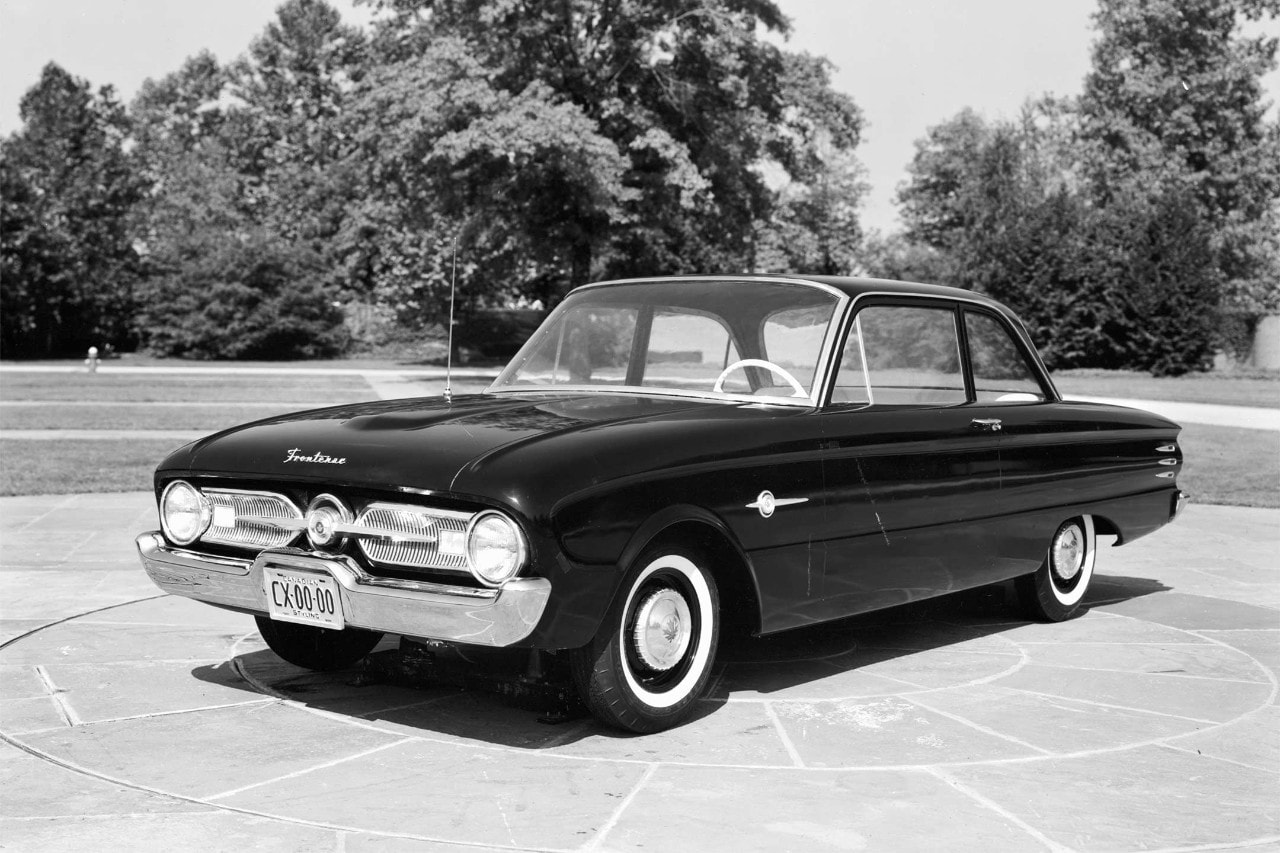 Frontenac

Frontenac was a Governor of New France in the latter 17th century. His name was used on a Canadian car built by Durant in 1931. When Ford Motor Company of Canada introduced a compact car for 1960, it seemed strange that they chose a name used by another company. But after 29 years, only the oldest of car trivia fanatics would remember.

The Ford Motor Company of Canada, Limited was keeping quite a level playing field for its two dealer chains. For just about every model the Ford branch sold, the Mercury-Meteor branch had a comparable model to sell.  More


...less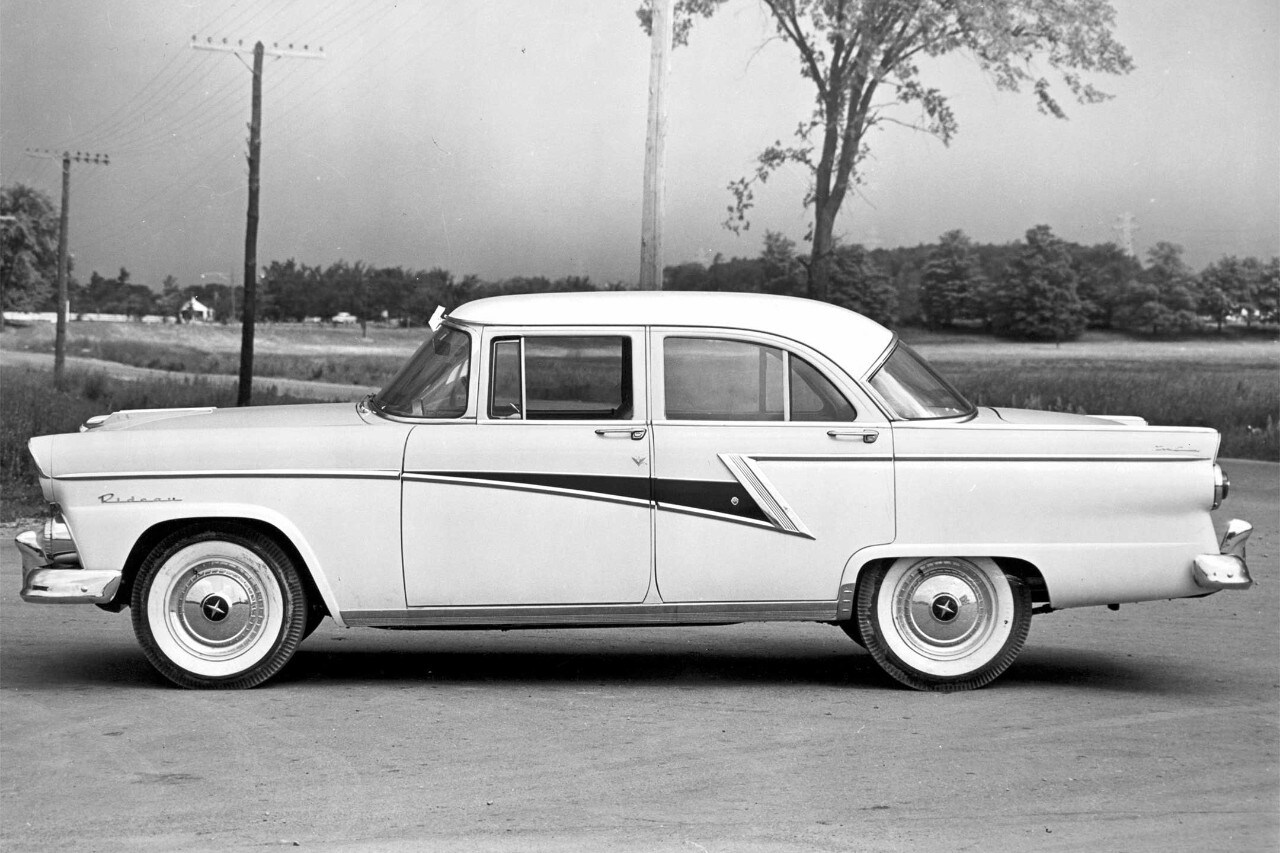 Meteor (Phase 2)
The sudden and late decision by the U.S. to stop making the Mercury Meteor left Ford Motor Company of Canada in a dilemma. Some quotes from the PRODUCT IMAGE AND STRATEGY document from Ford of Canada's Product Planning Office sheds some light on how the Canadian company responded to this predicament.

"The Meteor's principal competition is the Pontiac, the industry leader. . . .The Canadian Pontiac has the U.S. Pontiac Catalina body shell with a Chevrolet chassis and driveline including 230 CID six cylinder engine."  More


...less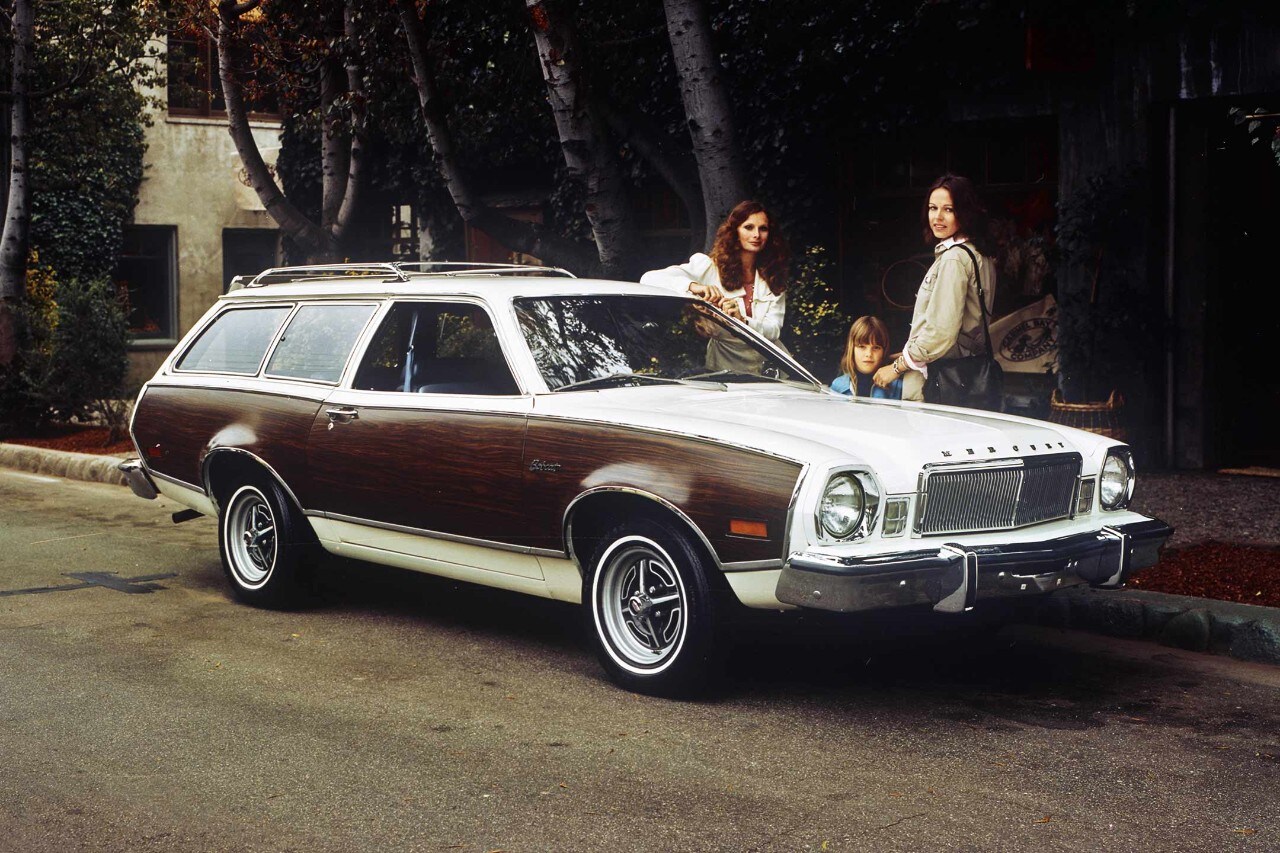 More Unique Mercurys
The Ford-based Meteor was heralded by the Mercury 114. Likewise, a low cost Mercury model preceded the Mercury-based Meteor. For 1963, Ford Motor Company of Canada made available the Mercury 400.

This Canadian-only, entry-level, full-size Mercury looked like a stripped Monterey. There were no Monterey nameplates on the car, nor was there any 400 ID's.  More


...less