Post-War Fords - More Unique Mercurys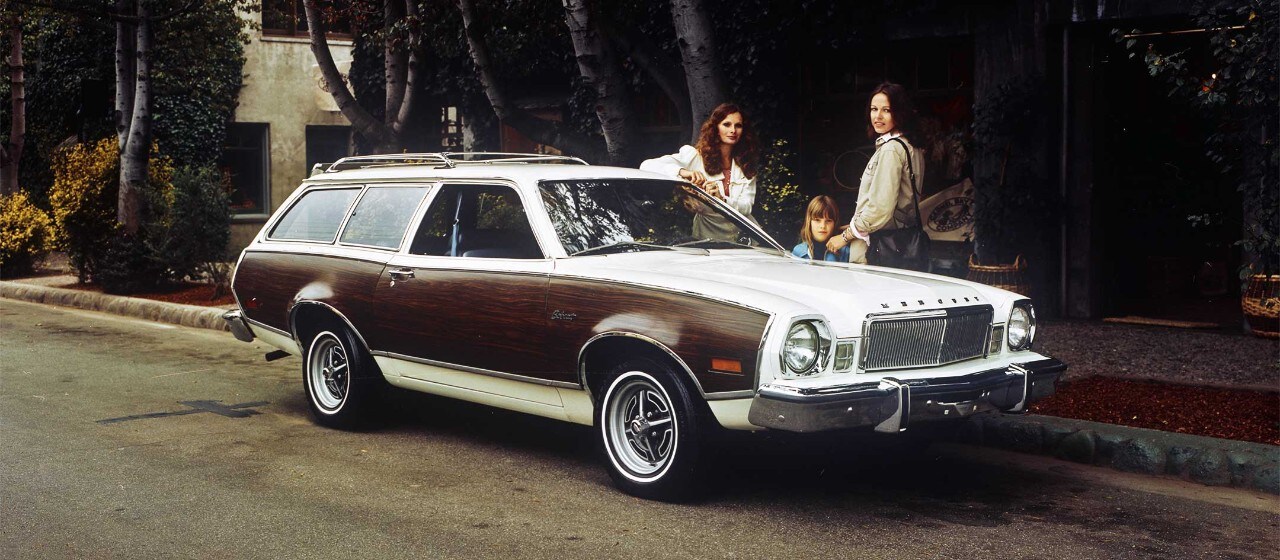 The Ford-based Meteor was heralded by the Mercury 114. Likewise, a low cost Mercury model preceded the Mercury-based Meteor. For 1963, Ford Motor Company of Canada made available the Mercury 400.

This Canadian-only, entry-level, full-size Mercury looked like a stripped Monterey. There were no Monterey nameplates on the car, nor was there any 400 ID's.

As in the Canadian Monterey, the base engine was Ford's 223 cid 138 hp, and Ford's 352 cid 220 hp was the standard V-8. Three optional V-8's ranged from 300 to 405 hp.

Base prices were $2929 for the 2-door sedan and the 4-door was $2991 - the only body types built. Those prices were almost $200 less than comparable Montereys, and less the $300 over comparable Ford Custom 300 models. Despite very low-key promotion, total production amounted to over 6800.

Eleven years later, Ford Motor Company of Canada introduced a much more popular Mercury model. It was a mini Merc, based on the little Ford Pinto and called the Bobcat. This gave Mercury dealers across Canada entrance into the growing subcompact market.

The Bobcat first appeared as a 1974 model one year before our American cousins could buy it. In its initial form, the Pinto body had a broad bright grille with small squares. Rectangular parking lights were located in each end of the grille. Above the grille was the Mercury name spelled in block letters.

The name also appeared across the back. Tail-lights were something like Pinto's but double length.

Bobcat's motors were the same as Pinto's. A 122-cid 80 hp four was standard, and 136 cid option provided 88 hp. Also like Pinto, the Bobcat came in three body styles: 2-door sedan, 3-door hatchback, and 2-door station wagon. A Villager option for the wagon added simulated woodgraining on the sides and back.

The Bobcat's price range was $2874 to $3157, which was about $200 more than Pinto.

Practically 10,000 Mercury Bobcats were sold in calendar 1974. That was about half the number of Pintos sold, which was quite good considering the Pinto was already well known and firmly established in the marketplace.

Despite its popularity, Ford of Canada handed Bobcat production over to its American parent. Their first Bobcat--the 1975 model--had a different frontal appearance, which bore some resemblance to other Mercury models. It was imported by Ford of Canada, under terms of the Canada-U.S. Auto Pact.

However, Canadians were not so fond of the American Bobcat. Sales tumbled 30% in 1975.
Despite the one-year life of the 1974 Canadian Bobcat, it did not die immediately. The 1976 Pinto copied its front end styling.

Some Grand Marquis were made in Mexico from 1991 to 1995. Otherwise, Ford of Canada has produced all Mercury Grand Marquis in its St. Thomas Assembly Plant since 1984.