Ford Trucks - Mercury Trucks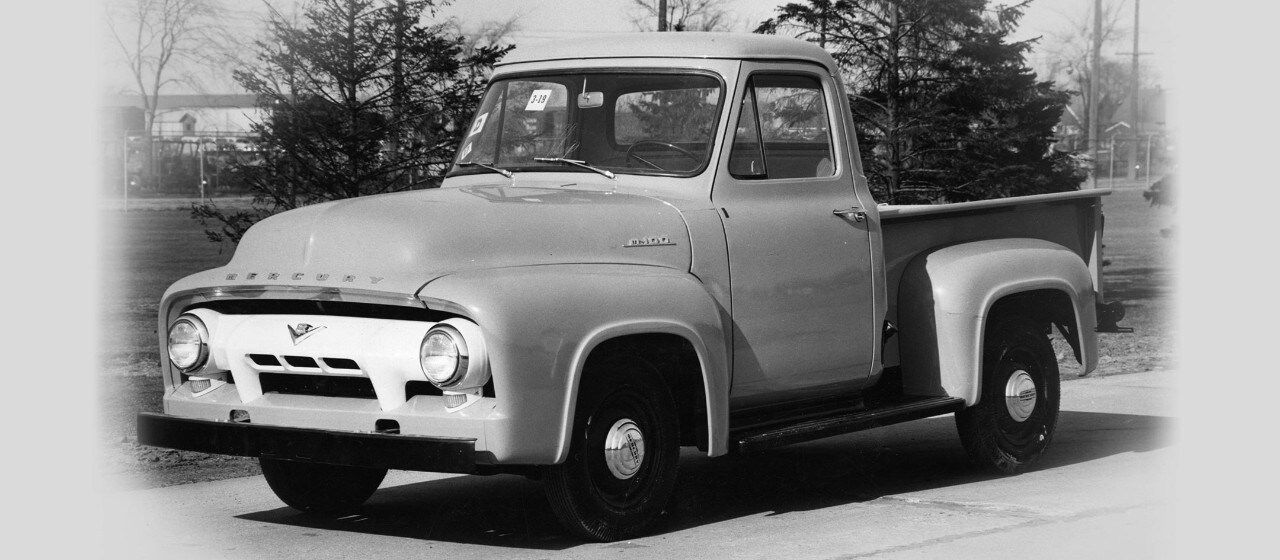 Right after World War II, when Ford Motor Company of Canada setup the Ford/Monarch and Mercury/Lincoln dealership networks, a new truck line was established. All Mercury dealers had Mercury trucks to sell. After the wartime shortage of chrome, and the painted grilles on the Ford trucks, the new Mercury trucks were spectacular. Their grilles had six broad horizontal chrome bars, a large chrome cap at the tops of the grille, a broad chrome enhancement along the middle of the hood, and chrome headlight and parking light rims.
There was chrome trim on the vents on the sides of the hood. This included the Mercury name and model number. For every truck model Ford of Canada offered, there was a Mercury model to match. They ranged from pickups, with the Mercury name embossed on the tailgate, to panel trucks, and large cab and chassis models. Sizes covered the whole spectrum from half-ton to 2-ton ratings or higher. Mechanically, both were identical.
At first, two Mercury trucks were sold for every five Fords sold. During 1947, though, the ratio climbed to two Mercurys for every three Fords. Post-war styling first appeared on trucks before cars at Ford. So, for 1948, Mercury trucks donned the new Ford suit, but the difference between the two brands was not quite so evident.